Publish your own story / article for a great audience
Chiang Mai Stories Hostel Hype in Chiang Mai
---
The latest trend in staying in Chiang Mai appears to be staying in a hostel, rather than in a guesthouse or hotel. Many narrow buildings, previously neglected and unsellable, have now been turned into 'sleeping boxes'.
What's so special about a hostel? Well, according to the owners, it's a local experience, a way to experience Thai culture and to make new friends.
Typically, a hostel charges around 300 baht per night, but there are some that are way more expensive (I heard even up to USD 50 !). For that, you get yourself a mattrass in a bunk bed together with a few other travellers in the same room, fast internet, and a place to socialize.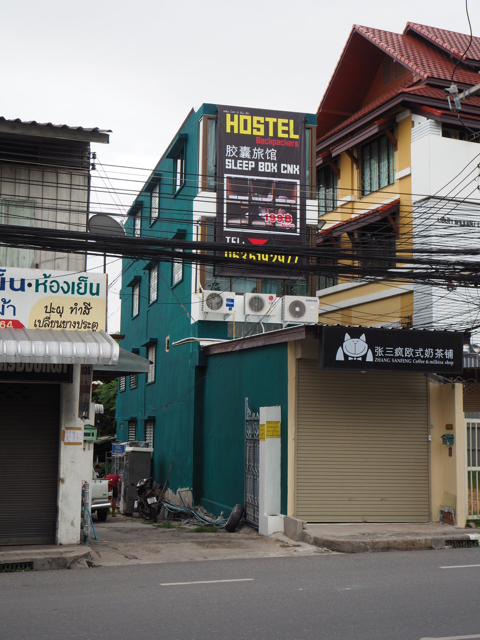 Is that worth it and is it any different from staying in a guesthouse? I don't think so, but it's more trendy and sociable and that's what some young travellers like.
In most world cities, it's cheaper to stay in a hostel than in other forms of accomodation, but not so for Chiang Mai: prices for a guesthouse in Chiang Mai start from as cheap as a 100 baht for a private room without aircon, so what's the point of staying in a hostel?
Not all guesthouses have a place to socialize, though.
For me, it just sounds like the travel industry has found another buzz word to cater for new needs of travellers, where fast internet is more important than a private room. It's a profitable way to turn an otherwise useless building into a money-making hostel.

By Dermot
---
Comments for Hostel Hype in Chiang Mai