Publish your own story / article for a great audience
Chiang Mai Stories What's on
---
Hong Kong movie star Chow Yun-fat was in Chiang Mai, most likely to shoot scenes for the upcoming Hong Kong action movie "Project Gutenberg", to be released in the cinemas in 2018. Chiang Mai has become increasingly popular with both western and eastern movies casted in the unique environment of the city and the jungle areas of Northern Thailand.
Other movies that were partly shot in and around Chiang Mai are No Escape with Owen Wilson and Rambo with Silvester Stallone.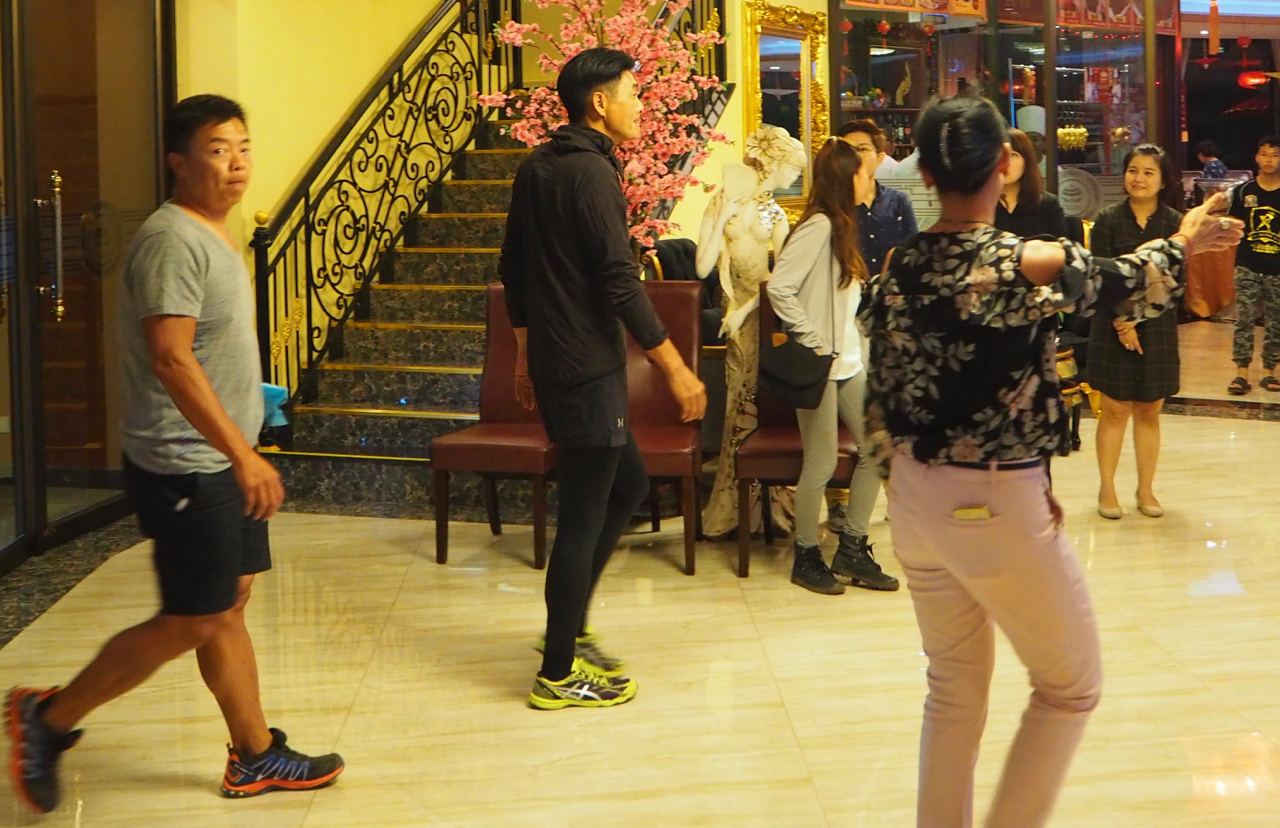 ➜ Continue reading "Hong Kong movie stars in Chiang Mai"
---

The possible futures of Chiang Mai: promising or problematic?
➜ Continue reading "The future of Chiang Mai: promising or problematic?"
---

Hostels are the new trend in the tourism industry in Chiang Mai
➜ Continue reading "Hostel Hype in Chiang Mai"
---
➜ Continue reading "King Bhumibol 70 years on throne"
---

Thailand needs to redefine its love-hate relationship versus foreigners.
➜ Continue reading "Thailand's love-hate relationship with foreigners"
---

One of Chiang Mai's most popular language schools has alledgedly gone down in the struggle with Immigration's regulations with regard to student visa
➜ Continue reading "Easy Study Thai Language school closed"
---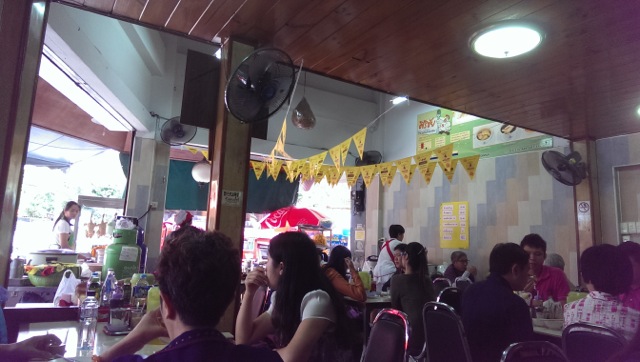 This year from 1st - 9th October 2016 the yearly Vegetarian Festival is happening again in Thailand. In most Thai-style place, you can enjoy an extra large menu of vegetarian dishes. The Vegetarian Festival is particularly popular with local Thai, who see it as a way to make merit, purify their bodies, and live healthily for a week or so, to go back to meat bbq's (mukaataa) after that.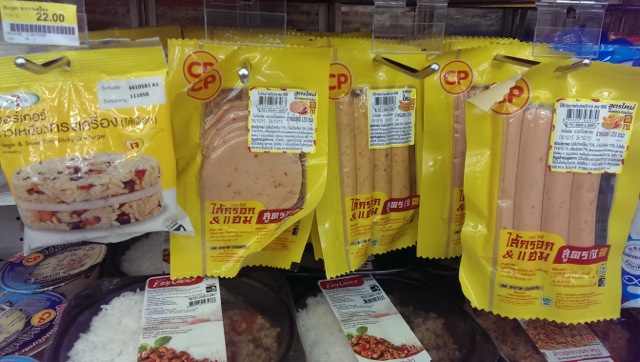 In shops and vegetarian restaurants, the variety of fake meat is larger and larger. From fake chicken, pork and ham to fishballs, meat balls and sometimes entire fish, all made of tofu protein and additives of course.
What is your opinion on the Vegetarian Festival? Does it make sense to celebrate it this way? Is it better than nothing? Should we eat fake meat?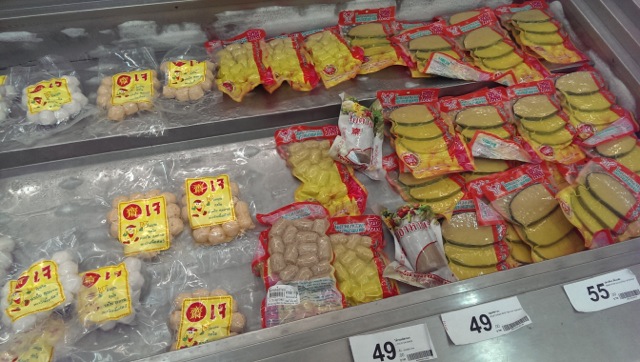 Share your opinion below as a comment.
---

Chiang Mai's first public transport road system is a fact, or ... a farce?
➜ Continue reading "Public transport in Chiang Mai and the red cab mafia"
---

In one of Asia's largest international Fencing Tournament's, sponsored by the Royal Thai Navy and held in Bangkok, three Chiang Mai Fencing Club members brought home FOUR medals. This was the 14th year of the three-day competition and there were over 420 fencers from 15 different countries.
➜ Continue reading "Chiang Mai Fencing Club victorious in international tournament"
---

Digital Nomads in Chiang Mai and the rest of Thailand are an increasingly present group, however their contribution to Thai society is not (yet) significant enough to justify a special "Digital Nomad visa".
➜ Continue reading "Digital Nomad Visa a Virtual Reality"
---

Push bike rental system has come to Chiang Mai.
➜ Continue reading "Push bike system in Chiang Mai - is the city turning green?"
---

Every year, the air in Chiang Mai gets extremely smoggy due to traditional slash-and-burn techniques all over Southeast Asia. You can see real-times fires and pollution levels online.
➜ Continue reading "Slash-and-burn is here to stay"
---

Movie No Escape in cinema from September
The movie 'No Escape' featuring Owen Wilson, Pierce Brosnan and Lake Bell, which was shot in Chiang Mai will be on cinema screens by September this year.
No Escape is a Hollywood production and was shot in and around Chiang Mai.
➜ Continue reading "Chiang Mai movie No Escape in cinema from Sept"
---

Seventeen foreigners arrested for working illegally
The 17 foreigners were teaching online English courses to students in China. They were working in the office of BOI 360 Max Co., which had modified an office space on the ground floor of Riverside Condominium (Chiang Mai - Lamphun Road) into spaces for individual and group classes, using partitioning walls and notebooks. 
According to the news, the language teachers were hired by BOI 360 Max Co., but the foreigners didn't have work permits and the company didn't have the proper permission and breached working conditions.
➜ Continue reading "Foreign language teachers arrested in Chiang Mai"
---

In an apparent attempt to make foreign students in Thailand study more seriously, the rules for an education visa have suddenly become stricter. The maximum duration of an education visa is now 6 months instead of 1 year, and the minimum number of hours required to study is 200 hours per 6 months (used to be 180 hours per year).
This will effectively double the costs of an education visa.
➜ Continue reading "Costs for education visa double, duration halved"
---
I celebrate the passing of a guru
Margherita Russo reflects on the recent passing away of Indian Guru B.K.S. Iyengar, who helped to popularize yoga around the world: 'Lately, my Facebook feed has featured a great number of posts expressing sadness about the recent passing of BKS Iyengar. Even before that, I found myself scrolling through many posts expressing alarm about his hospitalization and critical condition. The main theme of most (though, luckily not all) of these posts has been mourning, sadness, loss, "oh-my-god-what-are-we-going-to-do-now" emotions.'
➜ Continue reading "I celebrate the passing of a Guru"
---

Since around last 3 years ago, Chiang Mai became well known and very popular among Chinese tourists. Because of a Chinese movie "Lost in Thailand". The movie was shot in Chiang Mai, Bangkok and Phuket and became very successful in China. And seems the number of tourists is high enough for Chinese government to invest money to buit another Chiang Mai inside China.
➜ Continue reading "Chiang Mai In China"
---

Another interesting movie recently shot in Thailand, mainly shot in Isaan but with some parts in Chiang Mai area: the Rocket. It's the story about a boy who is said to be cursed and ousted with his family from his village in Laos. The boy then designs a rocket as his way of redemption.
By Screen Australia and featured on the Berlin Movie Festival
➜ Continue reading "The Rocket: Isaan shot movie about Laos"
---

Chinese New Year 2014 is on Friday January 31. What's the best place to celebrate it or to experience some Chinese culture? How do the "old" Chinese relate to the influx of "new" Chinese? What's the best place to go to?
It's interesting to witness the difference between the "new" Chinese and the "old" in Chiang Mai. The old, local Chinese have established here for a long time and have lost a lot of their original culture, traditions and ways of life, probably because Thailand is such a tolerant country and the Chinese immigrants have mixed very well with the Thai locals.
➜ Continue reading "Chinese New Year 2014 and the Year of the Horse"
---

The latest local song by 'local' Patrick Kennedy is This is My City. Perhaps it's not going to hit the top of pop but the lyrics of his songs are quite good and it's good to know that there's still some creativity in town, especially amongst 'the oldies'. There's something Dire Straits about the voices and the guitars.
Other songs on https://www.youtube.com/channel/UCS7_E9B0fJKWAuIptpRUXvw?feature=watch.
➜ Continue reading "Local Song: Ballad of a Very Sad Man"
---

➜ Continue reading "Hollywood movie The Coup in Chiang Mai"