Absolute Paradise Spa Chiang Mai
---
Last edited: January 22, 2019 at 02:38:41
---
Recommended by Strip Advisor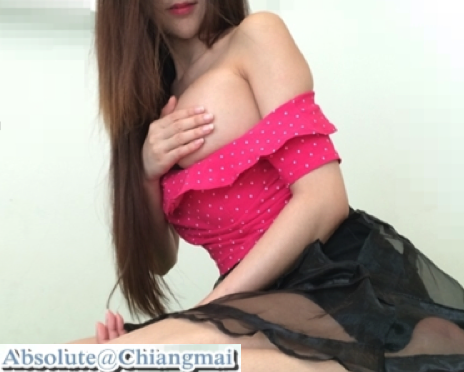 Absolute Paradise Spa, conveniently located in town not far from the nightbazar, is one of a few in its league to take the art of pleasuring a man very seriously. If you are an erotic massage lover, Absolute Paradise is a place you absolutely can't miss.
Absolute Paradise Massage มาสสาจ เชียงใหม่

---
Heavenly things often occur in places you'd least expect them, and this is certainly true for Absolute Paradise. This Massage Walhalla is conveniently located at walking distance from the Night Bazar hidden in a quiet soi in a somewhat run off building. Therefore, the only thing to overcome on your way to Paradise are the premises and the way to Paradise, after that all things are gelly smooth

.
Absolute Paradise, usually shortened by Thai as "Absolute", is a well-run business that has been in Chiang Mai for a while (in fact, it just celebrated its 2-year anniversary) and it has been able to withstand all the new competition. Besides the main branch in the heart of Chiang Mai, there is also a branch in Chiang Rai.
Your experience with Absolute will start with a good advice by the "PR boy" of the place, who will recommend you the best girl that can satisfy your particular needs.
MENU
The main treatment available is a body-to-body massage, standard price at THB 1,600 for 1 hour and 20 min or THB 1,200 for 45 min.
The treatment includes shower together with the girl, oil or gel massage by the girl, body-to-body massage, handjob finishing.
SUPER SANDWICH TREATMENT: body-to-body massage with 2 cute girls for just THB 2,600 for 80 min or THB 2,000 for 45 min.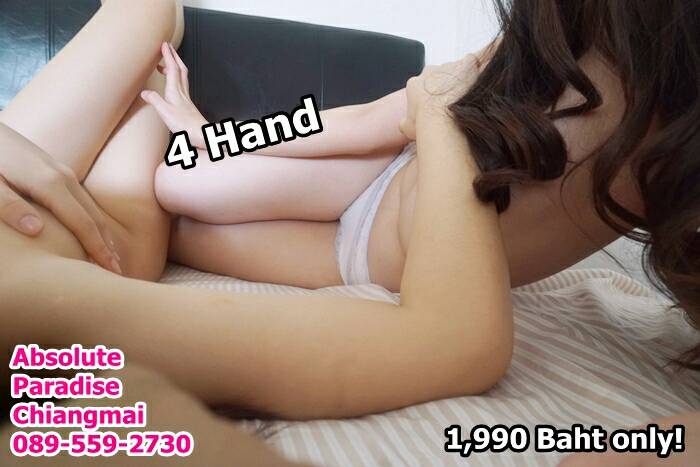 Some of the massage staff accepts to massage female customers too.
A special treatment on the menu is a Karsai massage, which focuses mainly on the genital area. THB 1,800 for 1.5 hours. Read more about Karsai massage here.
The shop does not provide for plain sexual services.
NOTES:
Prices quoted are net prices and as a foreigner you pay exactly the same price as local Thai. No dual pricing!
If you come by taxi, please tell the driver that you go to the Paradise hotel, not to the Absolute Paradise Spa, because then the driver will try to get an unnecessary commission from the spa and then the Spa may have to charge you more than the prices quoted here.
If you come by Uber or Grab Taxi, there is no worry about unnecessary commissions and you can just tell them the destination 'Absolute Paradise Spa'.

GIRLS: There is a fairly large team of girls working here, about 15-20 (!) during different times of the day and fresh ones come in all the time. Most of them are cute to (very) pretty.
The good thing about this place is, that the veteran girls train the newbees carefully. (Real insiders are tipped when a fresh girl needs to be trained by an experienced one, you can then get a massage by 2 girls simultaneously at a discount.)
NOTE: If you aim at a certain girl (based on pictures), better check if she's still working here and if she's available by making a booking or inquiry. You can check their pictures here to select one.
You're also welcome to just to walk in and see who's on duty.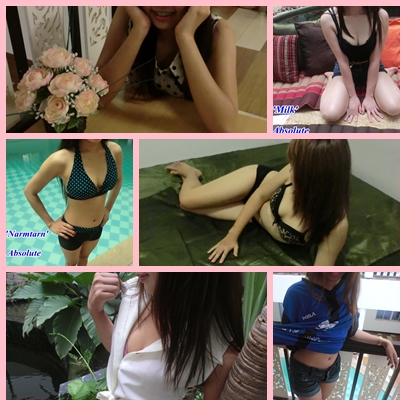 *** SEE PICTURES OF THE GIRLS ***
BOOKINGS: by phone at 0895592730
Or by LINE ID: add from this link https://line.me/R/ti/p/%40bme2879r (old LINE ID 'absolutespa' might be full) if you want to check regular uploads of new girls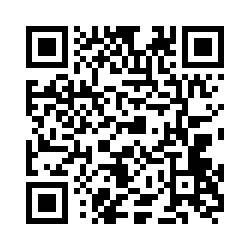 QR code LINE
PR staff is able to communicate in English, Thai and Chinese
Free pick up possible from your hotel if within the first ringroad of the city, call reception to ask
OPENING TIMES: 10am - 10pm
ROUTE DESCRIPTION:
Address: Srijundon road (also spelled Si Chan Don road), a soi just off Changklan road
​GPS coordinates: 18.46227 - 98.59494
Route description: From the nightbazar, follow Changklan road in southern direction until the first main intersection with a traffic light. You'll see the Lanna Palace Hotel across the intersection. From the intersection, turn right and immediately turn left to take the soi which runs at the right of the hotel. At first, it looks like the soi isn't going anywhere, but then you'll see it bends in a few curves and after that you will see an old white hotel on your right hand. This is the Paradise hotel. Absolute Paradise is located on the 2nd floor of this hotel in room no. 211.
(When you arrive at the hotel, just park and walk in straight to the staircase in the middle. There are some signs to the Spa. There is no need to pay attention to the reception or regular hotel guests.)
INTERACTIVE MAP
ROUTE DIAGRAM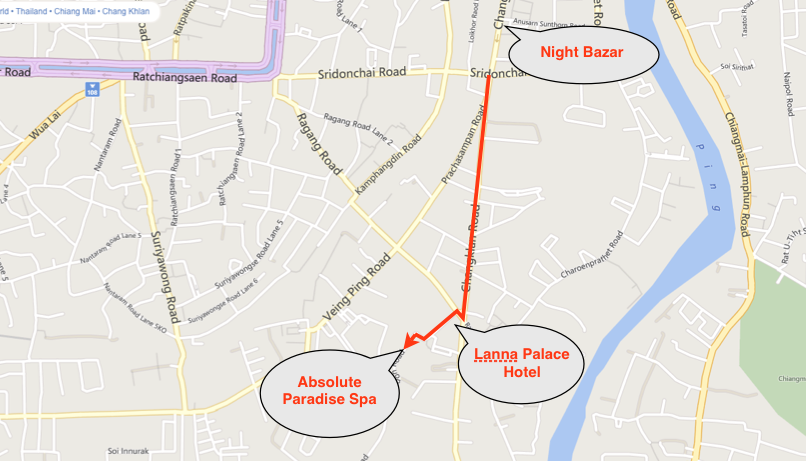 Route description: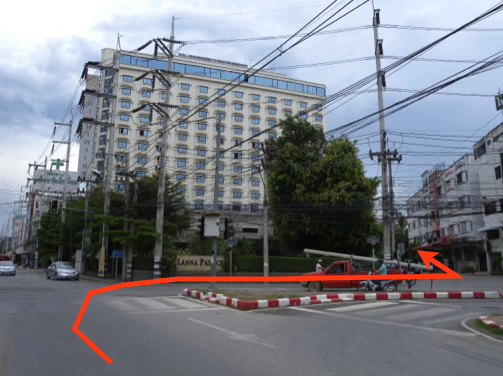 Coming from the Night Bazar, follow Changklan road in southern direction until the first intersection with traffic lights. Turn right, in front of the Lanna Palace Hotel, and turn left into the soi straight after the hotel.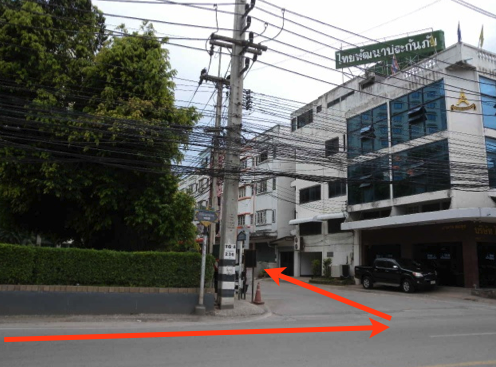 Turn around the Lanna Palace Hotel into the soi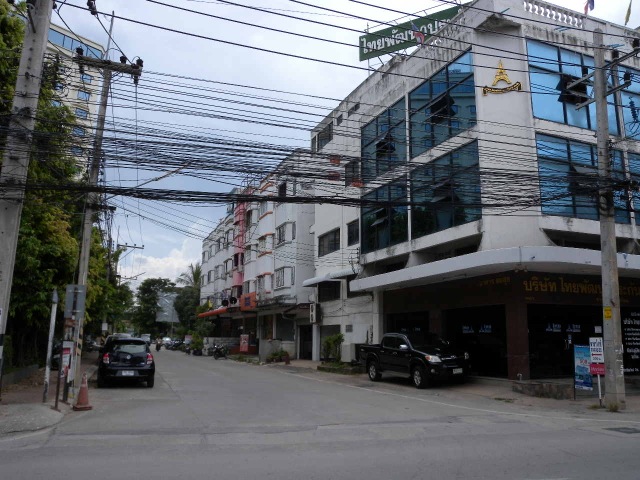 Simply follow the soi until it bends a few times in curves.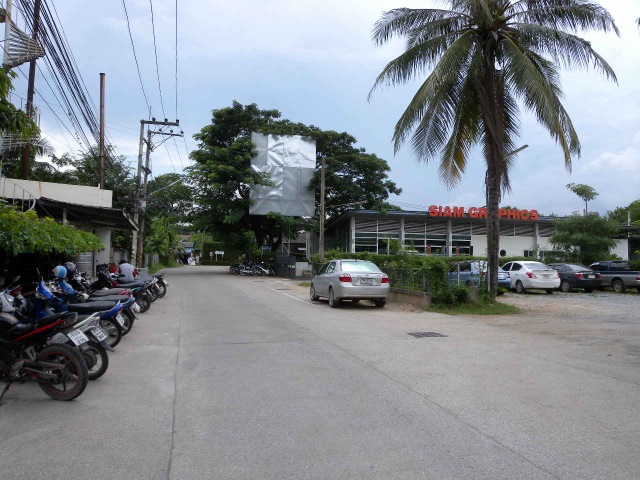 Simply follow the soi until it bends a few times in curves.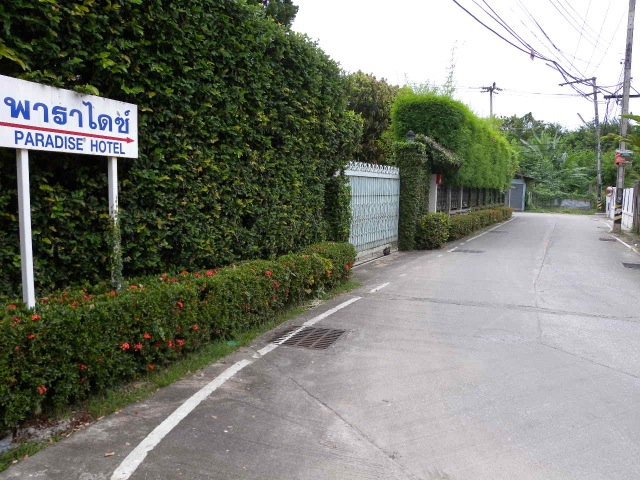 Simply follow the soi until it bends a few times in curves.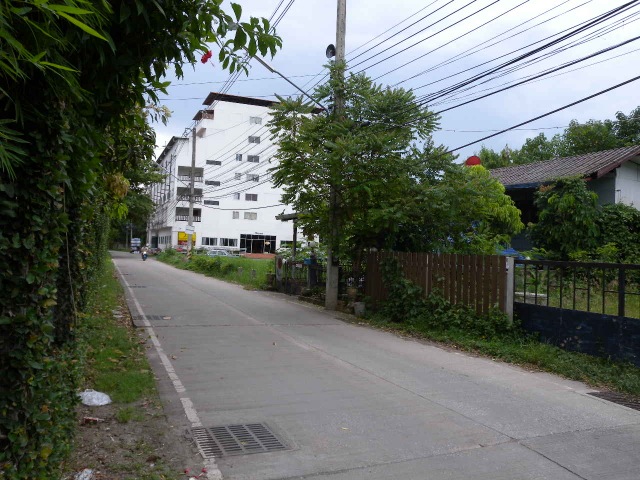 You see the white Paradise Hotel right after the curves.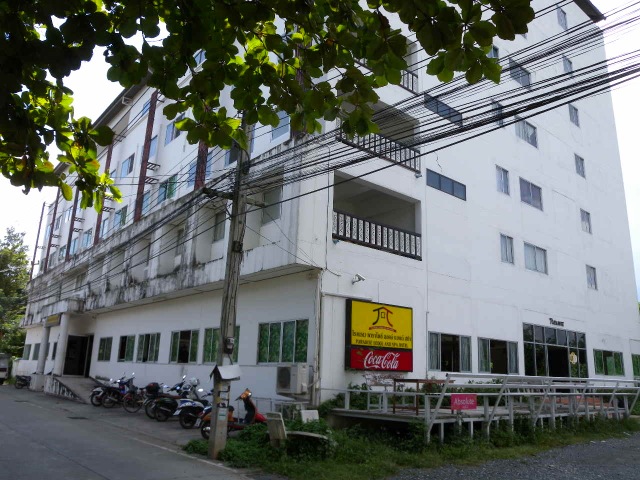 Just park, walk in and go straight up to the 2nd floor.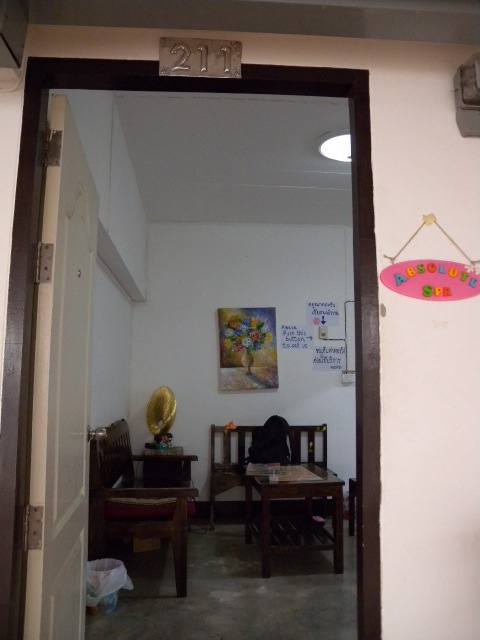 Welcome in, you made it. Chill out, the girls will soon present themselves.
*** CLICK FOR ADDITIONAL PICTURES OF THE GIRLS ***
FACILITIES: basic but clean. The shop uses rooms on the same floor. There is nowadays 1 VIP room available at THB 200 more, which offers a nicer bed, mirrors on the wall, an air purifier and so on.
OPENING TIMES: Every day from 10:30 am until midnight. Before noon, there will be just a few girls, most them them come in during the afternoon and evening. If you don't have a booking and prefer to walk in, your best chances to pick one are in the afternoon and early evening.
(NOTE: STAFF MAY CHANGE, PLEASE CHECK AVAILABILITY BEFORE)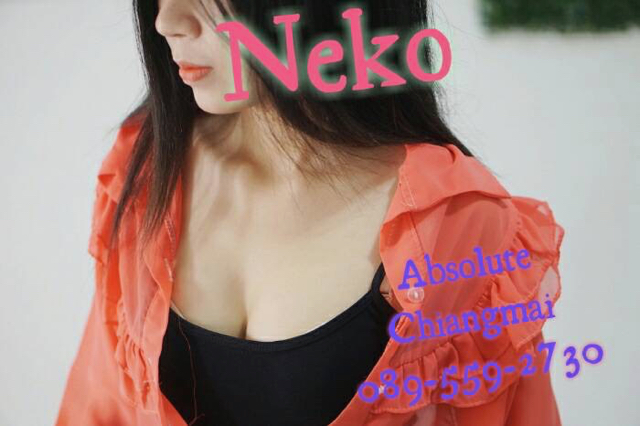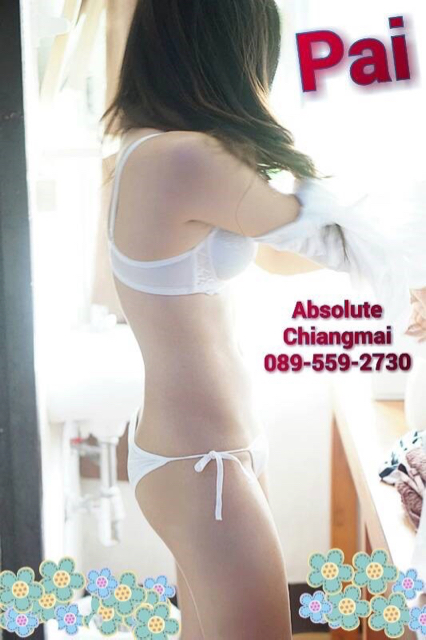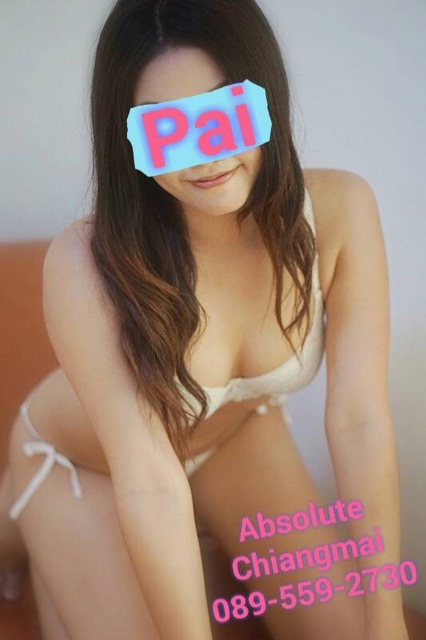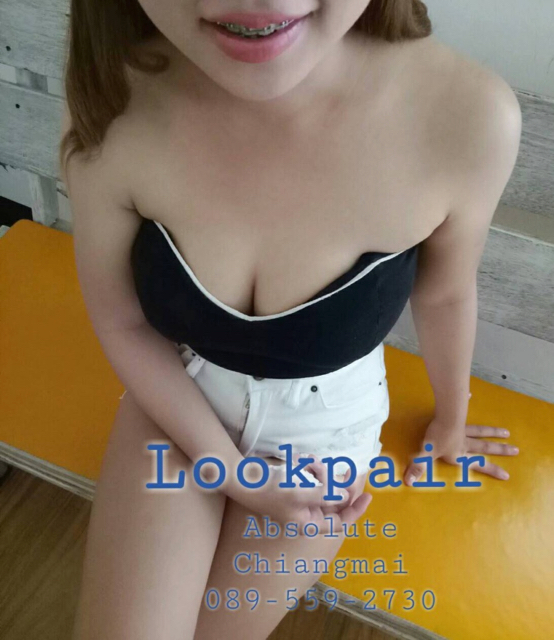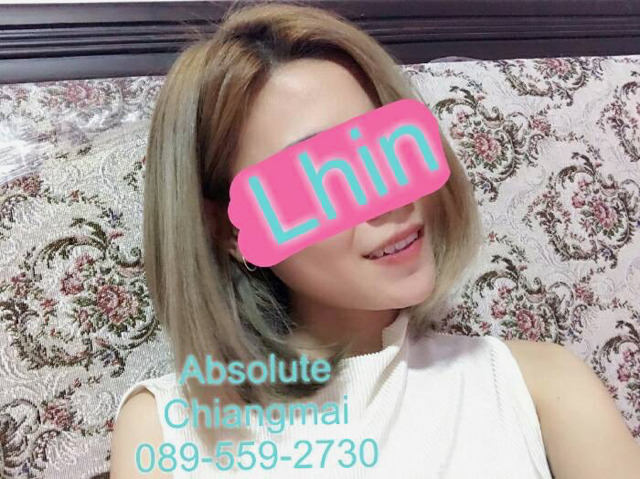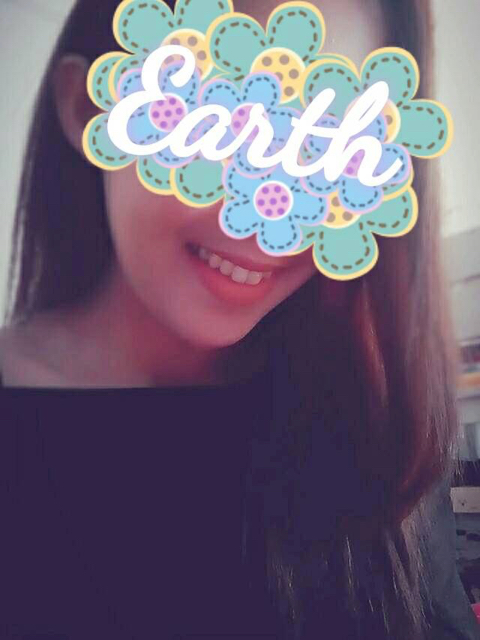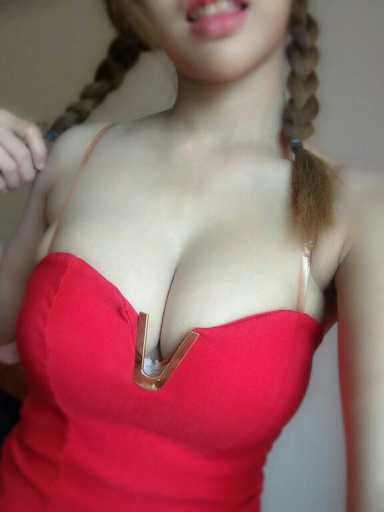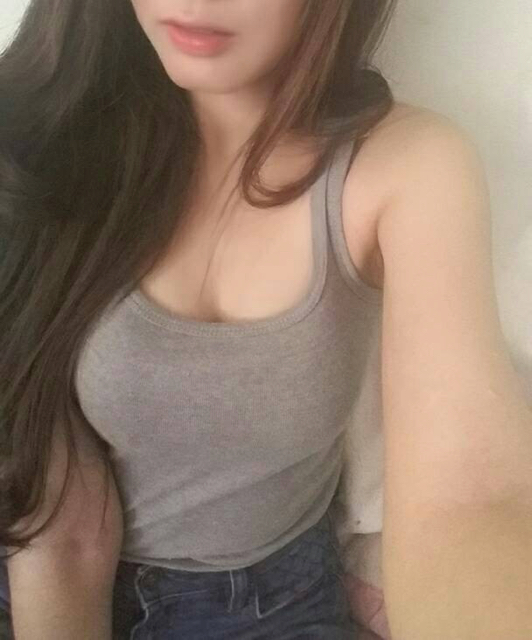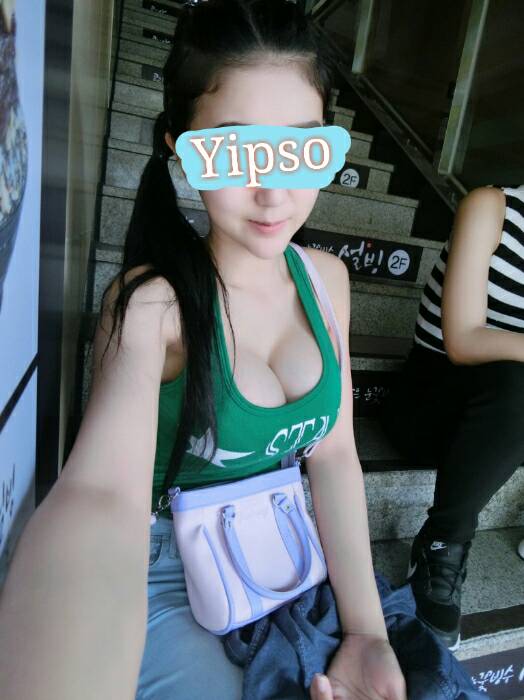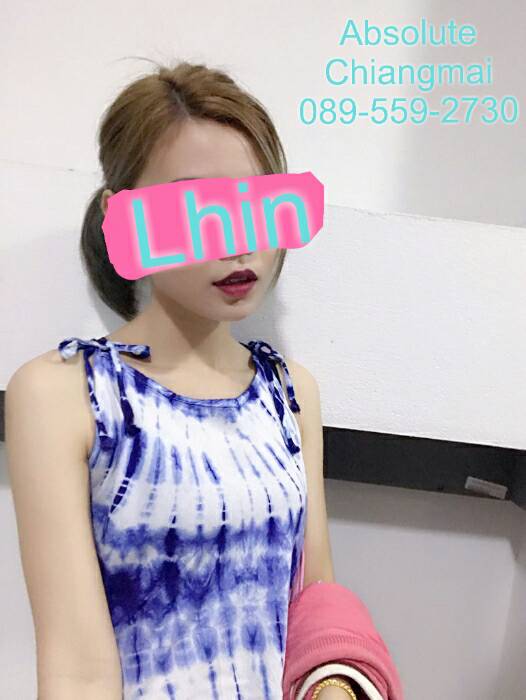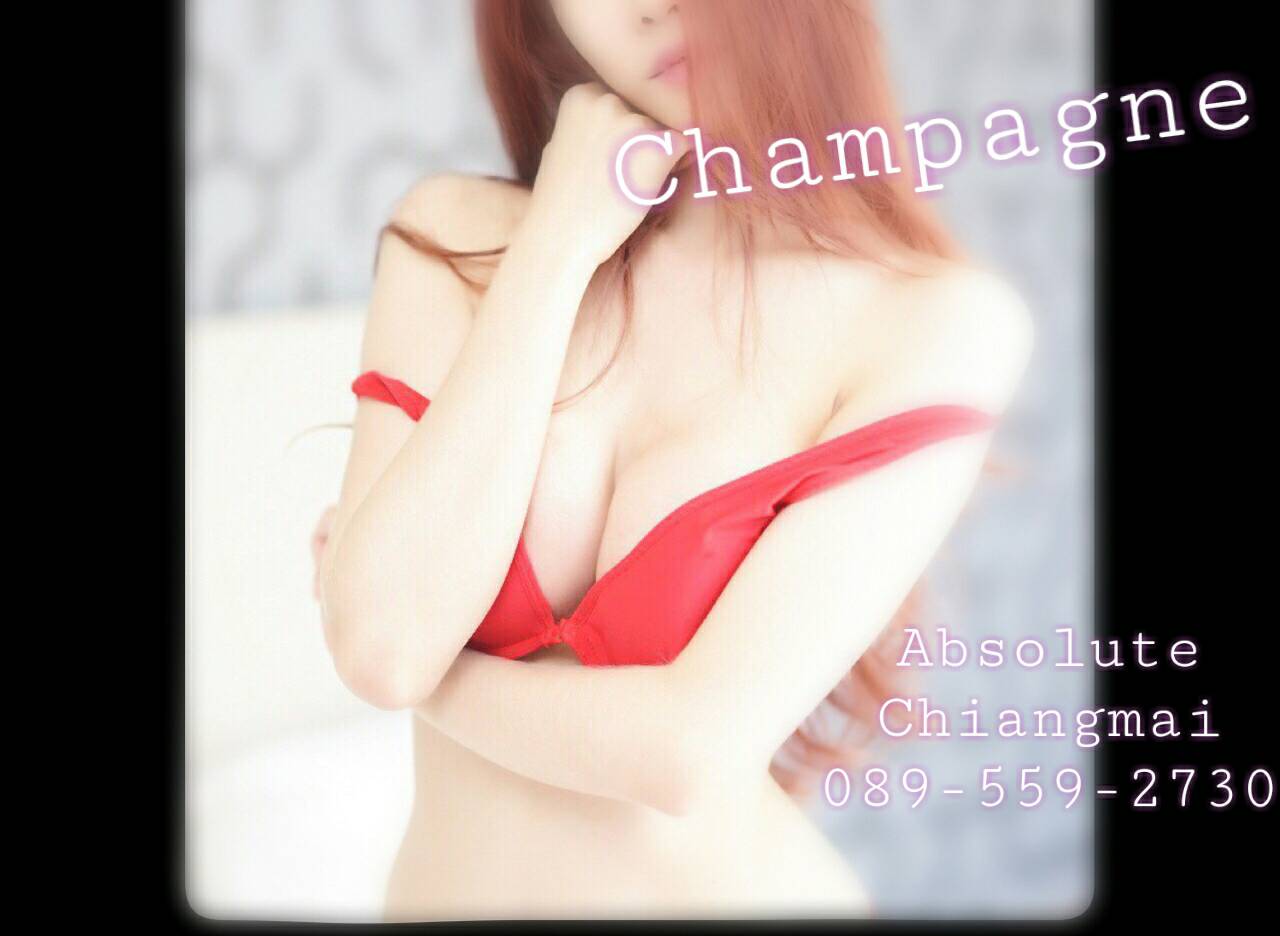 REVIEWS
Absolute Paradise Spa Chiang Mai has long distinguished itself from its rivals by offering excellent services that go a few levels above most other erotic body-to-body massage parlours in Chiang Mai. Yes, you can do your thing somewhere else or get a quick hanky-panky in a random shop, but there can be such a huge difference in your erotic experience.
Absolute does not exceed in the accomodation, you've got to look beyond that, but most of the girls are thoroughly trained and give you something special on your way to summit.
Gift
Gift is back! With her age, Gift is probably Absolute's most veteran girl. So don't expect a spring chicken when you book her. But she is gifted with skills that gave her a vast crowd of loyal clients, all raving that's she's back in town.
Absolutely Gorgeous Price: THB 1,600
---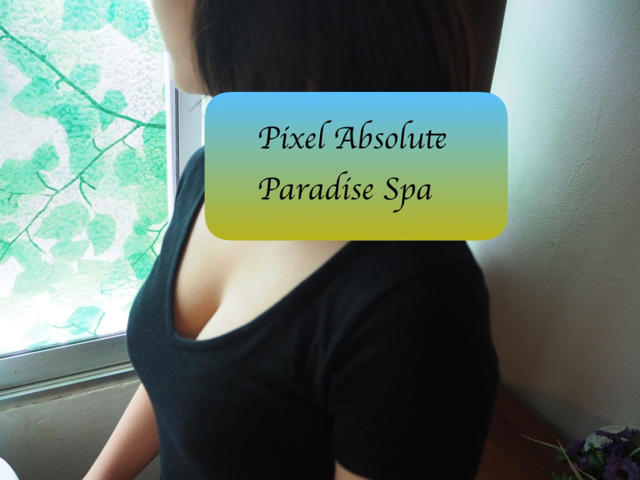 Absolute Paradise Chiang Mai Spa's Super Girl: Pixel
Pixel
Pixel is definitely one of Absolute's star players. Cute girl and only 21 years of age, she either embodies a ton of experience as a girlfriend of once-a-very-lucky guy or she's just a natural. Pixel is detail-minded (how many pixels go in one picture?), she goes with you every step of the way, whirling her body against you, sighing in complete symphony with your breath, caressing you with her soft hands, never lazy, always seeking ways to please you even more.
Taking a shower with Pixel seems like a moment in eternity with water splashing endlessly as if you were with her under a waterfall, naked, in a lost Paradise, swimming in the Blue Lagoon. Every moment of the way, you're trying to restrain yourself from taking her already, struggling between letting go or postponing the moment of release, fighting a fight you know you eventually are going to lose.
If you didn't lose your grip already during the shower, the remaining treatment on the bed is an erotic interplay that brings back memories of a love life you once had that you had nearly forgotten. Pixel digs them up for you, feelings, movements and memories of a long-lost lover when you were young, sweet and gone.
This is not some random paid service, some lazy come-and-go act with you doing the work. Pixel gives you the ultimate girlfriend experience (GE), or as close as one can get near it. Fall asleep for a nap after the deed with her in your arms, everything fits even then. Wake up refreshed.
Absolutely Gorgeous Price: THB 1,600
---
Milk
Milk is one of Absolute's veteran girls. Not the youngest girl, not the cutest, but definitely very very experienced. Milk can bring men to the edge of what they can take. Not with her breasts, as her name would suggest (nom in Thai means breasts or milk), but with her mouth. Milk is the undisputed master of using mouth and tongue for whatever pleasure you can imagine.
Milk uses a slow but solid build-up, no quick release, no lazy hanky-panky at the happy end, but a steady teasing and pleasing until you can't take it anymore.
Absolutely Gorgeous Price: THB 1,600
---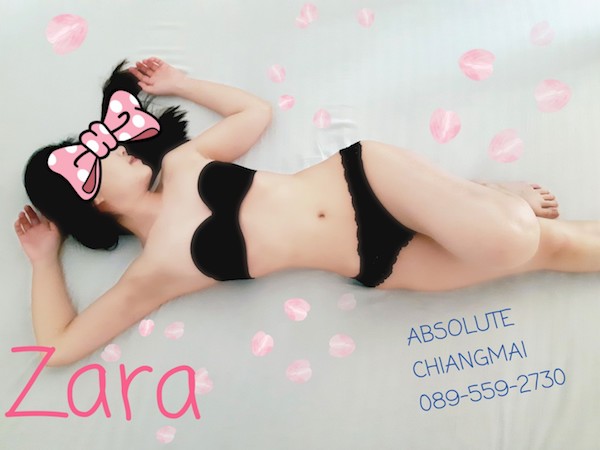 Zara
A relative new-comer, Zara is one of Absolute's latest additions to the A-team. With her gentle moves, her service-mind and never-lasting effort, Sala is worthy of the "Absolute standard" with all girls making the best of the time to really give you value for money. Better a body-to-body massage than in Absolute, you can't get in Chiang Mai.
A complete natural, Zara's moves, whirling around you with her beautiful shapes in sight could finish you off any time. If you didn't prematurely come, Sala will open her Box of Pandora with yet another position and yet another hand technique to juice it all out of you. Like some other Absolute girls, Zara doesn't shy away from the use of her tongue on erogenous zones while crawling on you like a tiger.
Cute and young, Zara is a sure bet if you want to book in advance and not get disappointed.
Absolutely Gorgeous Price: THB 1,600
---
'Absolute' is quite an active place. The phone keeps ringing for bookings. There are plenty of girls and always new faces, usually cuties. If you want a solid build up, pick a veteran girl such as Milk. If you want a hot cutie, take a new girl. The girls make active use of the shower room and use some interesting positions to finish you off. Worth the experience.
TIP: are you based in Chiang Rai, then try Absolute Baan Du massage which is run by the same group of owners.
---
OTHER SENSUAL AND EROTIC MASSAGE PLACES IN CHIANG MAI:
Having trouble to find other places? Become an Insider and get full access
to other male entertainment places and more.
---
This information was outsourced and compiled by our partner cmXlocator. For more information, please contact cmXlocator@gmail.com or become an Insider member here to get full access to all Male Entertainment info. Copyright cmXlocator
---
This page contains more content accessible for Premium Member. Please check out our
Insider Guide
and become Premium Member.