Celebrities Shower Massage
---
Any changes about this business?
Contact us
.
---
More info
At walking distance from the Nightbazar, Celebrities (เซเลบ) is one of Chiang Mai's most popular soapy massage parlours right in the middle of town. (Originally located in the Chiang Mai Hills Hotel, Celebrities moved in about 2014 to its current location and changed its name. Thai people usually refer to is as "Celeb").
This Soapy massage parlour (อาบอบนวดเชียงใหม่) offers full sexual services. Standard fishbowl / aquarium layout with a fair selection of about 20 girls on offer in 2 beauty classes.
TEMPORARILY CLOSED DUE TO COVID
PRICES: don't be fooled and get real local prices, become a PREMIUM INSIDER MEMBER and know exact location, facilities and warning notes too.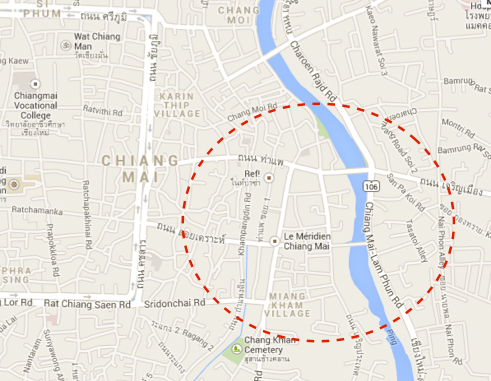 More: other Male Entertainment Places. More on Sex in Chiang Mai
Celebrities Shower Massage photos