Banner and advertising packages with Chiang Mai Locator
Why advertise with Chiang Mai Locator?
Chiang Mai Locator has Chiang Mai's (and probably Thailand's) best online database with currently more than 7,100 businesses! No organisation can rival that.
Google search the "name of your business" + "chiang mai" and you'll see that Chiang Mai Locator appears high for most search results.
All information is easily accessible and readable in one page.
Entirely smartphone and tablet friendly, easy when on the road.
Exact and detailed interactive Google maps with GPS coordinates. Thai sites and other sourcces often show incorrect locations.
Advertising is possible both in English, Thai and Chinese.
Special reviews are possible to increase your exposure even more!
How to order and pay for advertising
select the period you wish to advertise
contact us and specify your needs
send us your logo / banner (preferable in JPG file and with size ratio of width : height = 4 : 3 or 5: 3, see below for more info on sizes) and other information that you wish to advertise
pay using one of our payment options and notify us after the transfer (an invoice / receipt can be issued upon request)
we will upload the banner and you're up!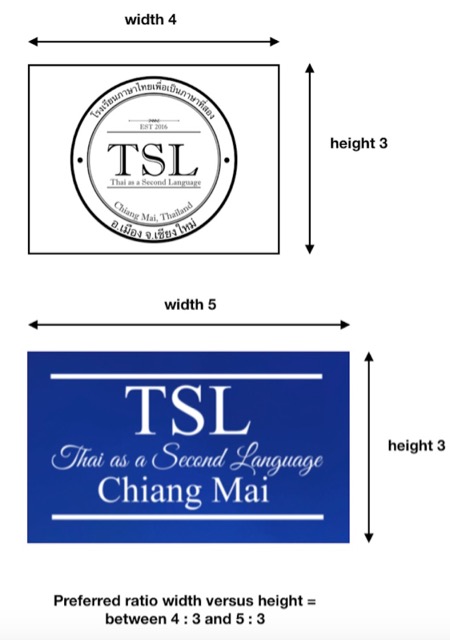 * Chiang Mai Locator reserves the right to change the conditions and price of banner and advertising packages.
---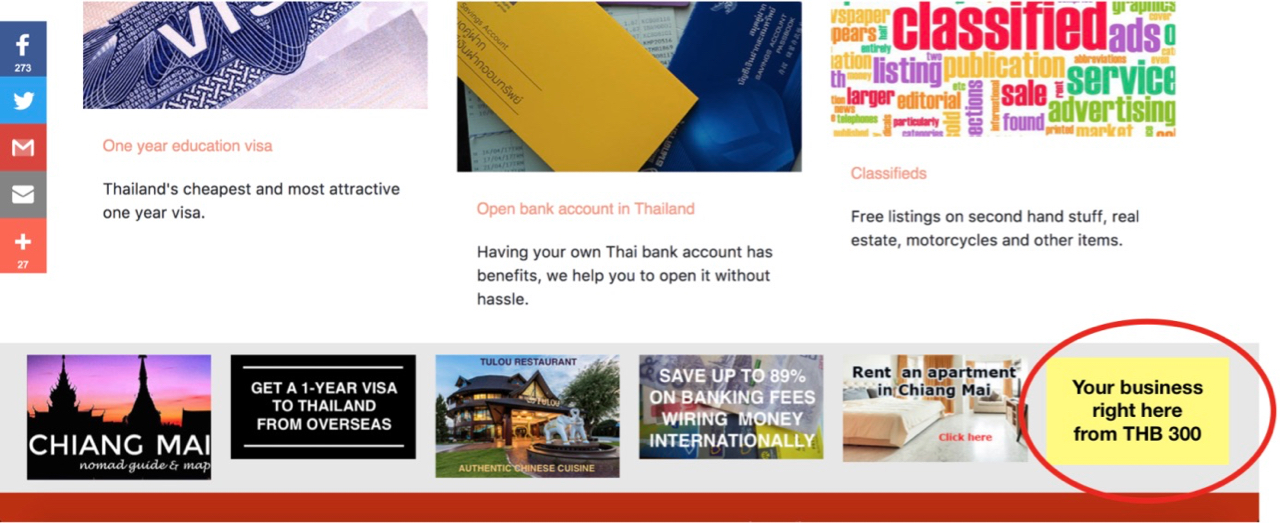 JOIN THAILAND'S BEST ONLINE DIRECTORY NOW
TO GET MAXIMUM EXPOSURE