Drinking water quality in Thailand
---
Last edited: June 29, 2016 at 07:26:09
---
ALL YOU NEED TO KNOW ABOUT DRINKING WATER IN THAILAND
---
CONTENTS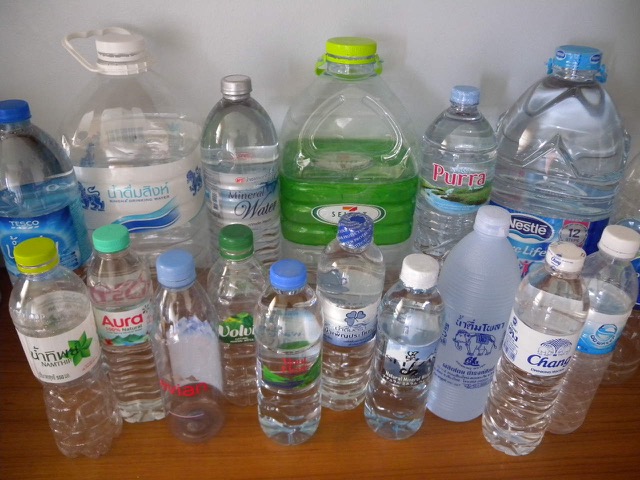 A selection of all kinds of diffferent brands and types of bottled water in Thailand

When it comes to drinking water, some people prefer to just stay ignorant and see 'water' as water, but if you're a bit health-conscious you'll want to know better. I never understood that, the human body is made up of about two thirds of water and the quality of your daily intake matters a lot. Health experts recommend to take in at least 3-5 liters during the day, so it's an important part of what goes through your throat every day.
Besides that, there are differences in taste and odor, but no everybody can detect that.
Overall, chances you'll get sick from taking in the 'wrong' water are small, but if you stay in Thailand long-term it can be worthwhile to be aware of differences in water quality that you get from different sources, especially in Thailand. You may experience some effects to your health if you keep taking in water from certain sources on a long-term.
Without becoming too technical, here's an overview of what you should know.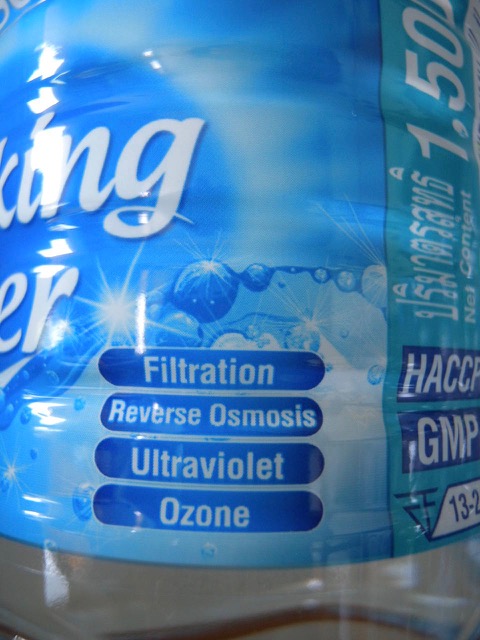 Most popular purification methods of water in Thailand

TAP WATER
Unlike in many developed countries, tap water in Thailand is generally considered not potable as such, although you can safely brush your teeth and steam rice with it. Some local people boil tap water and cool it down to drink it later, but that's not recommendable.
According to the Metropolitan Waterworks Authority (in Bangkok), tap water is in fact potable, but I wouldn't take the risk. Also, chlorine is added to the water before it enters your tap. Boiling the water may help to make the chlorine evaporate. Nevertheless, if you use tap water for cooking food, steaming rice and so on, you may experience a chlorine smell, so in that case you can consider using other kind of (cheap) water.
In Chiang Mai, it's not clear whether tap water is treated in the same way, but I'd rather refrain from it.
There is some unclarity about the existence or addition of fluoride to tap water in Thailand. According to our sources, fluoride is not added to tap water on purpose, but in certain areas, particular in the mountains, there is naturally more fluoride in the water than elsewhere. An excess of fluoride in the water can have detrimental effects on teeth especially during the phase of growth.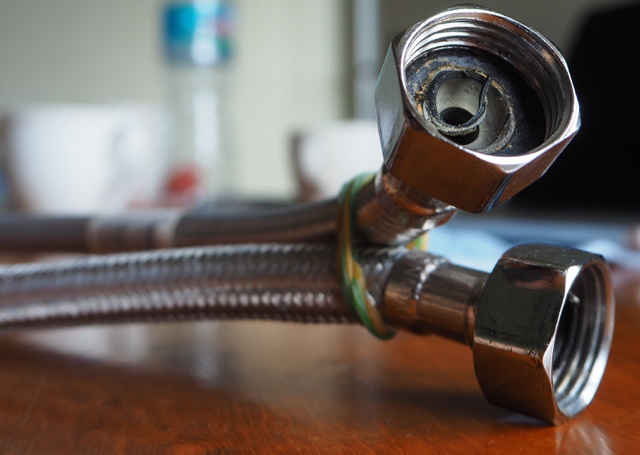 Rubber rings inside water hoses in Thailand wear out every few years for mysterious reasons.
The rubber rings are locked inside where the hoses connect to water heaters, so what possible reason could there be for them to wear out over time? Some suggest it's because of chlorine and other pollutants in tap water.


GROUND WATER
Some houses have access to a water well in the garden or so and some local Thai people simply boil the water to drink after cooling, but others only use to for other purposes but not drinking. Ground water can be fairly clean but then nobody is checking the quality so nothing is sure.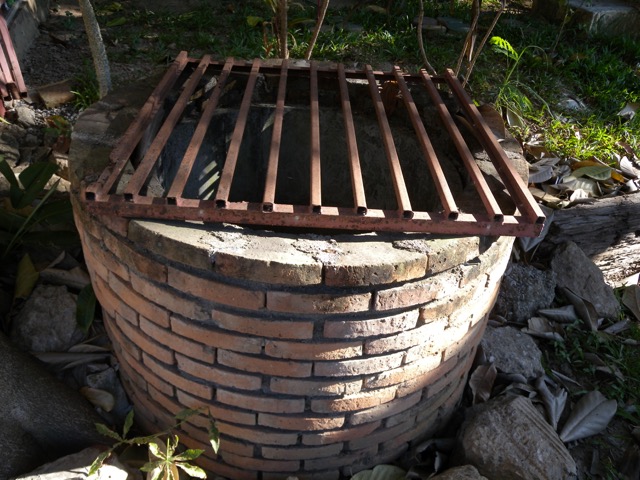 A ground water well


FILTERED TAP WATER - FILTRATION SYSTEMS
If you stay in Thailand for a long time, it may be worth the investment to get one of the many filtration systems you can install to your water supply pipes, usually under the sink, to filter water to the extent that you can drink it. Filtration systems aren't cheap, but over time you'll save yourself the money and time going to the shop carrying large bottles of water. You can get a filtration system from a DIY store like Homepro from about 4,000-10,000 baht, it depends how many filter are included.
Most filtration systems work with a combination of filters, for example carbon, sediment, omnipure and other filters. All types sold in Thailand are probably effective, clean and safe enough to use. They mostly work the same, the difference is more in the quality of the filters and membranes.
The most important thing to remember about having your own filtration system in your house, is to replace the filters regularly. You can have a very expensive filtration system but if you don't replace the filters often enough, it becomes dangerous while you're thinking you're drinking healthy water. A cheaper filtration system with filters that you replace regularly is better than an expensive one with filters that haven't been replaced for a long time.
I was told in the shop that if you leave for a holiday of more than 2 weeks, it's better to take the filter out and let them dry in the sun, else they might become a bit smelly and then it's recommendable to replace all filters, which would add an unnecessary amount of about 1,000-2,000 baht to your holiday costs.
You can also get on-top-of-the-counter filtration systems such as eSpring / Amway, which are pretty good, but perhaps a bit expensive. Most filtration systems have about 3-5 filters, the foreign ones are more expensive and the Thai ones are cheaper.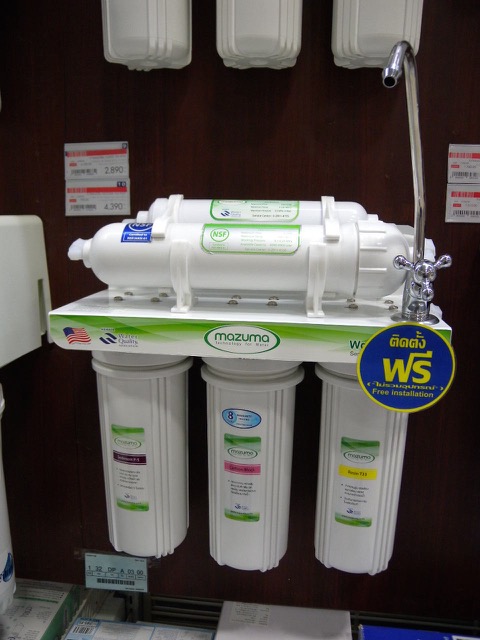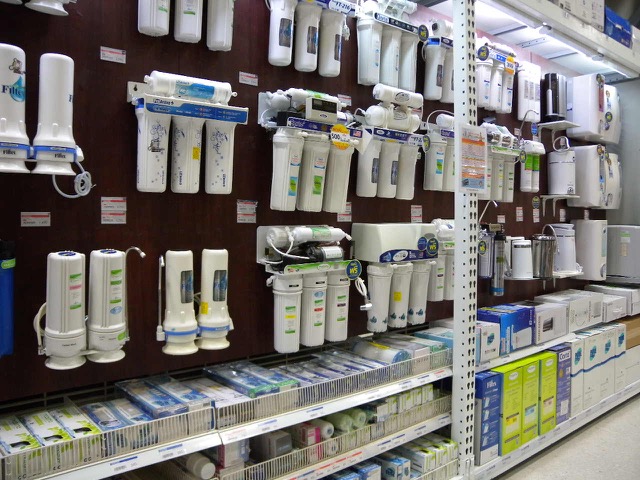 Various water filtration systems for sale in a DIY store in Thailand.
Prices vary from some 4,000-11,000 for a system with 1-5 filters

BOTTLED WATER
Bottled water in Thailand comes in so many different brands and types, that at first you may be flabbergasted and not sure which one to choose in the shop, but after you distinguish them in different types it becomes easier to know more about the quality of the water and to make your own, conscious choice.
The pity in Thailand is that producers are not obliged to show the exact source of the water, the exact ingredients and it's exact proportions and even when you call the call-center they are often reluctant or ignorant of such data.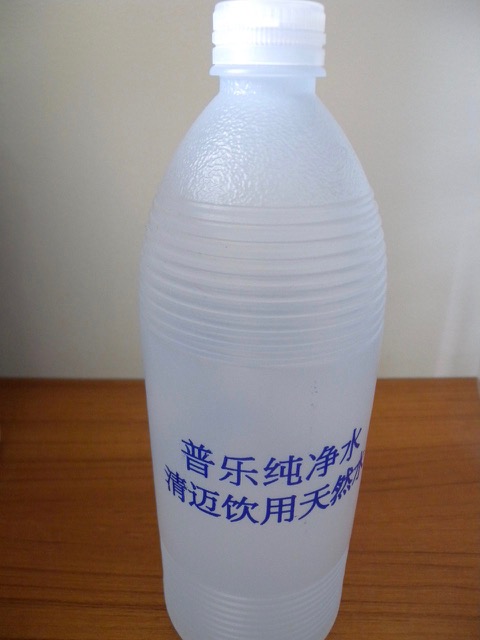 Producers of water are more concerned to put Chinese slogans on the bottle than to display contents

Bottled water in Thailand can be distinguished into a few main types, mainly on the basis of the purification process:
reverse osmosis (RO)
ultraviolet treatment
ozone treatment
mineral or spring water

REVERSE OSMOSIS (RO)
Most of the cheaper potable water available in the market works on the basis of reverse osmosis, in short RO water.
Reverse Osmosis is a filtration process that retracts water through filters and purifies it to clean water. A reverse osmosis membrane will remove impurities and particles larger than .001 microns. This means that most common water pollutants will be rejected, but also most minerals which are good for the body.

SOME DOWNSIDES OF TAKING IN RO WATER ON A DAILY BASIS
I. The main downside of this type of water for daily intake is therefore that it is mostly void of minerals. If you drink this water day in day out as drinking water without food, you're in fact depleting your body of the necessary minerals and this could cause a mineral imbalance in your body. If you drink this water during a meal, it's not so much of a problem because there are so many additives to a meal, but if you're drinking it purely as water during the day, most experts would agree that's not so healthy.
I'm often surprised to hear some otherwise health-conscious people drinking liters of milky plastic bottles every day, insisting it's the best there is, while in fact, they are essentially de-mineralizing their body. I've seen yoga people detoxing with milky plastic bottles in their hands, perhaps you're detoxing on the one hand, but causing imbalances to your body on the other.
II. Another, significant downside of drinking only RO water is that, because this water lacks the normal minerals, it can often become acidic. Health experts mostly recommend neutral (pH 7.0) or slightly alkaline water (pH >7.0), mind you: some mineral water brands even advertise to be mildly alkaline. Your blood is slightly alkaline, so taking in a lot of acidic water isn't really that healthy.
III. Finally, some less advanced RO systems don't manage to filter out a few critical contaminants such as chlorine and pharmaceutical residue.
Most of the plastic milky bottles and some of the clear plastic bottles contain RO water.
There are also companies that deliver bottled water to your doorstep, such as Dewdrop, which again is RO water. Dewdrop delivers water in Chiang Mai area in crates of glass or plastic bottles (12 pieces per crate) as well as in big plastic containers (20 liter). The downside of Dewdrop is that often bottles are not thoroughly cleaned, dirt residue remains on the heads of the bottles so if you just use it for drinking this may create a problem. If you boil the water for tea or cooking, it's probably okay.

ULTRAVIOLET TREATED WATER (UV)
UV is a type of radation we experience every day in the sunlight, in water treatment special lamps are used.
UV treatment is an effective way to kill most of the harmful micro-organisms in water without using any chemicals. As such, it is environmentally friendly and "better" than chlorine-treated water. Also, UV treatment does not affect the taste or smell of water.
UV treatment is usually an additional treatment after filtration, because the water most be adequately filtered from particles larger than 5 microns so that bacteria cannot shield behind such particles and remain alive during the UV treatment.

OZONE TREATMENT
Ozone treatment is another, usually additional treatment done to kill all kinds of micro-organisms that remain in the water. There are few disadvantages to this purification method and it doesn't affect smell or taste of the water.

MINERAL OR SPRING WATER
Besides the various kinds of water purified by men, there are several sources of spring or mineral water in Thailand, notably in the North of Thailand (for example from Maerim area). Aura, Mineré, Mont Fleur, Aro and Seizan are examples of mineral water from the North (in particular from Maerim, Tak and Chang Dao).
Mineral water is good for the body when the proportion of minerals is within certain ranges. Unfortunately, in Thailand, it's not always clear what are the contents and proportions of locally bottled mineral water, because it's not always on the bottle.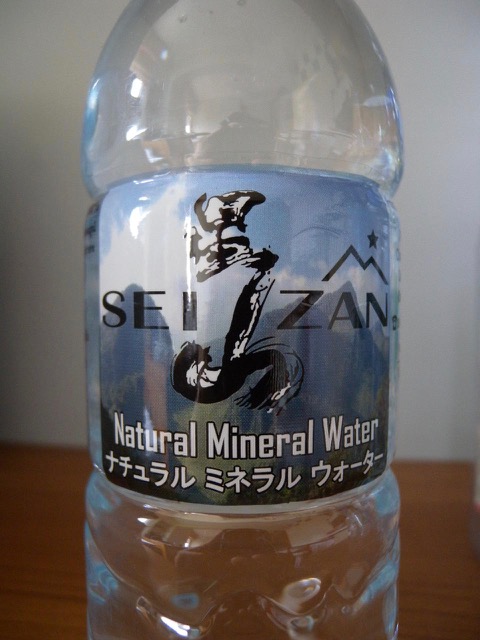 Fancy labels do more to sell than displaying real contents

Some argue that mineral water in Thailand contains too much fluoride, but generally it's within internationally recognized ranges. Questions regarding the health effects of fluor in water may have started internationally since the so-called 'water fluoridation controversy'.
OTHER PURIFICATION METHODS
Other purification methods, such as distillation and subsequent addition of minerals ("mineralised water") that you find in other Southeast Asian countries are not popular in Thailand.

Most bottled water you find in the shop that is not mineral water is often purified by a combination of RO and UV and/or ozone treatment. The 'milky' plastic bottles (often sold in a six-pack) are usually only RO treated.
The transparent bottles (plastic or glass) are usually treated with more purification methods than only RO, hence they are a bit more expensive.
The cheapest way to get RO filtered water is to use the water dispensers on the street, they supply 15-20 liter of water at only 10 baht or so. Compare that to about 36-40 baht for a 5-liter of Singha water and you can calculate the water dispensers on the street can be up to 8x cheaper (!).
But there's no free lunch, not even in Thailand, and the general rule is that what-you-pay-is-what-you-get: the companies that run water dispensers on the street basically connect a water supply line to a RO filtration system so at most what you get is RO water. It's said that these companies are often late to replace filters, so then the water can become unsafe. According to a recent report by the Bangkok Post, Nov 2015, more than 50% (!) of the water dispensers provides unsafe water, mainly because filters are overdue.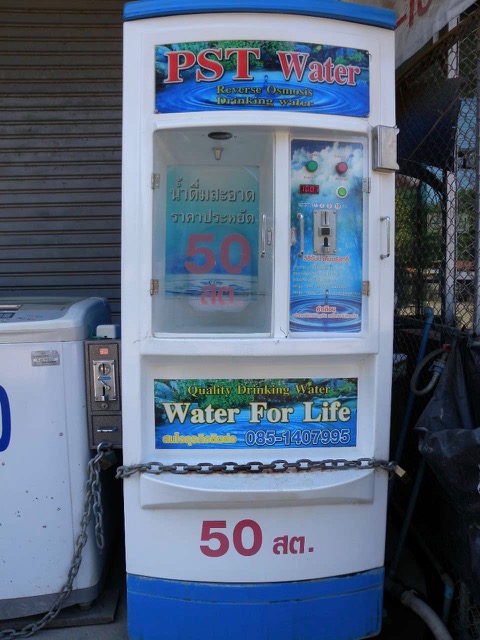 With more than 50% of water dispensers filters overdue,
do you really want to risk your health to save a few baht?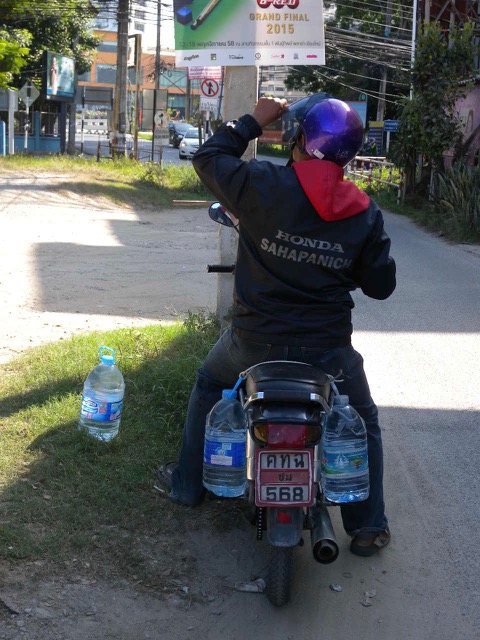 Local just filled up this containers with cheap water from a street water dispenser

The big bottled water companies (except for Dewdrop) have large water purification facilities instead of separate filtration systems everywhere and are more likely to stick to a good standard, so you'll run much less risk with them.
Some foreigners have discovered such cheap water dispensers on the street and are proud enough to make Youtubes of it, as if even the NSA couldn't figure out where they are and how they work. Well, they are everywhere and it's not really a better deal than you get from the shop, what-you-pay-is-what-you-get but cheap foreigners probably won't get that. Assuming you consume about 3-5 liters of water from your home per day, you'd only save a thousand baht or so but you're not taking in the best quality water and in fact you may be jeopardizing your health.

Getting water from a street water dispenser can be cheap but it only gives you RO water with some risk that the filters have not been changed in time. This is getting water like a cheapass, and this guy is even saying he's health conscious.
While most purification treatments are the same, there are some distinct differences between different brands of drinking water in Thailand. Several of the big brands, such as Chang and Singha drinking water probably started to produce drinking water only because they were not allowed to advertise their prime product, beer, on TV on a large scale. By outbranching into water, besides beer, they could enlarge their advertising presence, and in fact sell more beer. These companies are so large, though, and have good purification equipment, so water from these brands is as safe as it can be in Thailand.
Many 'local' brands are in fact (co-)owned or managed by large international companies, such as Nestle and Coca Cola. Using fancy French names, such as Mont Fleur, suggest that the product is imported, but in fact it's locally produced in Thailand, but then monitoring and certification is by international standards, which is probably a good thing. Some local water in Thailand is certified by national standards.
Also, brands both sell directly under their own name as well as indirectly under another name, for marketing purposes. For example, Purra mineral water is by Singha and Namthip is by Coca Cola.

SINGHA WATER
I've always noticed that Singha water tastes more sweet than other water and moreover it leaves no calcium stain in your kettle after you boil water with it. So I called the call center to ask why. Apparently, Singha water contains all 'normal' minerals you find in mineral water, however the factory takes out those minerals that leave calcium stain (such as Ca). Because the water lacks the 'normal' balance of minerals, it can make the taste seem more sweet.
This makes Singha suitable for boiling water for tea, if you're a tea lover, for example, and you don't want do clean your kettle all the time.

DEWDROP
Dewdrop delivers and recycles bottles of water in crates (and large plastic containers) in many condominiums and apartments in Chiang Mai. Some customers report that the bottles aren't really clean after recycling, though.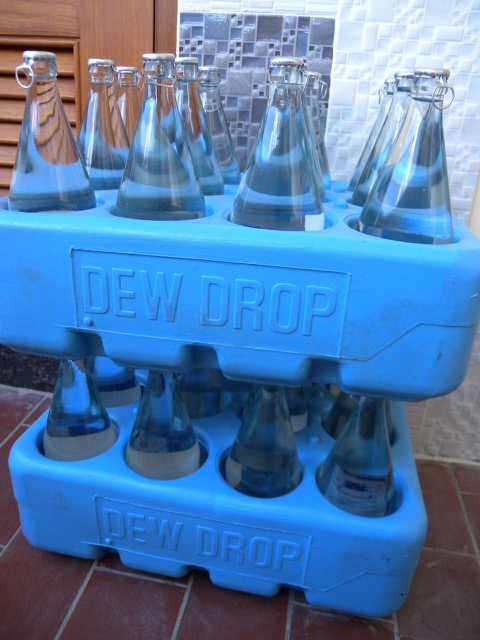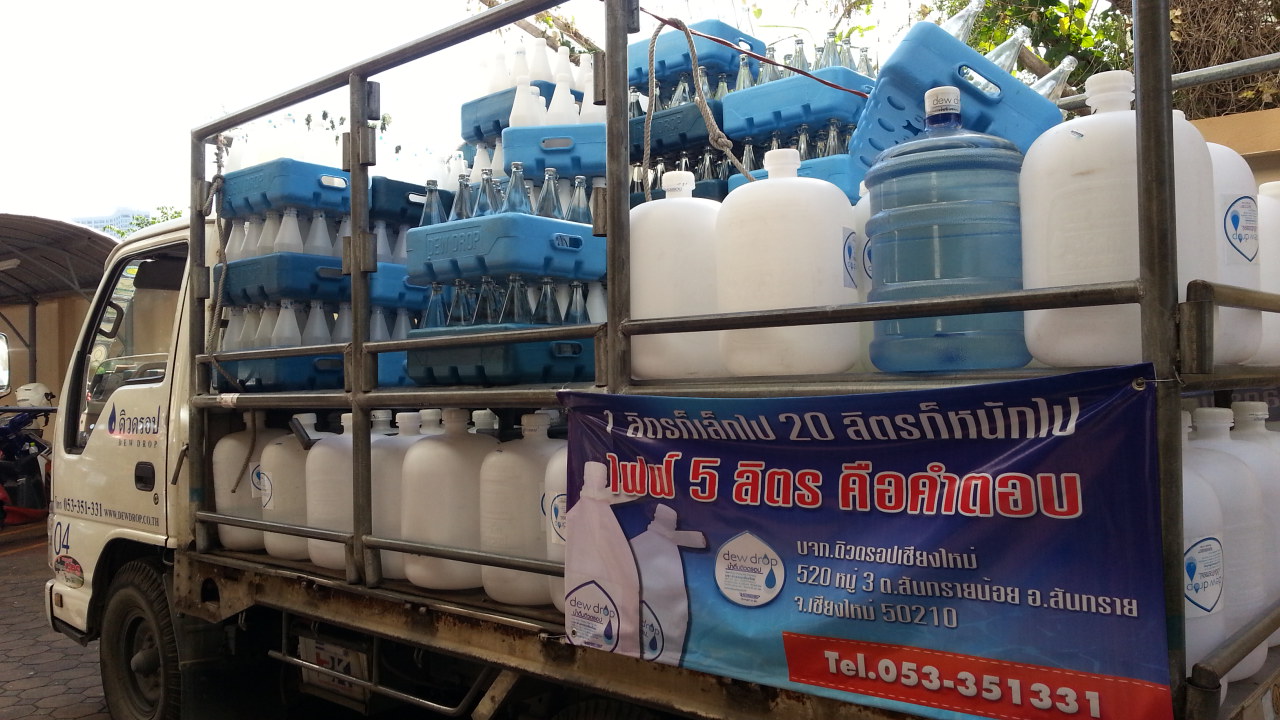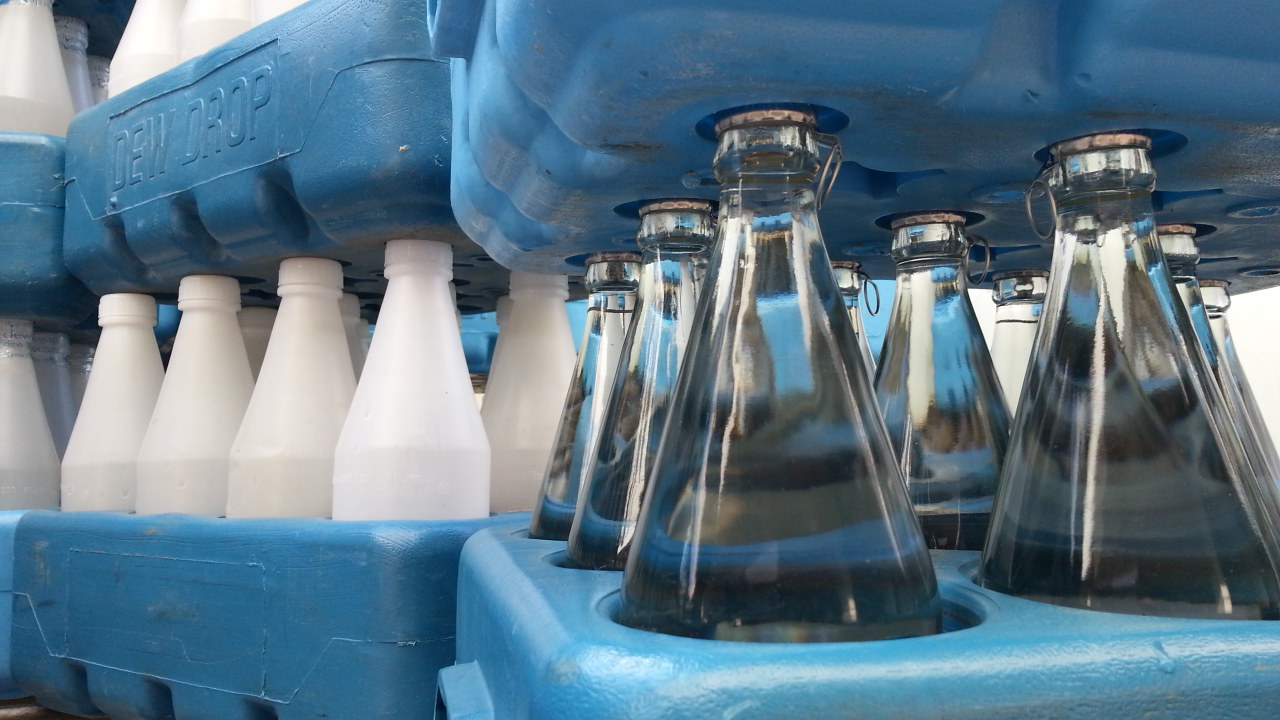 Plastic milky bottles or glass bottles have the same water quality content by Dewdrop
GLACIER
Glacier is a company that delivers water in plastic milky bottles in much the same way as Dewdrop does. Members of CML report that the bottles are fairly clean. Most likely, the water in these bottles is also only RO water.

CRYSTAL
Crystal (www.crystal.co.th, call center 026 933333) prouds itself of being the first and only Thai company to have received the US-based NSF certification (National Sanitation Foundation) since 2002. It has also won the national FDA (Food & Drug Administration) awards for the maximum of three consequetive years.
The call center confirmed that this is RO water which is additionally treated with UV. So perhaps this company has high standards in cleaning the water, but in the end it's RO water.

IMPORTED WATER
Imported water is obviously relatively expensive in Thailand. Some brands which are not bottled here, but really imported are: Evian, Volvic, San Peregrino etc.

Some risks with the hygiene and purity of water can happen especially in the following cases:
filters are not replaced regularly enough, especially in the case of cheap water dispensers on the street or in your own home when you forget;
plastic milky bottles put out in the hot sun by the shop for a long time may also be subject to some health risk;
recycled bottles such as Dewdrop are not always thoroughly cleaned, leaving residual waste near the heads;
ice blocks you get in the restaurants that are put in your drink may or may not be retrieved from a reliable water source. If the shop froze ice blocks in their own freezer from tap water, this is less good.
always use a new bottle or clean your bottle or container regularly, germs multiply very fast in hot climate.
While most drinking water in Thailand is probably safe, it's hard to prove that you got a 'food poisoning' from taking in the wrong type of water. If you're concerned with your health on the long term, it's recommendable to use better quality sources of water. In general, clear plastic bottles are better than milky plastic ones, and the more purification methods used, the better.
Mineral water is good as long as the contents of minerals remains within certain ranges.
Spread the risk of taking in the 'wrong' type of water for too long, by switching brands regularly and take at least some mineral water as water intake away from meals.
Investing in your own filtration system makes sense when you stay long term, but you've got to replace filters often enough. If you're not sure, better rely on the big producers of water.
For Chiang Mai Locator by Michael
---
Did we leave out something, is something incorrect or do you have something to remark on this article? Share it here as a comment.