One year Self Defence Course Education Visa in Chiang Mai
---
Last edited: October 24, 2016 at 12:53:30
---
This is an excellent opportunity for all those wishing to stay in Thailand for one full year to get a one year education visa while at the same time learning useful skills that may help you in difficult situations.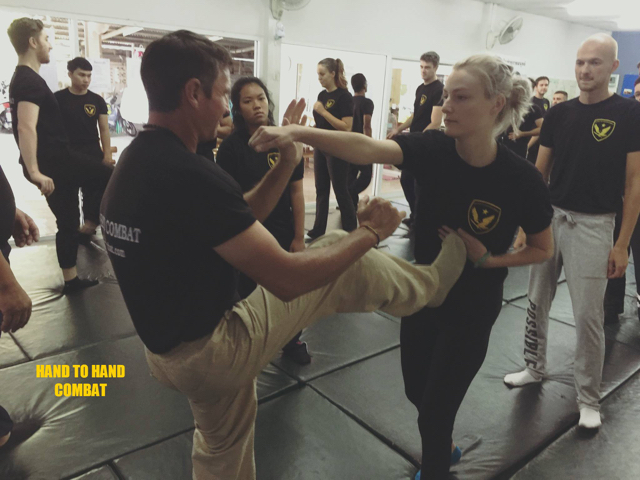 Self defence class is open to people of all backgrounds
WHO MAY APPLY?
Any foreigner, young or old, male or female, any nationality, superfit or untrained.

The youngest student at the school is about 12 years old, the oldest is nearly 70 years old!
This program is easy to do for everyone, you don't need much strength to learn self-defence techniques, it's all about techniques that everybody can learn. Mind you, this is not an exhaustive Thai-style boxing course (Muay Thai).
The training room is airconditioned and training is very mild.
IS IT LEGAL?
100%. The school is fully approved by the Ministry of Education to provide programs that allow for an education visa. There are no fake students.
Moreover, the school has a professional team of administrative staff that organize all your paperwork and make sure that you won't have any problem with Immigration.
WHAT ARE THE COSTS?
This, for Thailand and Chiang Mai, unique program of learning comes at a very affordable cost: OFFICIAL PRICE THB 33,000.
---
This price includes the Immigration office's fees of 3 x 90-day reporting at THB 1,900 while the school offers the service of getting a queue number for you so that you don't have to wake up at 5am. Staff of the school will assist you during the reporting so that you can be sure that the entire process is smooth.
WHAT DO I LEARN?
You will learn a mix of self-defence techniques derived from different martial arts traditions all over the world. All are easy to learn with proper guidance and instruction and can prove to be valuable protection in dangerous situations.
This is a group class and there are about 4 instructors during the course which ensures sufficient supervision and guidance. All staff speak sufficient English to teach you and assist you with the paper formalities.
WHAT IS THE TIME INVOLVED?
Students of the 1-program train every Saturday and Sunday from 3-5pm, so that's only 4 hours per week and a total of only 180 hours per year.
Compared with the standard programs of Thai language schools, this is a minimum investment of time that allows you a full year of stay in Thailand. Most Thai language programs involve 400 hours of study, 5 days per week.
Applying is easy and fast.
---
APPLY FROM WITHIN THAILAND
Fill out your details here, then we'll get back to you as soon as possible. Note that the processing time for the education visa is at least 2-3 weeks. Note that you will have to leave the country one time to pick up your first entry.
Read more about this procedure.
APPLY FROM ABROAD
You can also apply from abroad, normally we charge 1,000 baht extra for postage and handling fees but you can now use your gift voucher to waive these fees. There is a huge advantage though: you can pick up the visa from the Embassy of your choice and that that will save you all the effort and money of one unnecessary trip in and out of Thailand. Simply apply, get your 1-year visa and stay in Thailand uninterruptely for 1 year.
Read more about this procedure.

Thorough training is provided all throughout the course
WHAT IS SO SPECIAL ABOUT THIS SELF-DEFENCE COURSE?
This 12-months program is unique in its kind, there is only one other martial arts school in the south of Thailand that provides a similar program with an education visa.
The school is run by a military police officer who also used to be a VIP body guard, which ensures the right connections in Thailand.
The school also provides other courses, such as shooting, women's self-defence etc, that can be taken additionally.
COMPARISON OF 1-YEAR SELF DEFENCE COURSE ED VISA TO A STANDARD 1-YEAR THAI LANGUAGE COURSE ED VISA

Comparison 1-year ED Visa options
One Year Self Defence Course
ED Visa
Standard / average Thai language Course
ED Visa
Total cost including 3x 90-day reporting
THB 33,000
(THB 30,000 to 40,000) + (THB 5,700) =
THB 35,700 to 45,700
Total time commitment
180 hours
360 to 400 hours
Weekly commitment
2 hour x 2 days
2 hours x 4 days
Learning Thai language necessary?
NO
YES
Full assistance during 90-day reporting?
YES
NO
Getting queue number during 90-day reporting
YES
NO
Skill testing at Immigration office or airport
NO
YES
Learn portable skills useful anywhere in the world
YES
NO
6-months ED visa possible?
NO
YES
NOTES:
A multiple re-entry permit can be added to an ED visa, allowing you to leave the country anytime and come back without losing your visa. This is not possible in case of a volunteer visa.
Most Thai language schools do not assist in getting a queue number for 90-day reporting. If they do, they usually charge about 500 baht more. Most Thai language schools let you go to Immigration by yourself.
Getting a queue number at Immigration can save you many hours of waiting time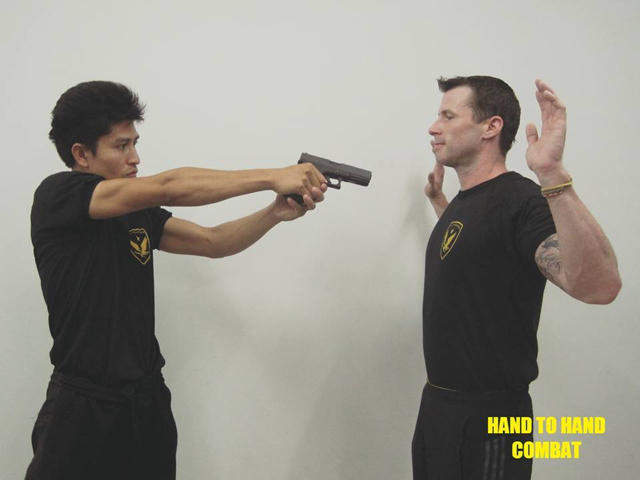 Training with real situations
All education visa (officially: non-immigration ED-visa) follow the same procedure* :
Student applies for a study program at a school approved by the Ministry of Education. Student informs school in which country he/she wants to pick up the first entry of the education visa.
School sends papers to Ministry of Education, which approves and informs Embassy of student's choice (about 2-3 weeks)
Student goes to Embassy of his/her choice to pick up the ED visa's first entry (valid for 90 days). (Most students choose Vientiane in Laos, because it's cheap and easy, but you can choose any Embassy.)
Student enters Thailand and starts study
Every 90 days, student has to report to Immigration Office.
Education visa expires after 1 year, but can be extended for several years.
* NOTE: Immigration regulations are constantly changing. We can update you at the moment you apply.
BENEFITS OF HAVING A 1-YEAR VISA
When you have a non-immigrant visa to Thailand, a lot of official things go easier, for example:
buy and sell a vehicle
get a postpaid mobile phone subscription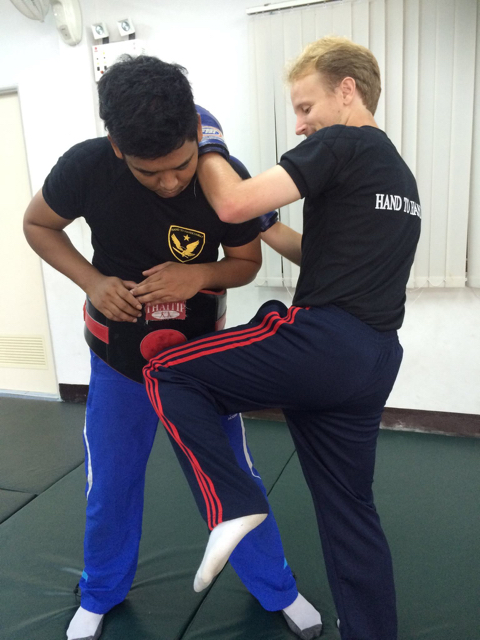 ---