Address

152/1, Pantip Plaza Chiang Mai, 3rd Floor, Room 335 Changklan Rd., Tambon Chang Khlan, Mueang District, Chiang Mai 50100 (near night bazaar market)

Phone

+66 (0)96-926-4016 - +66 (0)882672286, +66 (0)910701001

Website

Coordinates

18.781879, 98.999772
More info
Thai as a Second Language school (TSL Chiang Mai) is a Thai Language education center for working professionals and serious students. We offer a broad range of classes priced competitively. Our school focuses on combining highly educated (minimum of bachelor's degree) and experienced teachers with an established curriculum. Finally, our newly-renovated school provides a professional academic setting that is suitable for group classes and private tutoring.
Group course levels offered:
- Listening & Speaking Thai level 1-15
- Reading & Writing level 1-5
- Readers Project
- Reference Grammar
- Thai Competency Test
FREE 1 HOUR INTRO LESSON
ED-VISAs offered:
- 3 months (120 hours)
- 6 months (190 hours)
- 1 year (390 hours)
Private lessons, Skype lessons, Corporate lessons, Study at home and Thai Culture class (Every Saturday).
Class times:
Several time schedules during day time and evening for a group courses.
Flexible time for Private lessons, Skype lessons, Corporate lessons and Study at home.
Course fees:
Group courses fees is 2,300 Baht.
ED-VISA fees is 15,000 Baht for 3 months, 21,500 Baht for 6 months, 32,500 Baht for 1 year.
Private lesson fees for 1 person is 300 Baht/Hour (Discount for 30,50,90 hrs booking)
Thai culture class fees is 300 Baht per class
Skype lessons, Corporate lessons and Study at home fees, please contact school.
Class size: 3-8 people
Teacher qualifications: Qualified motivated teachers.
Methodology of teaching: Uses books, audiovisual means and conversation style.
Opening times: open every day open
•office time: 8:30-19:30
•class time: 8:30-21:00
Contact by email: tslchiangmai@gmail.com
or visit the website or FB page for up to date courses and more information.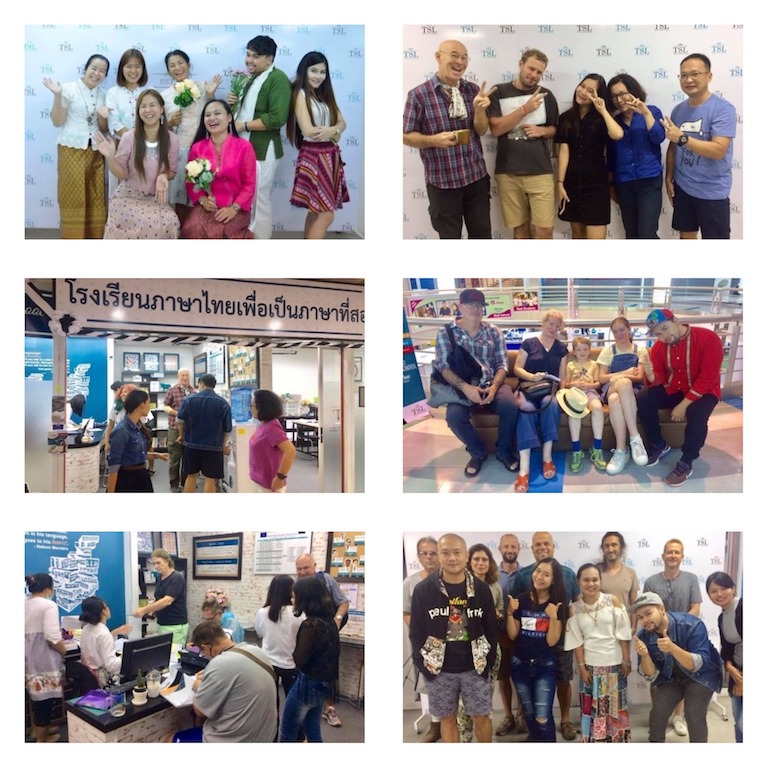 Map
TSL Language School Chiang Mai photos
Other businesses in this area