Shaw Lae restaurant
---
Any changes about this business?
Contact us
.
---
Address

Changklan road

Coordinates

18.7693519, 98.9986729
More info
Local Thai / Chinese restaurant with seafood and oyster omelette as its signature dishes. This is a good local restaurant where you can have late night dinners at decent quality and reasonable prices.
FOOD REVIEW BY MICHAEL (2016)
Fast reliable Chinese Thai
Cuisine: Thai / Chinese / seafood
Name in Thai: ร้านเสวยหอยทอด & ผัดไทชาวเล
Rating: ★★★☆☆
Recommended dishes: pad thai, sea food, Thai desserts
Price indication: reasonable; average meal about THB 200 / person
Location: corner of Chiang Mai Land and Changklan road.
Open: every day from 4pm till late (1am)
A nice, down-to-earth local place, with a very large menu including all kinds of sea food. Run by a Thai-Chinese family, so a bit more efficient than the average Thai place. The owners speak some Chinese too, and some of the dishes are kind of Chinese style.
The official name for this place is Shaw Lae restaurant, but that's in Thai and the only English you see from the outside is "omelette with oyster", which may be their signature dish. I prefer to call this place "Cinderella's Corner" because usually in the evening the family's daughter Cinderella hangs out here to take and give orders and hand you the bill.
The wok is fast and hot here, and you can see it from the road side. If you ask to omit MSG, they'll do it, and usually without compensating too much by adding sauces. Not too much oil in the wok, so they make nice fried rice. Steamed fish isn't really steamed but boiled in water, so it's a bit too soft and has less taste.
The quality of the food differs according to the guy who's in control of the wok, though. Sometimes an assistant takes over and the food becomes terribly salty.
It's a lively place, especially during the evening up until late. The menu is quite big, and there are some Chinese / Thai style desserts too.
The taste is not as delicate as in my most favourite Thai and Chinese places, but it's good enough if you finish late or you want a quick and easy dinner with a lot of choice.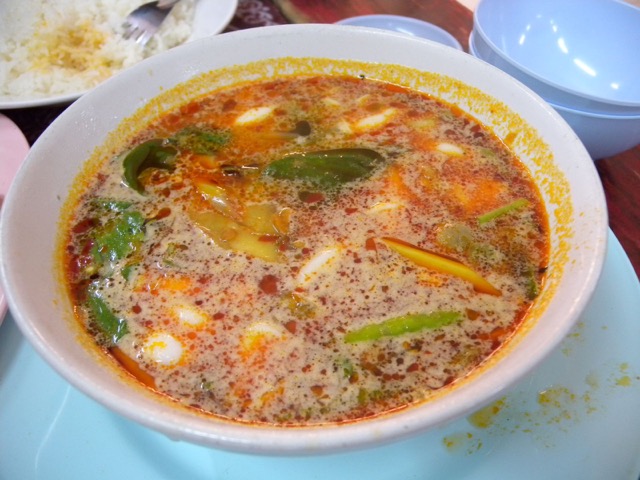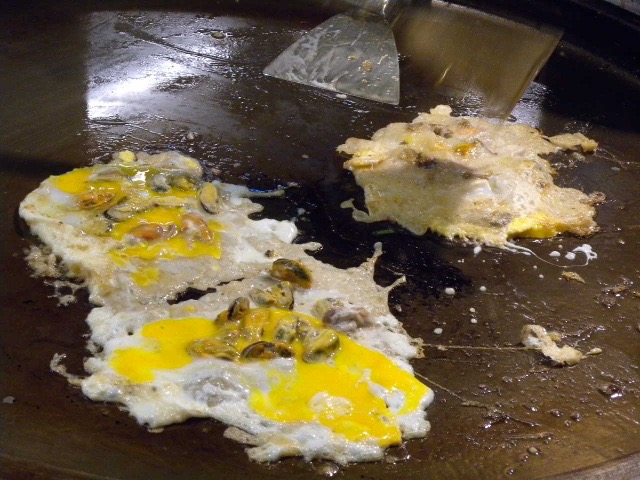 Local signature dish: omelette with oyster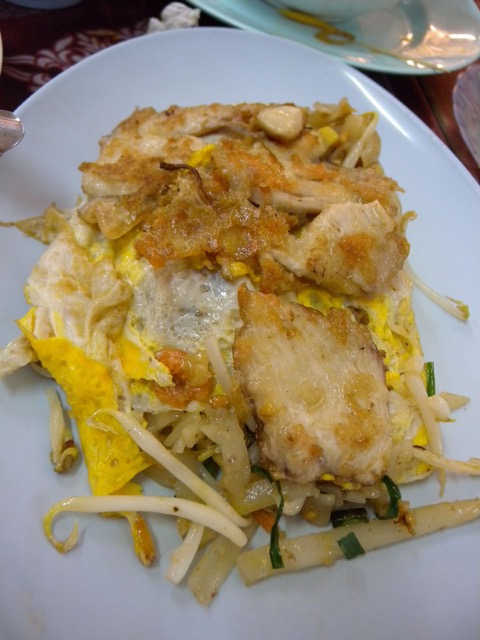 Padthai omelette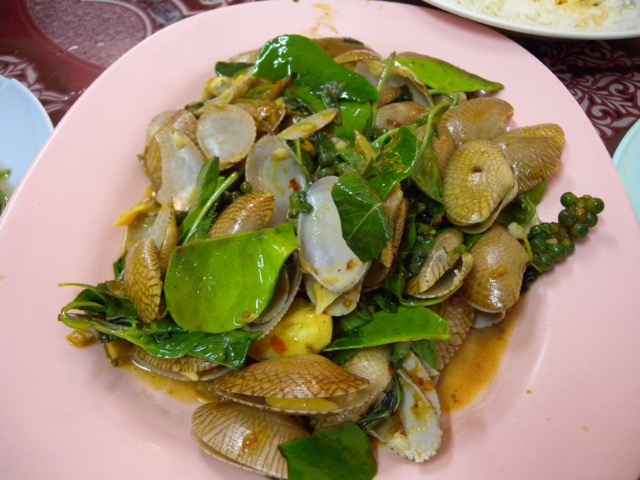 Clams in sauce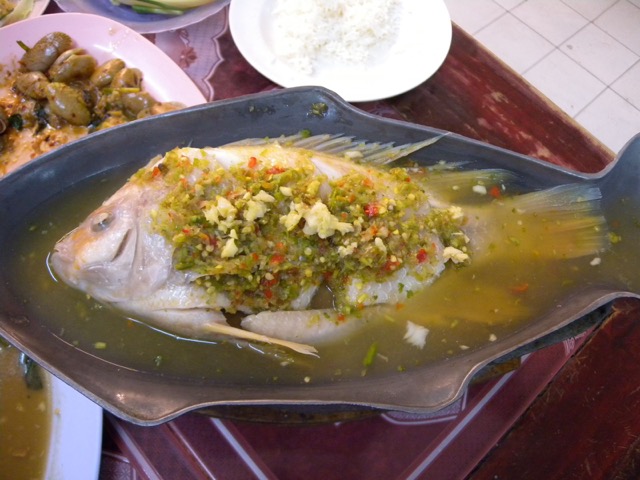 Steamed / boiled fish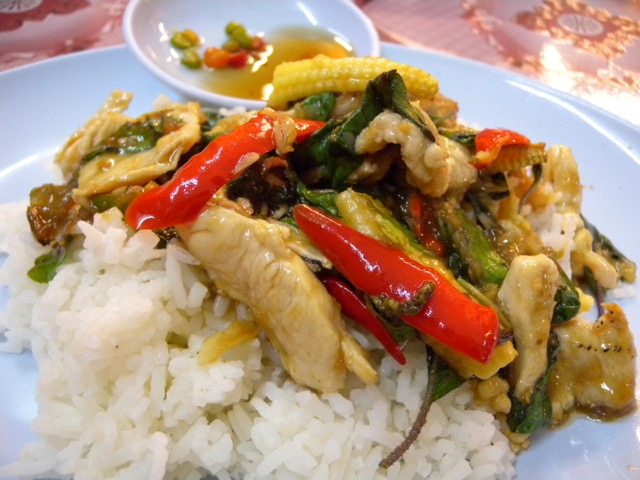 Chicken basil on rice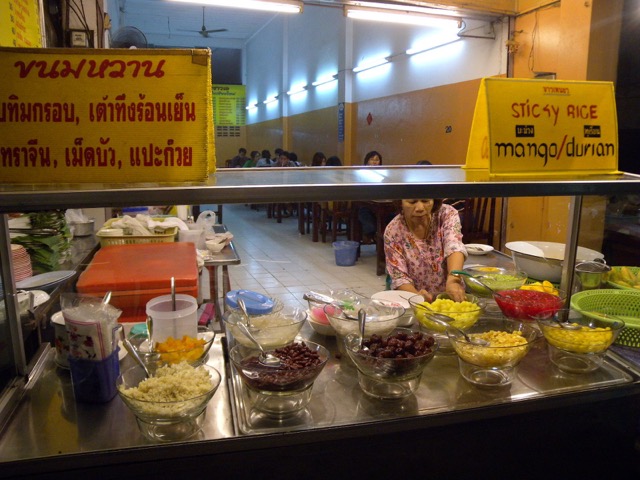 Wide selection of desserts
Map
Shaw Lae restaurant photos
Other businesses in this area