Tulou Chinese Restaurant
---
Any changes about this business?
Contact us
.
---
Address

139 Nantaram Road, Tambon Haiya, Mueang Chiang Mai, Chiang Mai, Thailand 50100

Phone

053200888 - 0931316279, 0933175115

Website

Coordinates

18.7752278, 98.9822114
More info
One of Chiang Mai's most unique restaurants has finally opened it's door: Tulou.
OPENING TIMES: lunch 11:00 - 14:30, dinner 17:30 - 22:30
---
ตูลู่ เรสเตอรองท์ เชียงใหม่ 中國餐館清邁
---
CURRENT PROMOTIONS
Saturday Night Buffet (from June 24)
Buffet price at only 499 Baht /person food only
Buffet price at only 699 Baht /person includes Live Beer and Wine refillable!
Bonus: come with 4 persons and pay for only 3!
Line Promotion: make a reservation via Line (ID LINE: @tulou) and get an e-voucher discount of 100 baht*
*does not apply in combination with other promotions or on alcohol
---
Tulou is the latest addition to Chiang Mai's Chinese restaurant scene, and certainly not the least one!
Located just off the "silver street" Wualai, in a truly unique building, Tulou offers a wide range of excellent Chinese (and Thai food) for people of all budget levels (lunch starting from only 100 baht!

). Come here, dine here, mingle here, have a business meeting here, marry here. Tulou can offer it all in the bustling atmosphere of the large dining hall or in the privacy of a separate VIP room.
Thus, honoring its name, Tulou is to be a gathering place for people of all walks of life in Chiang Mai.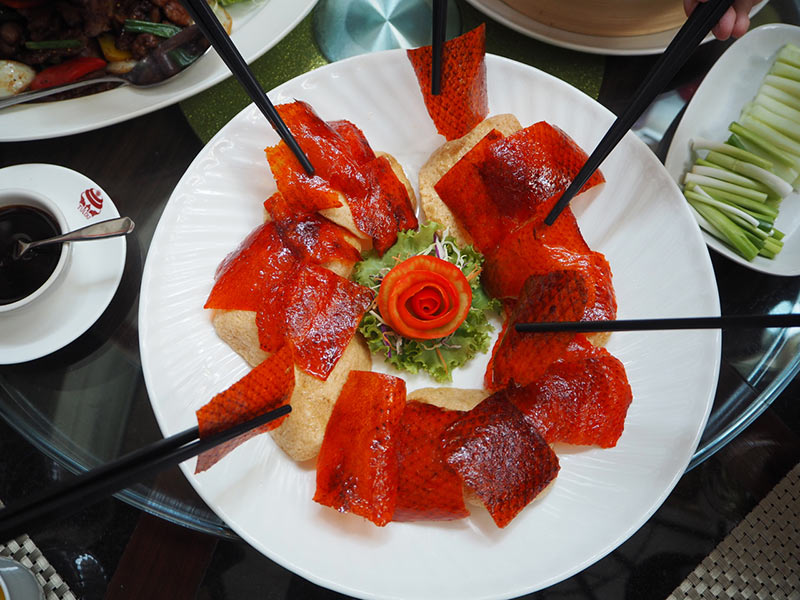 MORE ABOUT TULOU
What is Tulou? Tulou is a Chinese word written as 土楼 literally meaning 'earth building'. In China, Tulou were ancient rural dwellings mainly found in Fujian and inhabited by hakka people. Some 46 Tulou sites in Fujian are acknowledged by UNESCO as World Heritage sites. Tulou are often round buildings where a community of people live and work.
Now you don't have to travel that far to admire a Tulou, Chiang Mai has its own Tulou and it eyes magnificent.
---
Come here, dine here, mingle here, have business meetings here, marry here.
Tulou offers it all
---
WHAT DOES TULOU OFFER?
Tulou is in the first place a Chinese restaurant with no less than 900 seats (!) but it also offers private rooms for business meetings, conferences and alike. There is a TV and music stage for performances, a butler service for private rooms, special banquets for events.
Some of it's private rooms have karaoke facilities for a fun night out. And there are special rooms for weddings with private rooms for happy couples to repose, bath and re-appear as bride and groom.
HOW IS TULOU FOOD?
The first thing you notice when you sit down at a Tulou table is the fantastic menu with more dishes than you can eat in a month. The menu features not only a great variety of Chinese food, but also of popular Thai and other Asian dishes. Great effort has been made to compose this extensive menu but your amazement will be even bigger when you realize there are 7 excellent chefs involved, most of whom are permanently working in Tulou. Some of these chefs are famous ones and one who is often on Thai TV. Out of 7 chefs, 4 are Thai.
Within the Chinese realm, Tulou offers Cantonese, Hakka and Sechuan food, within the international realm Thai and other Asian food.
Tulou offers no doubt one of the most extensive Chinese menus in town, with genuine Chinese taste. In general, the food is not oily, not too spicy and not salty, leaving space for real taste to emerge.
An absolute must-try in Tulou is the Peking Duck, which is probably the best in Chiang Mai. Crispy delicate skin with pancakes and sweet sauce. Since the owners have been in the food business for many years, they know how to pick the right quality, some of the supplies are made-to-order rather than bought straight from the markets.
Another not-to-miss is the dim sum lunch buffet (at THB 499 net price).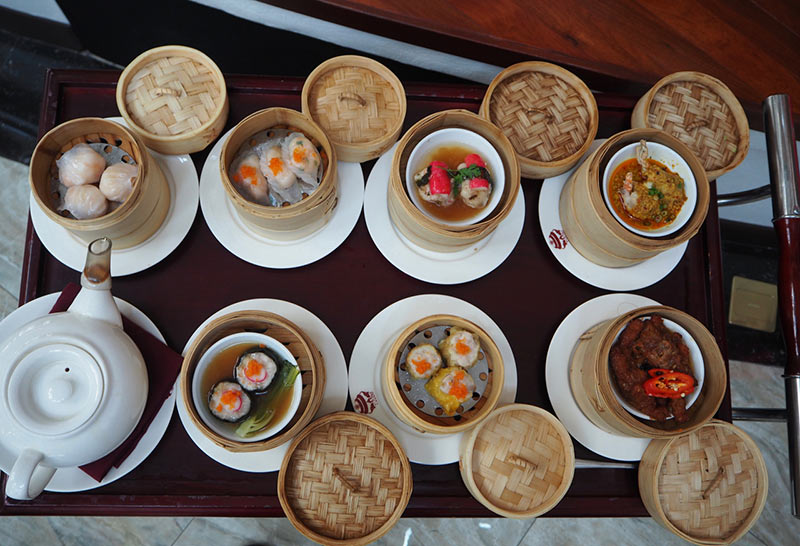 NOT EXPENSIVE FOOD
Surprisingly most of Tulou's dishes are not expensive at all, especially considering the quality and variety of the food and the beautiful facilities. Of course, you can indulge in delicatessen such as Peking Duck or other specialties that obviously cost more, but the majority of dishes is priced very reasonably.
ORGANISATION AND STANDARDS
Tulou works according to the highest standards in the sector: excellent organisation, trained staff, super clean kitchen, clean and brandnew rooms. Every detail has been thought through, even Tulou's phone number is a lucky one according to Chinese belief: ending on 888, which fosters prosperity.
Tulou will have the latest ISO standards in 2017.
BIRTH OF TULOU IN CHIANG MAI
The very birth and existence of Tulou in Chiang Mai is kind of a miracle that started many years ago when the owners and founders met each other during a holiday in Chiang Mai. Jean-Luc, a descendant of Chinese boat refugees, and khun Mem (Kwanruen) immediately fell in love with each other and later started a food business in a French territory. One of their dreams was to come back to Chiang Mai. Now, after many years of gaining experience and saving up money, they have been able to do so.

Peking Duck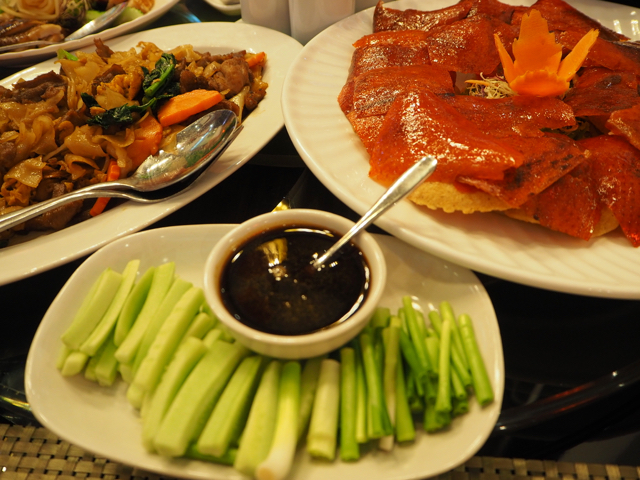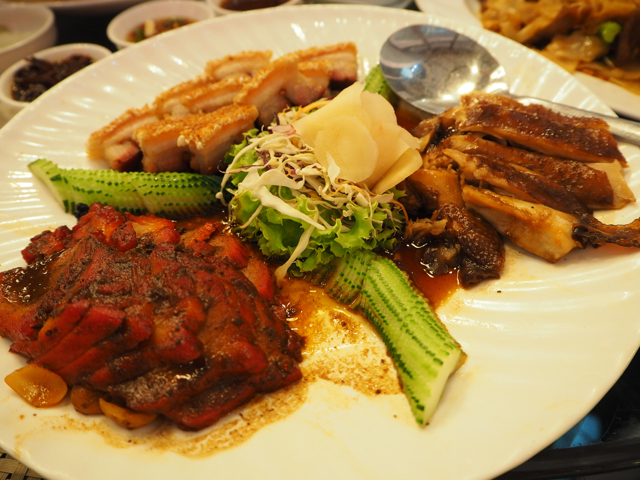 Trilogy BBQ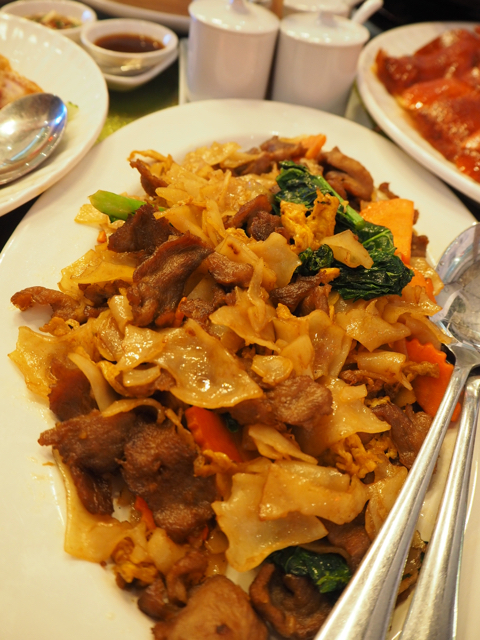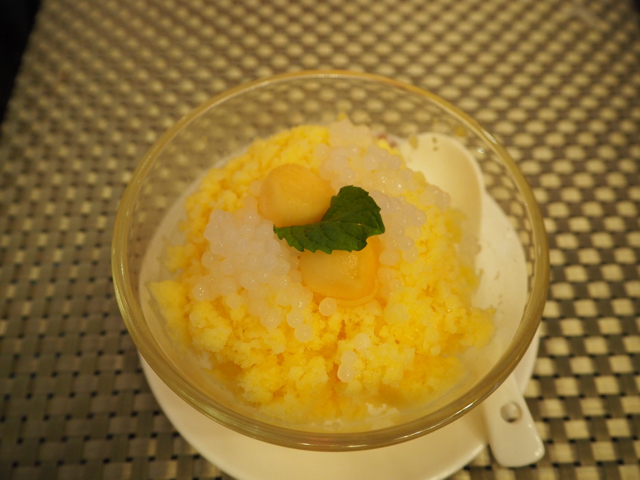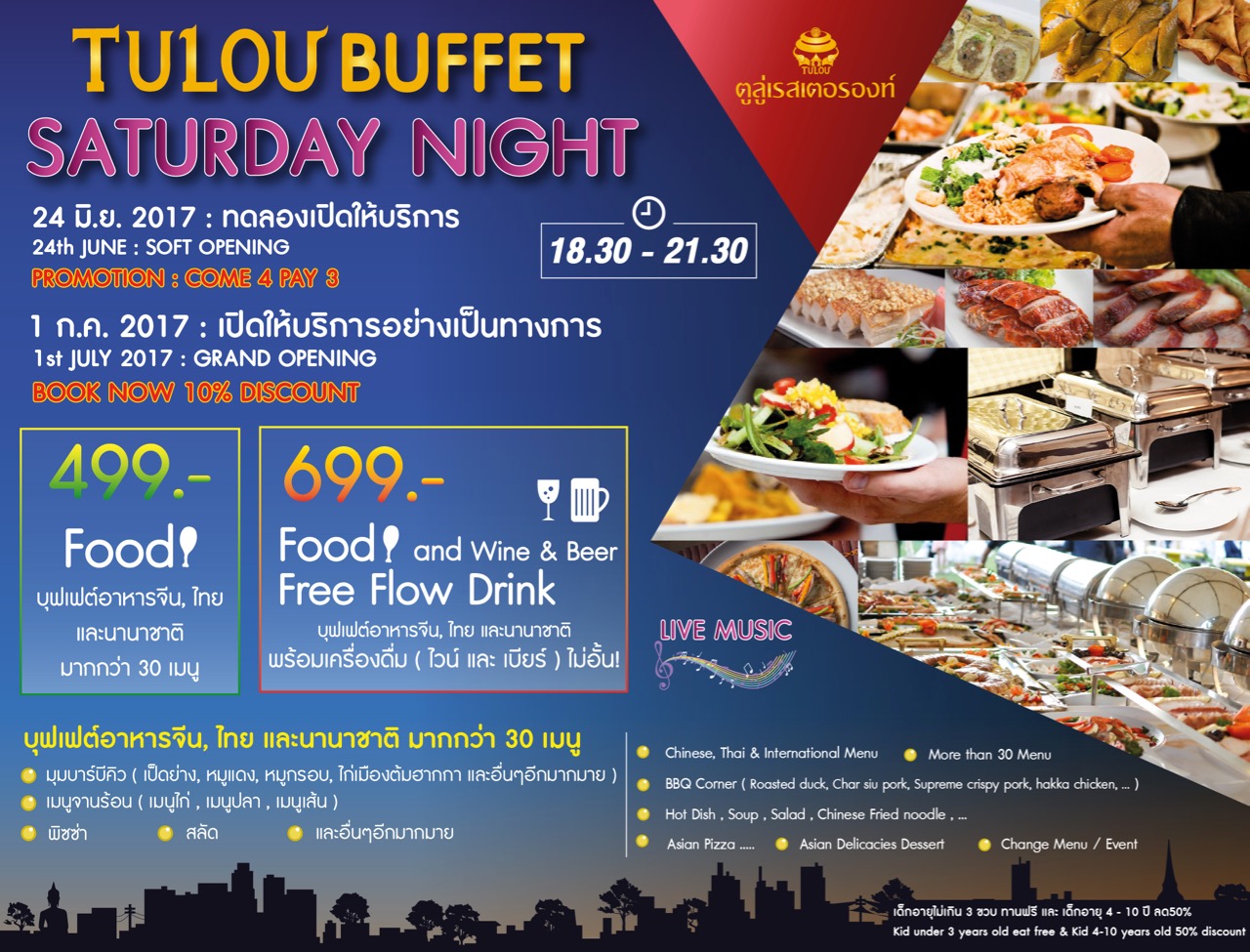 Map
Video
Tulou Chinese Restaurant photos
Other businesses in this area