Ugo Bar and Restaurant
---
Any changes about this business?
Contact us
.
---
Address

47 Moon Muang Road Chiang Mai, Thailand

Phone

053 278 503 - 0834707512

Website

Coordinates

18.7873712, 98.9930314
More info
Lively and popular Farang and Thai food restaurant just off the Gate. Run by French owner Hugo.
email: cbhousecm@gmail.com
FOOD REVIEW BY JOHN
I've finally tried Ugo restaurant after reading some reviews about it and I came out disappointed. I can understand that this place is popular with the commoner craving a combination of Thai and farang food. The standard farang food is ok, but not really great, especially the lack of freshness of the seafood and the pasta was not so appetizing.
The pork medaillons look nice but were a bit hard/dry. Didn't try the Thai food, should be better.
Overall, not a place to rave about although I like the owner Hugo.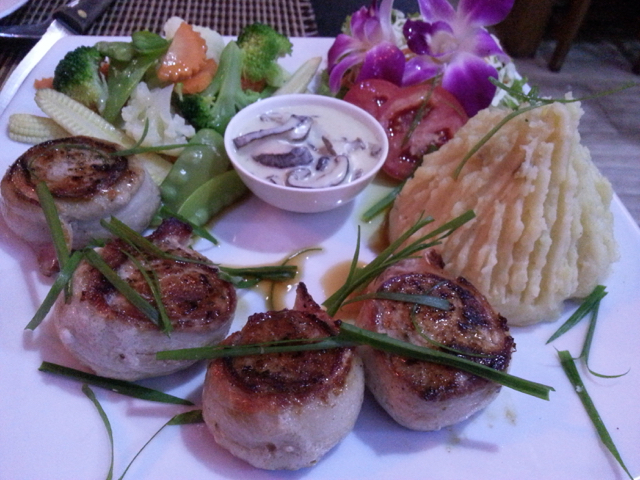 Map
Other businesses in this area