Buying a condo
---
Last edited: March 14, 2014 at 13:18:20
---
Buying a condominium is by far the simplest and most straightforward way to own a property in Thailand. There are plenty of (new) condominiums to source in and around Chiang Mai, there is only one kind of title deed (โฉนด or 'chonod'), there are relatively few risks, and the procedure to transfer the title deed is rather straightforward.
The most important advantage about buying a condominium in Thailand is, that you can put it directly in your own name. Also, condominium law appears to be more stable than the several laws that govern companies that hold assets, such as property, a construction foreigners often use to own land and/or houses.
The most challenging matter when buying a condo is, in fact, finding the best condo that you really like, and of course .. buying it at a good price.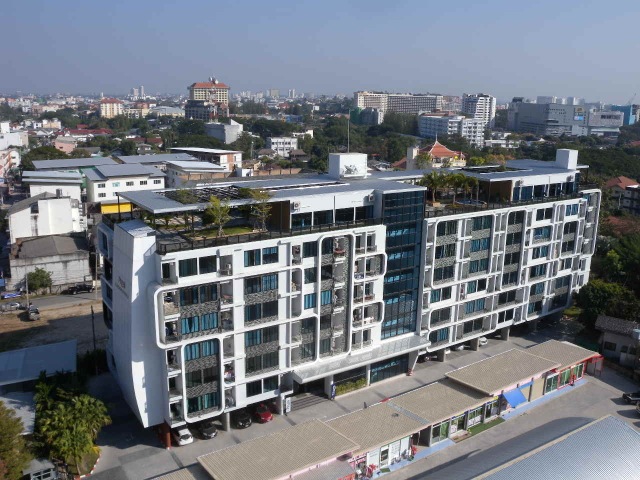 Trams Condo near Canal Road sells at more than THB 50,000 per square meter
An important requirement and factor for foreigners to buy into a condominium building is the percentage of foreign ownership.
Thai law allows for a maximum percentage of foreigner ownership in a condominium building of 49%.
This percentage is calculated based on the surface area of all units together, so one unit could comprise of 0.73%, for example.
As soon as the maximum is reached, it means that a foreigner cannot buy from a Thai owner anymore. As a consequence, foreigners can only buy from other foreigner owners. This means that, as the percentage of foreign ownership goes up, the supply of units that a foreigner can buy is drying up.
At the same time, as the percentage of foreign ownership goes up, so does the level / quality of (engagement with) management and usually the quality of the building improves. In other words, buildings with more foreign owners are often better managed and more expensive.
Tighter supply and higher demand pushes prices up and that's what you usually see when buildings have more foreign owners.
Indeed, there are a few buildings in town that have reached the full quota of 49%, and clearly they are amongst the best run buildings in town, while the units are somewhat more expensive.
So the percentage of foreign ownership is not only a requirement but also an important background threshold factor for buyers into condominium buildings. If you buy into a building that already has reached the quota, often you can expect it's run pretty okay, however if you wish to benefit from capital gains you may want to look more at buildings that have a lower percentage of foreign ownership.

A rough tip: if the percentage is around 10% while still showing increase, you may benefit more from future increase in value. If the percentage is still around 5%, the building may be struggling with poor management or, even worse: 'management maffia' that is blocking the growth and potential of the building. Of course, there are many more factors that are relevant in estimating the potential of a building.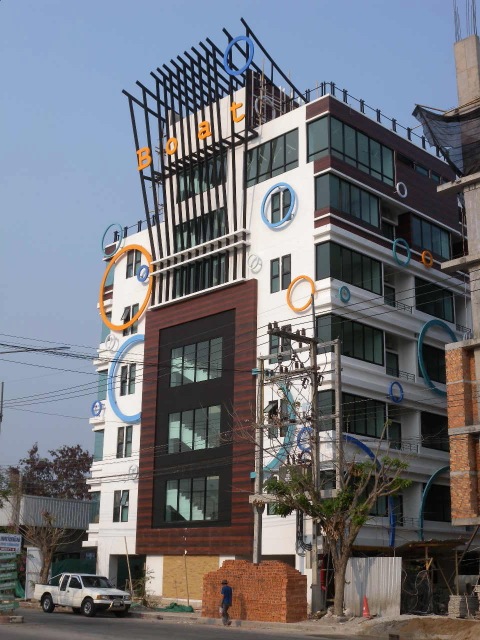 Boat Condominium near Big C Extra
---
Copyright: Chiang Mai Locator
DISCLAIMER: Any information about property on these pages reflects the personal opinion of our financial reporter and is meant purely informatively. No claim is made as to the exact accuracy of facts and figures nor about any future returns you can make by investing in property in Chiang Mai. Investing or di-vesting Thai property is not without risk, and the risk is to be assumed by you as an investor, and you only. Neither our financial reporter nor this site accept any responsibility to your financial decisions, which you make alone.