Laem Charoen Seafood
---
Any changes about this business?
Contact us
.
---
Address

4th Floor Central Festival Chiangmai, 99/3 Superhighway Chiang Mai - Lamphang rd., Fa Ham, Mueang, Chiang Mai 50000

Phone

053 288 799

Website

Coordinates

18.804756, 99.018227
More info
Laem Charoen Seafood Chaing Mai (แหลมเจริญซีฟู้ด สาขาเชียงใหม่)
ชั้น 4 เซ็นทรัลเฟสติวัล เชียงใหม่
Branch of Laem Charoen Seafood from Bangkok.
FB: Laem Charoen Seafood
Open daily.
Weekdays 11:00 am. - 9:00 pm.
Weekends 10:00 am. - 9:00 pm.
REVIEWED BY TASTE GURU KATY
Laem Charoen Seafood in Chiang Mai is a branch of Laem Charoen Seafood from Bangkok.
Despite being in a shopping mall (normally the food in malls is so so), the food here was good and so fresh.
When you come here you can ask for a suggestion from the staff what is good to order on that day as some seafood may have just arrived so you can get it very fresh.
I ordered quite a few dishes and did not ask them not to make it too spicy or too salty or anything. But the tastes were just right! Tomyum Koong was very good it was not too spicy and not too salty.
Steamed sea bass, they did not cook it for too long and the combination of the freshness made it perfect. Crab curry was good and fresh but not so outstanding, I used to have better.
River prawns was so fresh. Anyway seafood is generally more expensive than standard Thai food and normally the price goes by weight for fish, shrimp and crab.
For example, one whole crab could cost you already a thousand baht. But I think here they charged just the standard price for this kind of food compared to other seafood restaurants in Chiang Mai.
Anyway they charged 10% service charge on the bill already here so don't have to worry about how much tip you should give to them.
Over all I give them 10/10 for the first time that I tried this place. I think they did it quite well here.

Recommended dishes: Tomyam Koong, Steamed Sea Bass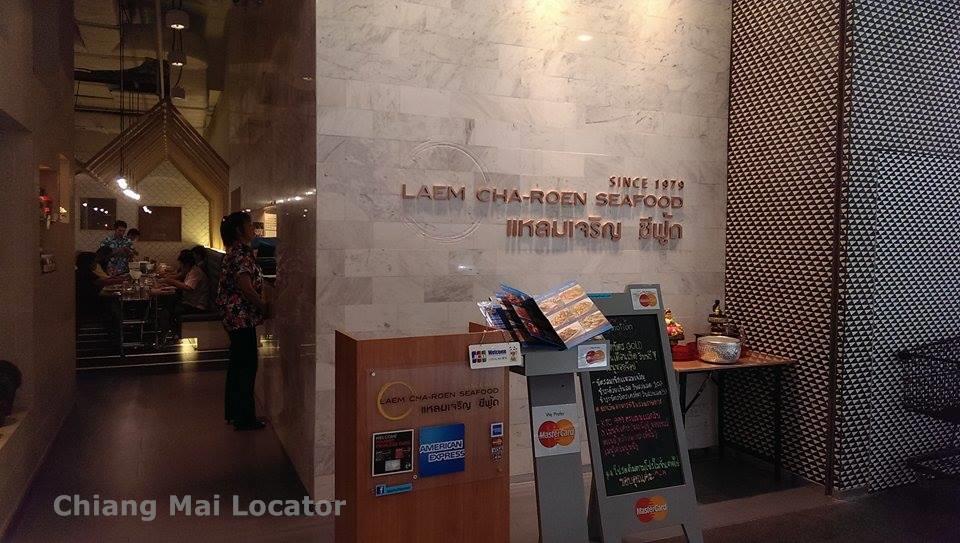 Leam Charoen Seafood, Cental Festival Chiang Mai.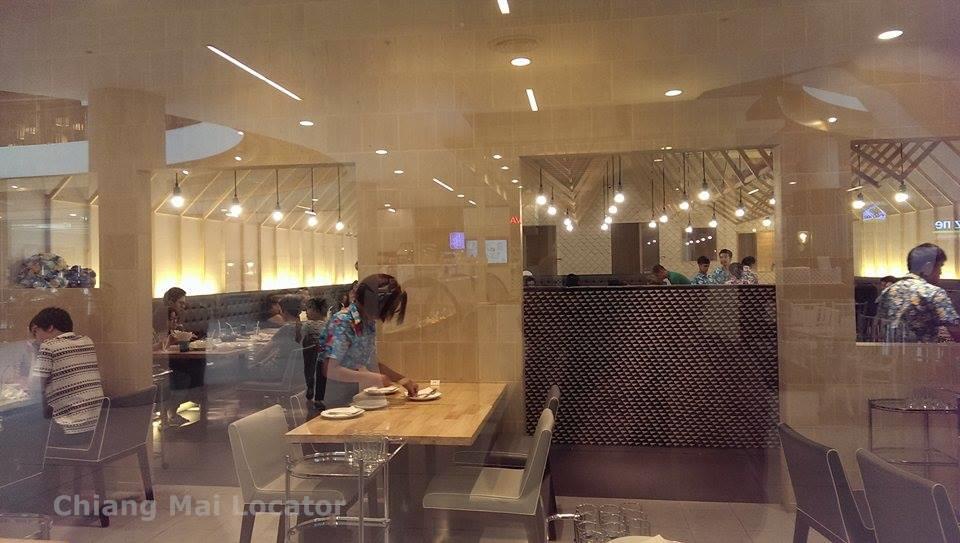 Leam Charoen Seafood, Cental Festival Chiang Mai.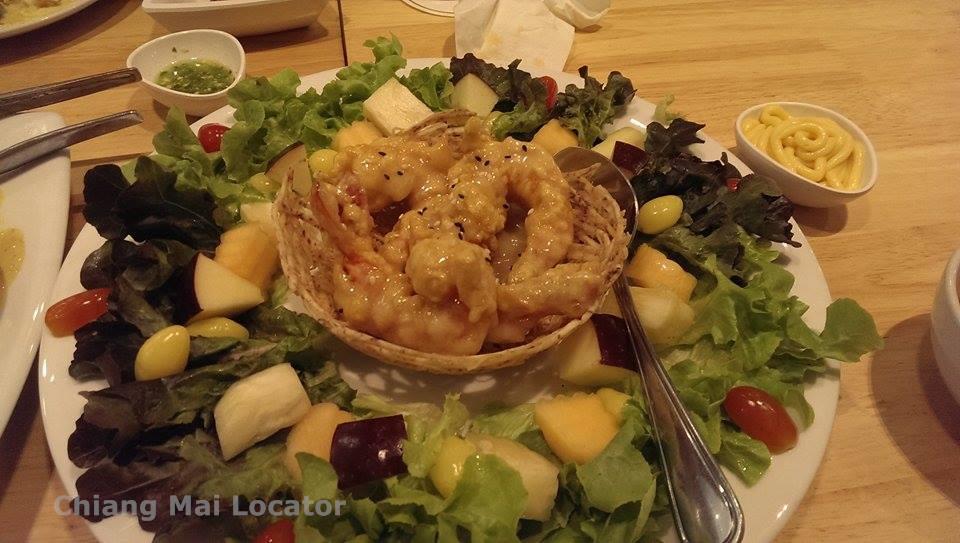 Deep fried shrimp salad with taro and ginkgo.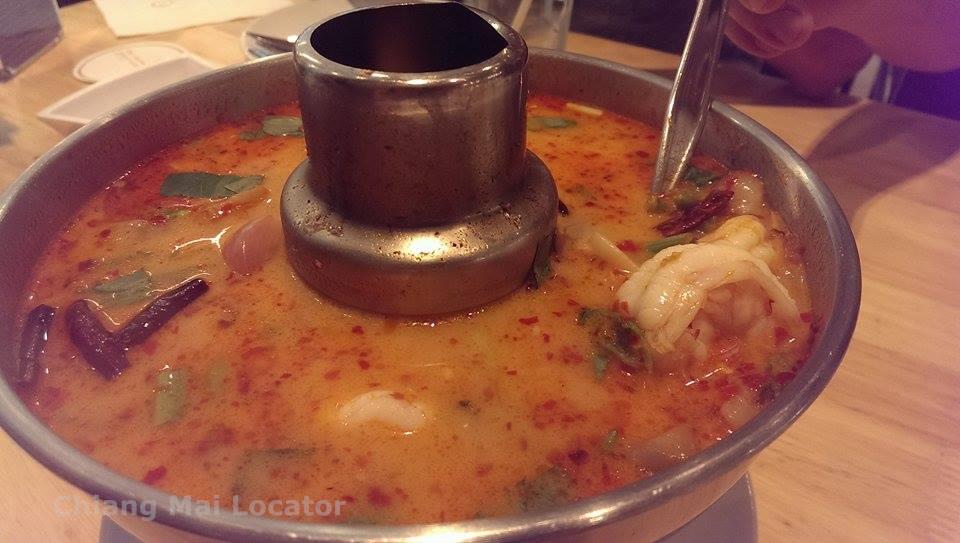 Tomyum Koong.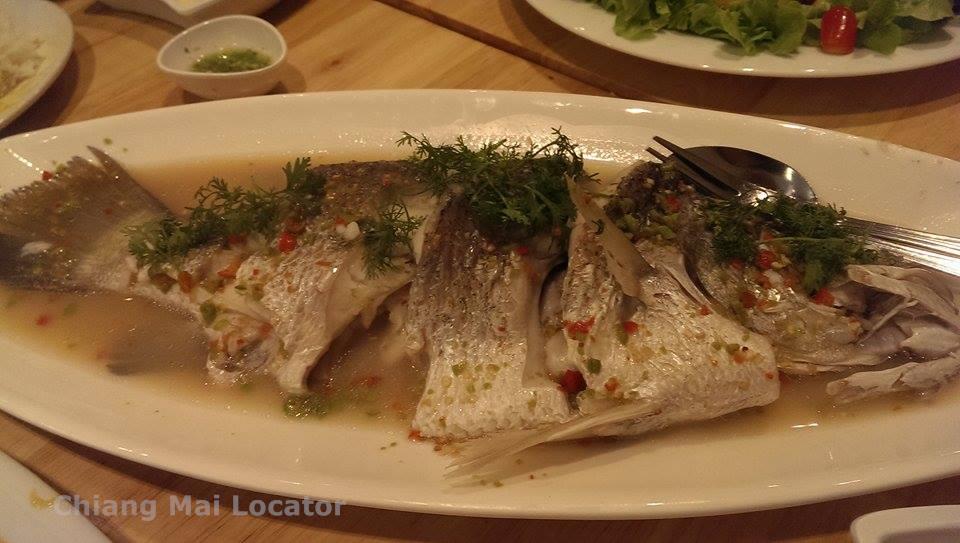 Steamed sea bass.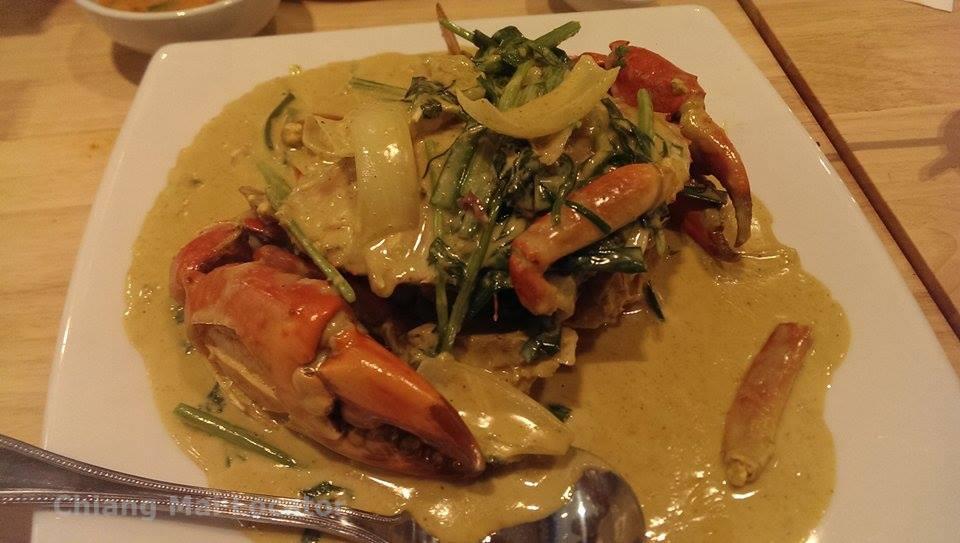 Crab curry.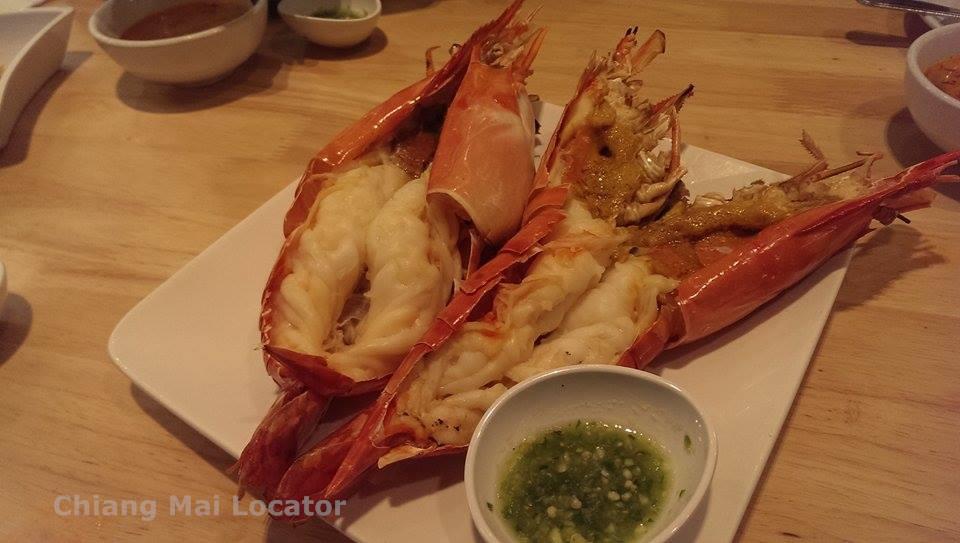 Grilled giant river prawns.
Map
Video
Laem Charoen Seafood photos
Other businesses in this area