Cold Stone Creamery
---
Any changes about this business?
Contact us
.
---
Address

1st Floor, Central Festival Chiang Mai

Phone

02 6633888

Website

Coordinates

18.804756, 99.018227
More info
Franchise ice cream from America. First branch in Chiang Mai, 1st floor, Central Festival Chiang Mai. http://www.facebook.com/coldstonethailand
REVIEW by TASTE GURU KATY
Cold Stone Creamery Chiang Mai (โคลสโตน ครีมเมอรี่)
"Cold Stone Creamery is a franchise ice cream business from America which has been doing business in Thailand for a long time, but just opened their first branch in Chiang Mai at Central Festival. Cold Stone's name refers to the frozen granite stone which is used to mix ice cream and toppings alltogether. To me, the ice cream tastes very very sweet, but if you like that, it's good. In terms of taste, I feel that it has nothing outstanding from other ice cream chains and in fact, the price is quite expensive. But, it's a good idea to use granite stone to mix the ice cream with topping."
Cold Stone Creamery at Central Festival Chiang Mai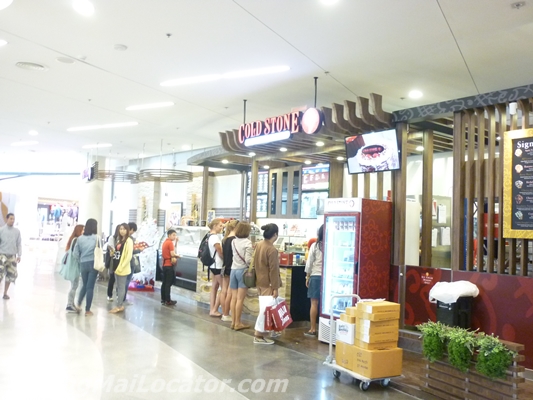 Menu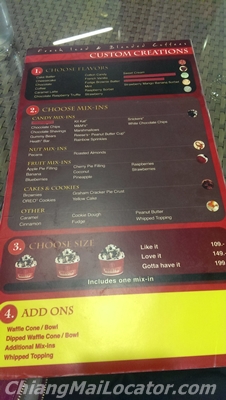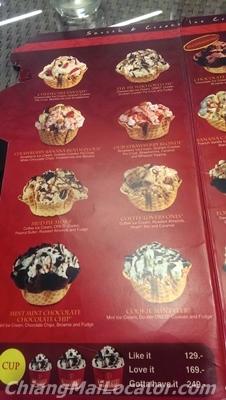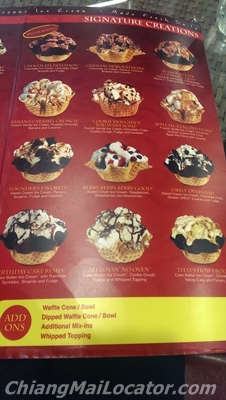 I had this one for about 190 baht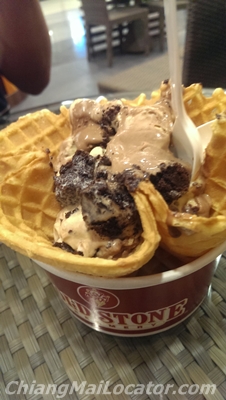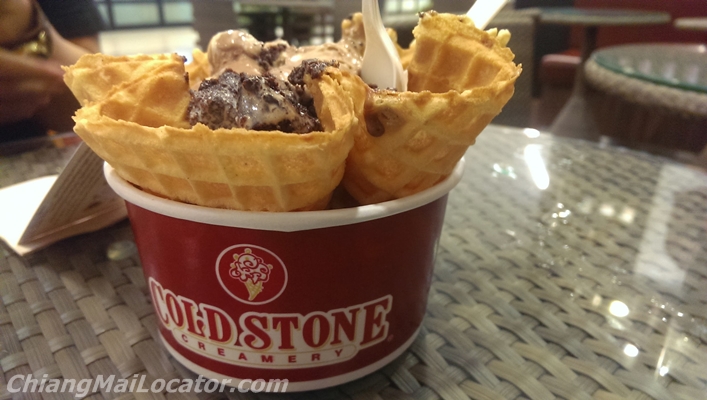 Map
Cold Stone Creamery photos
Other businesses in this area