Lapin Cafe
---
Any changes about this business?
Contact us
.
---
Address

14 Sanphakoi Rd, T. Wat Ket, Muang Chiang Mai 50000, Thailand

Phone

081 530 9815 - 086 672 3129

Website

Coordinates

18.787243, 99.006166
More info
Home made European dishes by chef Pu.
FOOD REVIEW BY MICHAEL
Lapin is the French word for 'rabbit'. Does this restaurant have anything to do with rabbit meat? Well, I didn't see it on the menu, but clearly there is an association with Western food, and that's what Lapin Cafe offers. Some confuse this restaurant to be an Italian restaurant only, but the aspirations of the owner, khun Pu, go beyond just Italian cuisine.
In her previous enterprise, Pasta Cafe in Nimmanhaemin soi 5, the same confusion happened, that people thought Pasta Cafe was an Italian while it actually served international Western food with an emphasis on Italian.
I've known the chef khun Pu for 10 years now and in everything I recognize her hand: the well-designed interior, calm and peaceful with an eye for detail, the attentive staff, the extensive menu, the taste in the dishes and even in the garden and in the toilet (for those interested: the urinal for male is at appropriate level, unlike in many Thai places where it hangs at knee level :( ).
Khun Pu's food is tasteful and well-decorated, to be honest: just a bit too tasteful in my taste, but I feel that's the case for most Western food here in Chiang Mai. There's already enough taste in the potatoes to eat them as a stand-alone, so they can't serve as a counterbalance to the main courses, which are rich in taste too. But that's just my taste preference, I know that many people actually enjoy an abundance of taste.
All dishes are done and served quickly, obviously the spaghetti or linguini has been pre-cooked and can't be al-dente because of that, but the sauces are fine and overall the taste is better than places like Ragu (which if found far too salty) and Casa Diverso, for example.
Overall, not bad and a place to come back too, with reasonable prices and eye for detail. What I liked is that the bank note change from the bill are new, something you also see in the better Japanese restaurants in Chiang Mai.
By the same owner(s): Giotto Pizzeria at Meechok Plaza, with nearly the same menu.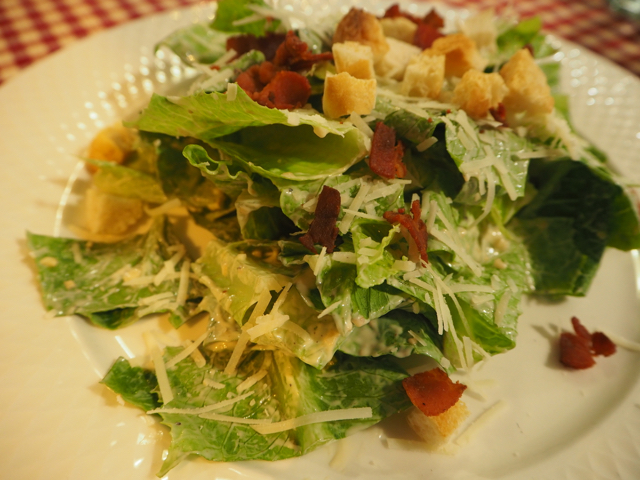 Ceasar salad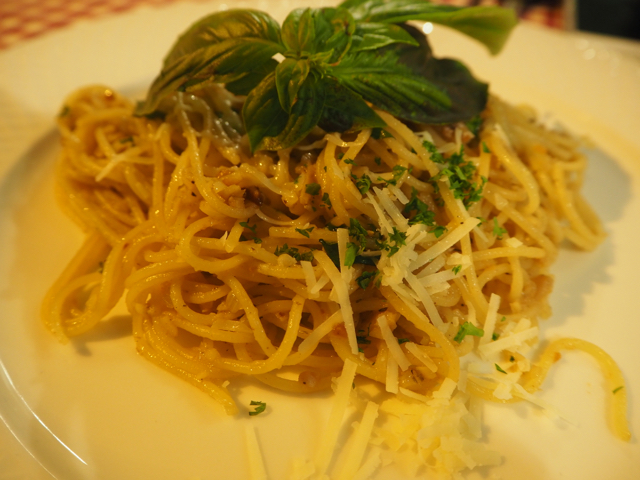 Chilli and salty fish pasta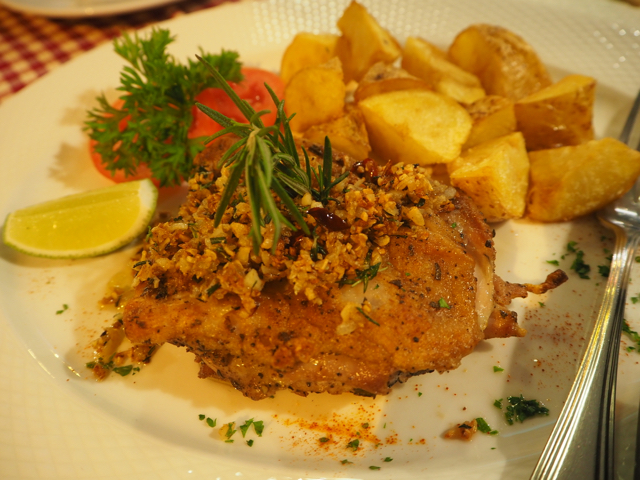 Rosemary oven baked chicken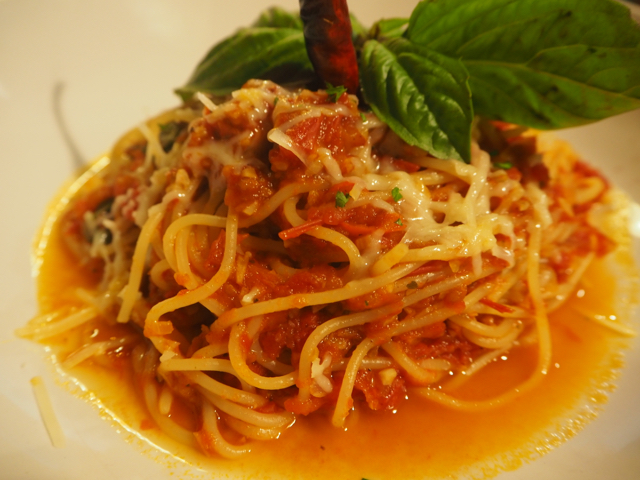 Spaghetti amatriciana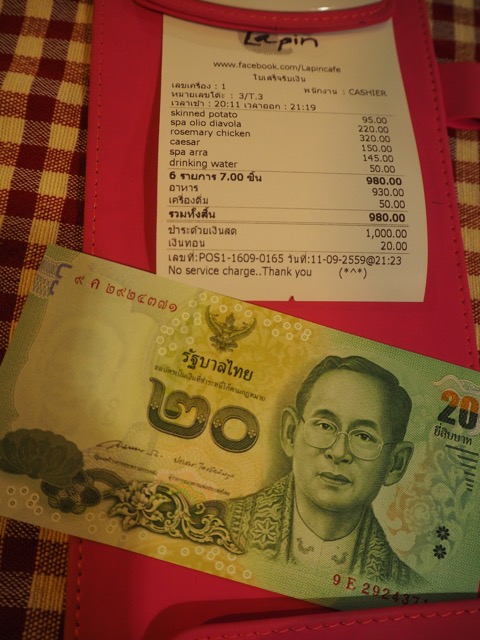 Clean change money
Map
Lapin Cafe photos
Other businesses in this area