Free Bird Cafe
---
Any changes about this business?
Contact us
.
---
Address

Manee Nopparat Road, Si Phum, Mueang Chiang Mai District, Chiang Mai 50300

Phone

081 028 5383

Website

Coordinates

18.7957766, 98.9896661
More info
Vegetarian and healthy food, Thai, Shan and Burmese.
Facebook: www.facebook.com/FreeBirdCafe
FOOD REVIEW BY MICHAEL
Rating: ★★★★☆
Recommended dish: Shan Green Tomato salad
Price indication: not so expensive; average meal about THB 100 / person
Open: every day except Sunday
Free Bird Cafe is a little cafe situated at the north part of the moat. Not only a nice little place to eat, have a Shan salad or a desert, it's also a second hand charity shop. Proceeds go to the Thai Freedom House, a charity foundation established in the same premises that supports Burmese refugees and minority groups.
The vegetarian meals are pretty good here, nice crispy and interesting salads, smoothies and a peace-on-earth atmosphere that attracts the hippies and well-doers of Chiang Mai. Food is made with love and clothes were pre-loved, if you know what that means.
If you're not too much into hippie-stuff, don't bother, you can also just enjoy your coffee or some new dishes you can't find in many places in Chiang Mai.
Freedom at Freedom Cafe has a little cost: a downside of the location is that you can get quite a bit of dust from the moat if you sit too close to the road here.
A great place for fresh salads if you're tired of sweet Thai papaya salad with too much additives, and you just want a healthy salad that feels more natural.
A must if you travel through Chiang Mai!
More on Thai Freedom House: www.thaifreedomhouse.org.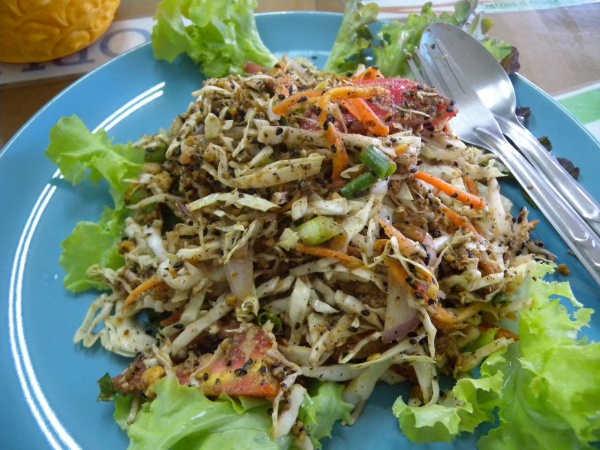 Shan papaya salad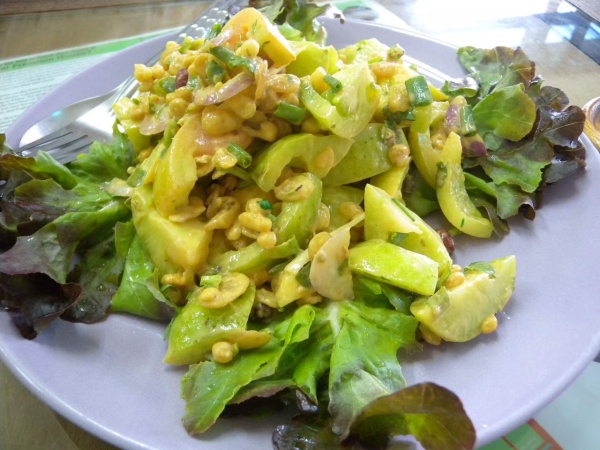 Signature dish: Shan green tomato salad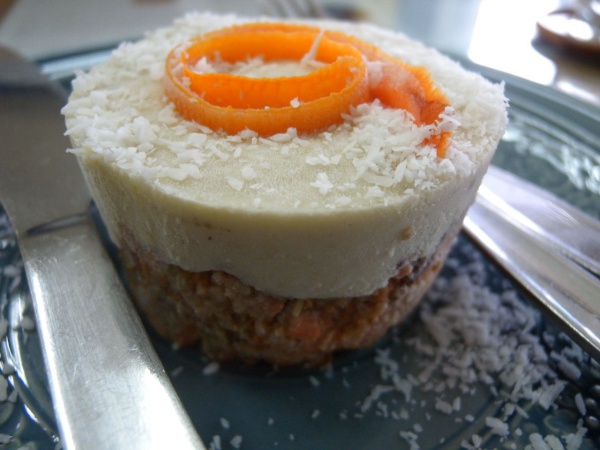 Nut dessert
Map
Free Bird Cafe photos
Other businesses in this area