Address

1, 21-22 Viengbua Road (ถนน เวียงบัว), Tambon Chang Phueak, Mueang Chiang Mai District Chiang Mai, Thailand 50300

Phone

082 208 8292

Website

Line Id

adamsappleclub

Coordinates

18.80537003198919, 98.98429155092974
More info
Our recommendation for an unforgettable evening after dinner in Chiang Mai is the spectacular Show at Adam's Apple Club, a very special nighttime attraction. The atmosphere is modern and very cozy, the comfortable sofas offer you a private and pleasant stay and the friendly staff make you feel at home. Every employee at the Adams Apple Club takes great care of each and every guest and fulfills your every wish. Witnessing a spectacular show in Chiang Mai, Adams Apple Club is the most popular, hottest and trendiest show bar in Chiang Mai, offering spectacular live performances every evening from 9pm to midnight. Location: 1/21-22 Soi Viangbua Changpuak, Chiang Mai 50300 Located on Viang Bua Road in Chang Phueak District, north of Chiang Mai city. Enter the alley to the left of Chang Phueak Road. This nighttime attraction is located near Thanin Market. This late-night venue is a fun-loving nightclub that attracts a mixed crowd of straight and gay patrons. LGBT visitors welcomed! An absolute must if you're heading to the north of the country on your trip through Thailand.
Email: contact@adamsappleclub.com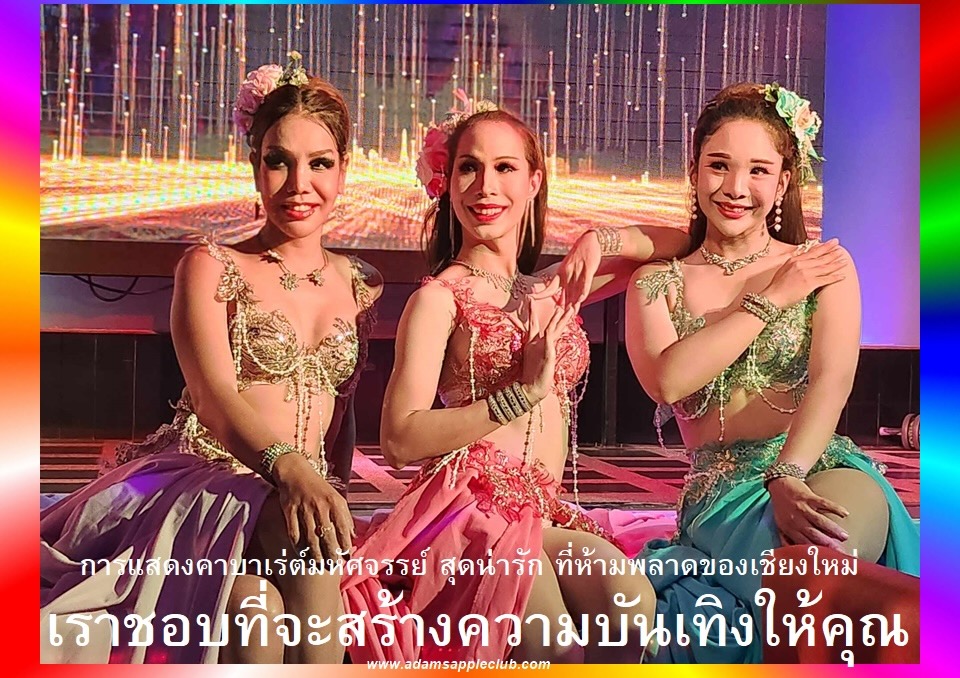 Review by Kim:
Good place. Nice young boys, much younger than in the Circle bar. The way it works here is you go through the bar or the server. You pick the guy you like and the server gets them for you. Its like 300-400 baht for them to sit with you and drink whisky but they don't speak English. To take one home is also arranged thru the club.
Map
Adam's Apple Club photos
Other businesses in this area