Aum Vegetarian Restaurant
---
Any changes about this business?
Contact us
.
---
Address

soi off Suriyawong Alley

Phone

(66) 053-278-315

Coordinates

18.778436, 98.988046
More info
AUM is a vegetarian and vegan restaurant just off Chiang Mai Gate (previously at Taphae Gate). Vegetarian food but inspired in Thai, Chinese and Japanese style.
FOOD REVIEW BY MICHAEL (2016)
Cuisine: vegetarian, health foods
Rating: ★★★☆☆
Recommended dishes: fresh spring rolls, vegetarian rolls and sushi
Price indication: reasonable prices but for a vegetarian you can get cheaper; average meal about THB 200-300
Open: every day 10:30am-8:30pm, which is long for a vegetarian in Chiang Mai because most vegetarians close end of the afternoon
Aum is clearly one of Chiang Mai's long established vegetarian restaurants. Probably because of its central location, it's popular with tourists and you don't notice the few long-term residents that frequent this place.
The food is quite decent for a vegetarian: the menu is large and has Japanese (sushi, maki), Indian (lassi) and Chinese elements (dumplings) in it. The taste is not bad and it's not spoilt by MSG or too much salt. The service is good, there are about 2-3 waitresses, although at times waiting times can be long. Some of the vegetables here may be organic, but then you never know for sure in Chiang Mai where most restaurants get their vegetables from the big market near the US Consulate.
The bill might end up higher than expected because the dishes quickly add up and aren't extremely large. Brown rice is 20 baht per plate, so that's a bit expensive. The brown rice here, by the way, is a mixture of white and purple rice.
The biggest downside of this place, if you're sensitive to it, is its atmosphere: it may feel a bit dark and shady and the interior design hasn't been changed for 20 years. It's located right at Taphae gate where all the traffic passes and when the door isn't closed you'll get a decent portion of the fumes too. There is an upstairs where you can lounge and there is something like a library with regular and new age books to chill out.
Overall, the food isn't bad, it's mainly the atmosphere that makes you feel a little down at a busy location, so perhaps that's why the health-conscious of Chiang Mai hang out in other places with lush gardens and away from the traffic.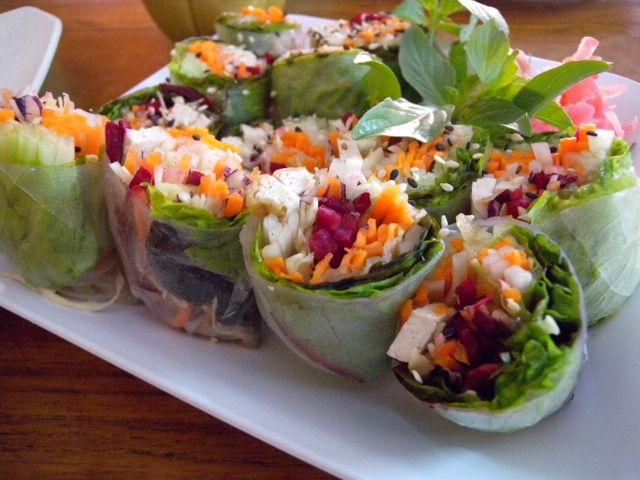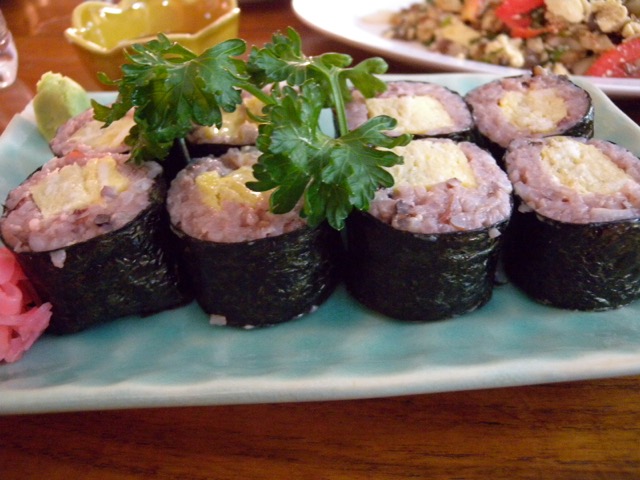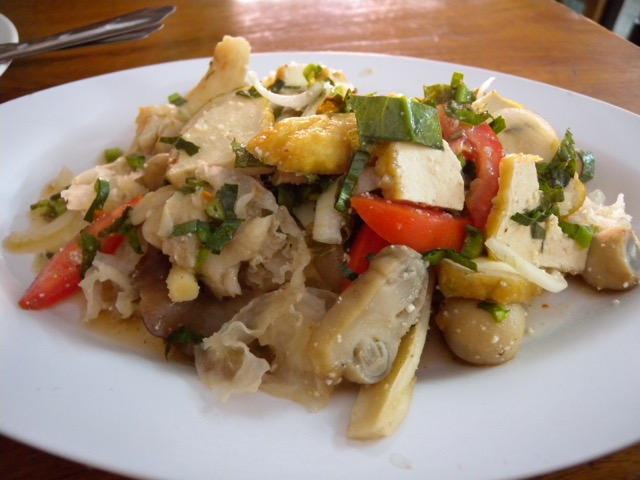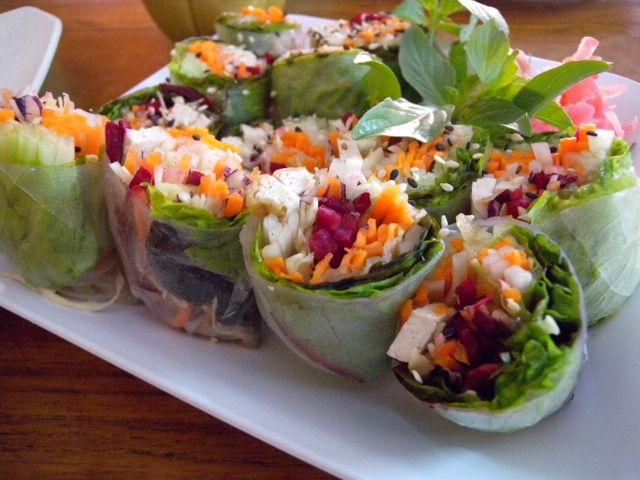 Map
Aum Vegetarian Restaurant photos
Other businesses in this area