El Patio Wine & Pintxos
---
Any changes about this business?
Contact us
.
---
Address

28 Nimmanhaemin Soi 11, T. Suthep, Muang, Chiang Mai, Thailand 50200

Phone

053 223 924 - 089 7009552, 0820386603

Website

Coordinates

18.7968547, 98.9685822
More info
El Patio Pintxo's & Wine Bar (เอลพาติโอ พินโช แอนด์ ไวน์บาร์) Wine Bar, Tapas Bar & Restaurant. Open: Mon: 5:00 pm - 1:00 am Wed - Sun: 5:00 pm - 1:00 am Closed on Tuesday
FB: https://www.facebook.com/El.Patio.CM Email: contact@elpatiochiangmai.com
FOOD REVIEW BY MICHAEL (2014)
EL PATIO
Fancy pintxo bar with lots of wine
Cuisine: Spanish 'tapas' and wine
Rating: ★★★★☆
Recommended dishes: all kinds of tapas, gratin
Price indication: reasonable, average meal 300 baht up (excluding wines)
Location: Nimmanhaemin soi 11, just in the middle of the soi around the corner from the Beer Republic.
Open: every day from 5pm till late, closed on Tue
El Patio is a nice little place hidden in lovely Nimman located in a narrow deep building allowing for a semi-outside and this gives it kind of the feeling of a patio. It's a great place to chill out with a good glass of wine and a snack. They call the snack here 'pintxo', which is Basque language for tapas. Some are of very nice taste, try for example the gratin with a delicious topping. Most other small pintxos are also nice, so this is an ideal place for wine and snacks. Try some!
El Patio is one of the few real Spanish restaurants that Chiang Mai features. It's owned by a Spanish guy and run by a Spanish chef, who's walking around and checking on things. Clearly, the place is very well managed, the staff are also very attentive, kind and well-trained.
The food consists mainly of tapas, small dishes with various stuff and ingredients, typically Spanish style. Because the kitchen originates from San Sebastian, the tapas are called pintxo (Basque language), but most people will know the little snacks as tapas.
Overall, the food is quite okay, some dishes are even quite nice. Personally, I usually find most tapas places over-abundant in taste, because every little bite has so much taste you can easily eat it with rice or something else plain. The patatas braves for example, hardly dilute the taste because they are a dish in itself, a bit salty and tasty.
If you fancy this kind of food, it's a good place though, for me I have to order some plain side dishes to balance things off.
The pasta I had was pretty okay, the chicken fine, the salad average and initially draining in dressing for too long, the patatas bravas nice but very tasty, and the gratin was definitely the best.
I'm not that much of a wine taster but if you are, you'll be at the right spot here. There is a large selection of wines, and the owner does know how to treat them.
The atmosphere is a bit dark, as the lights are too yellow, so you can't really read a book if you're by yourself, but it's a pleasant small place with a little semi-outside (where people tend to smoke), and it has a fairly pleasant atmosphere.
Interestingly, for people who have stayed in Chiang Mai long enough, there used to be a very good Spanish Tapas place right around the corner (Su Casa; nowadays Beer Republic), which unfortunately disappeared. At least with El Patio, we get back some of that Spanish flavor.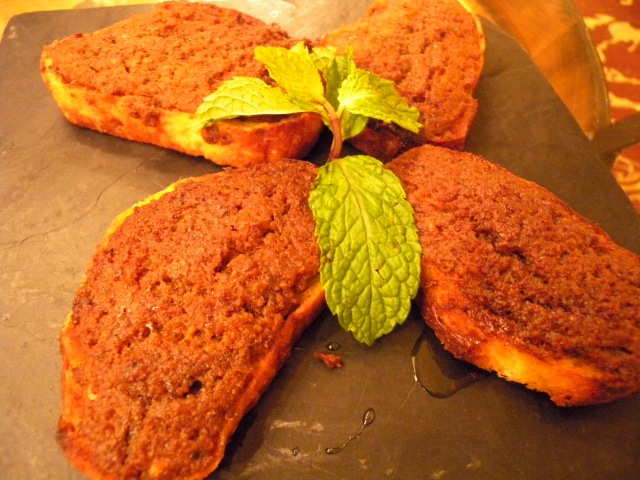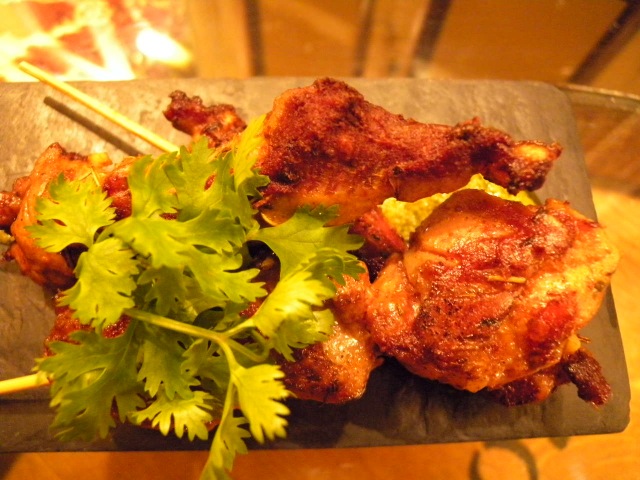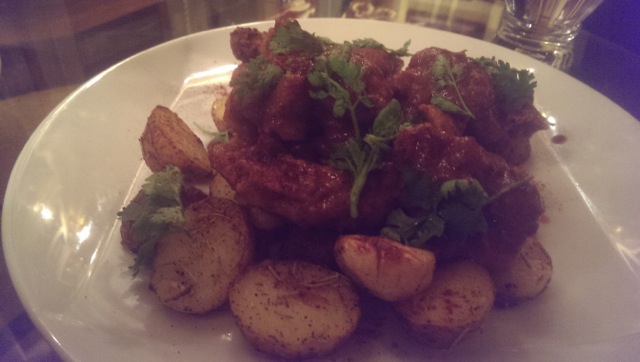 Tender young baby lamb (less than 2 weeks old, hasn't eaten grass, is that something we would need to wish for?

)
Map
El Patio Wine & Pintxos photos
Other businesses in this area