While in Chiang Mai, both female travellers and long term residents should not miss the experience of having Yoni massage.
WHAT IS YONI MASSAGE
Yoni massage is the massage of the female genitals, the vagina. "Yoni" is the Sanskrit word for vagina and can also be translated as 'sacred space'. Indeed it is the sacred space of a woman.
The word Yoni Massage stems from Tantric Yoga practices, but there are other forms of vaginal massage, for example in Thailand there is the ancient karsai genital massage (both for men and women). Also, in Chinese Taoist tradition there are techniques of massaging the female genitalia. 
But each of these have different techniques and somewhat different purposes.
Thai Karsai massage is mostly focused on clearing physical blockages. There is not much attention for emotional or spiritual issues. Taoist practise can be very advanced and is mostly focused on maintaining good health, longevity and achieving very specific purposes (like stopping menstruation, even).
Yoni massage as described here is mostly dealing with emotional and perhaps spiritual aspects, while it's gateway is pleasure.
Read more about different female genitalia massages below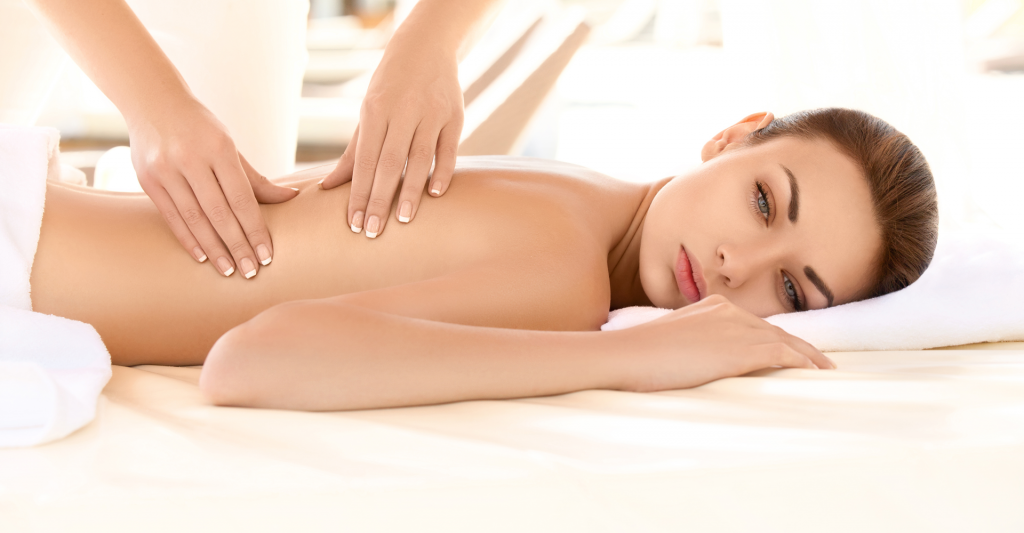 Yoni massage is a treat you can give yourself
WHY TRY YONI MASSAGE?
There can be various reasons to try Yoni massage, and most aren't wrong, it just depends on you.
1. PLEASURE
The main reason to go for Yoni massage is simple: you just want to have an experience of deep pleasure and sensuality. This is, in our view, the best motivation to try Yoni massage, because it is Pleasure that leads you to all other purposes.
Some people women ask us if we can guarantee an orgasm because they have trouble getting one, others are in search of deeper spiritual experiences or seek a multi-orgasmic experience, and yet others have emotional or physical blockages that prevents them from a full-blown orgasm. All these goals are okay, but none of them can be achieved without Pleasure. Pleasure is the gateway and it is the guide towards more.
There are some practitioners or self-proclaimed experts out there who will guarantee you an orgasm, a multi-orgasmic experience or the solving of all your relationship problems.
But orgasm is not necessarily the goal of the whole endeavour, it is a gift if it happens and it's perfectly okay if it doesn't happen. The worst thing is to go into a session with the pre-determined goal of 'I must have an orgasm this time'. It will block all your freedom of energy and experience.
Everything that happens during a Yoni session is okay, it is allowed to be there, it is cherished both by the client and by the practitioner. Perhaps a feeling emerges from a distant past, perhaps you cry in the arms of the therapist because your boyfriend cheated on you, or perhaps you have a series of orgasms that just makes you wonderfully energised. All is good.
It depends on your own individual stage in life where you are and what you go through. Don't let other tell you what you have to experience.
So a main quality in the therapist that you seek is that he/she is full of attention and attuned to you and that you feel safe during the process.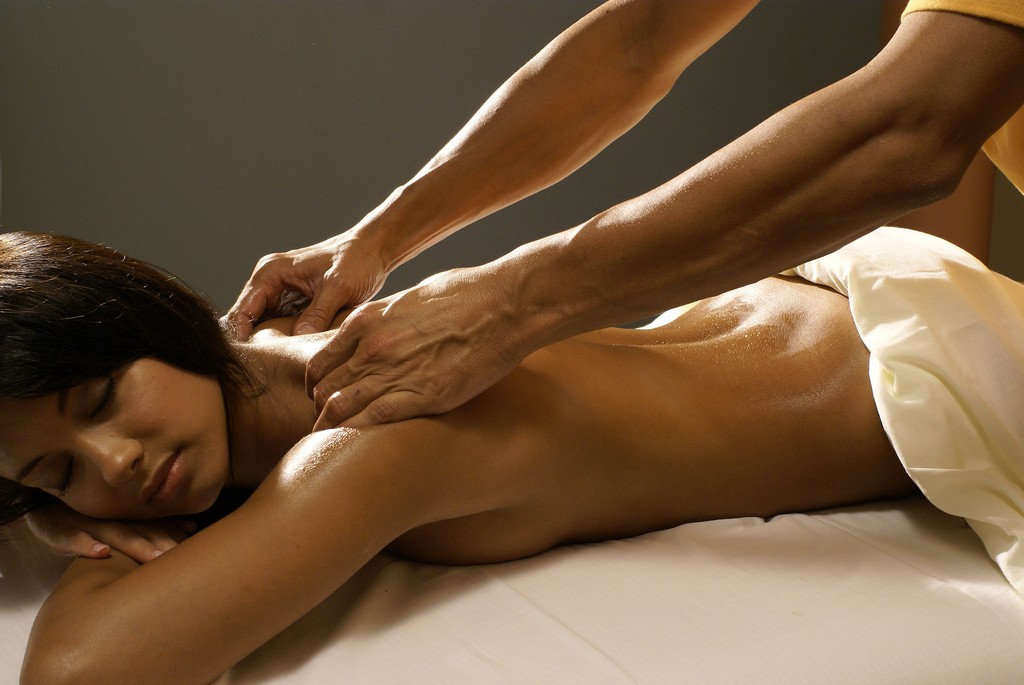 2. IT'S DIFFICULT FOR YOU TO HAVE AN ORGASM
Many women experience difficulties in experiencing an orgasm. This can be for a multitude of reasons. Perhaps your current partner doesn't take the time to please you, or doesn't please you in ways she wants. Perhaps there are emotional blockages from the past. Or perhaps your physiology is just such, that it's harder to get an orgasm. Some women climax very fast and are not able to get a 2nd orgasm during the same session. Others take more time to gain steam and then reach a full-blown orgasm, and for yet others it may take more than average sex. Every woman is different and there is not one magic approach, one key that fits all.
Trying Yoni massage can be a good way to approach it from a different angle: there are no emotional strings attached to your therapist and he/she may use different techniques than your partner.
As said before, we do not guarantee that you will have an orgasm (although most of our clients do), because it should not be the main purpose. The main purpose should be that you are led by pleasure first.
3. A FUN EXPERIENCE
A number of our clients just want to try Yoni as a fun experience on their holiday. That's perfectly fine and healthy, in fact it's very healthy because the pleasure element is more free to play out than when you are very focused on obtaining a fixed result.
It can also be fun to experience Yoni simultaneously with your female friend in a separate room. We do not recommend having Yoni massage by our therapist with your partner in the same room.
4. BECAUSE YOUR PARTNER WANTS IT
Finally, this is a totally wrong reason to try Yoni massage and we do not accept any clients with this motivation. The desire to try Yoni massage should entirely come from you, as a free woman, and not from your partner.
We are often asked by men about Yoni massage for their partner, the answer is always no. The desire and communication should come entirely from you and not from your boyfriend or husband, even if you're shy or have some issues or your sex is not satisfying as a couple. To undergo a Yoni massage without your own full desire just to please your boyfriend creates a totally wrong setting and we do not cooperate in that.
5. HAPPY ENDING MASSAGE AS PART OF A COUPLE MASSAGE
Some couples like to enjoy a sensual massage together in the same room. This is perfectly fine and we recommend a happy ending massage together by 2 therapists.
For a real Yoni massage, we do not recommend to have that together with your partner in the same room. This is because there will be 4 people in the room and the group energy can become dominant rather than your individual process and state of being.
IS IT SAFE?
We understand more than any other massage therapists that safety and trust are your first concern when entrusting your (emotional) self and your most private areas to a person you don't know. That's why we only work with therapists of the highest level of integrity.
Integrity means the therapist always puts your well-being and your needs first. We do not work with sleezy self-proclaimed Yoni experts, some of whom even advertise with fake licenses.
Nothing during the Yoni massage happens against your will. Although for the purpose of the massage it is best that you relax and surrender yourself to sensations that you may feel, you are still in control during any moment of the session.
The most important qualities of our therapists are integrity and dedication to the customer to give you selfless pleasure in an environment of respect and trust, while using skills and patience in the process that you are in. We do not select our therapists first and foremost on looks or age, but we understand it can be a factor to some customers.
You can enjoy Yoni massage at one of our affiliated shops in prime areas in town, with new, clean and private rooms. Or you can enjoy the session in the comfort of your own hotel room.
You can choose the therapist. We have several therapists available, both female and male. Please do realise that therapists have different skill level when it comes to techniques (and different consciousness level when it comes to the spiritual side of the massage).
WHY HAVE YONI MASSAGE IN CHIANG MAI?
Thailand has a rich tradition and a wide application of massage practices. Historically, there has been a great tolerance of all kinds of massage styles, although in recent times there have been several Puritan clamp downs.
Karsai massage, for example, is an ancient Thai massage style almost indigenous to Thailand that is exclusively focused on clearing blockages in the pelvic area, both for men and for women. Authorities would like to clamp down on it with regulations, but it's so widespread that they can't.
Chiang Mai is a great place to experience different styles of massage, because there are so many massage schools and massage businesses that offer treatments at very affordable rates.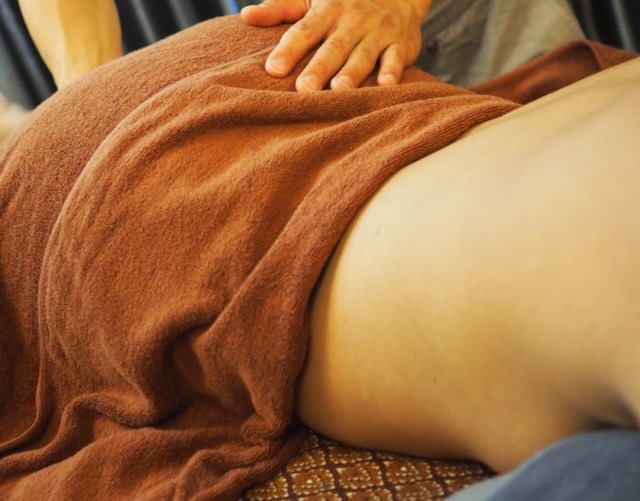 HOW TO PREPARE FOR YONI & WHAT TO EXPECT
There isn't much to prepare for a Yoni massage, just don't eat a heavy meal shortly before the session. Some women prefer to shave excess of pubic hair, it may be more comfortable but it's not a necessity.
The treatment starts with a general oil massage, and then slowly center more around the genital area. The best is to go into it with an open mind, to relax, and to express yourself openly to the therapist for example by allowing sighing out of sheer pleasure. This way, the therapist can assist you best in your journey to more pleasure. You may also ask and guide the therapist to massage more a certain spots that you like.
Finally, it is most important that you keep breathing. You can breath with the therapist as he tries to tune into you. Deep and full breathing will allow you to get in touch with any emotion that may arise. Holding back, cramping, short and shallow breathing, stiffening and so on will suppress whatever feeling wants to occur. There may be short and explosive orgasms that way but perhaps without the full embrace of everything it has to offer.
PRICES
Yoni massage by male therapist 1.5 hr THB 3000 (in-house or outcall)
Happy ending massage by female therapist 1 hr THB 1200-1300, 1.5 hr THB 1400-1500 (depending on affiliate shop)
QUESTIONS & HOW TO BOOK?
If you feel interested in Yoni massage, please contact us here:
LINE ID: senzdiva and aat.cnx (2 separate ID's)
WeChat: all-time-high
Please note that we only accept bookings and communication from female clients, not from their partners. It's best to book on the day that you wish the have the treatment, as availability of male staff is confirmed only in the morning.
LOCATION & FACILITIES
You can either book Yoni massage in your hotel room or enjoy it in a new, clean and private room in one of our affiliate shops.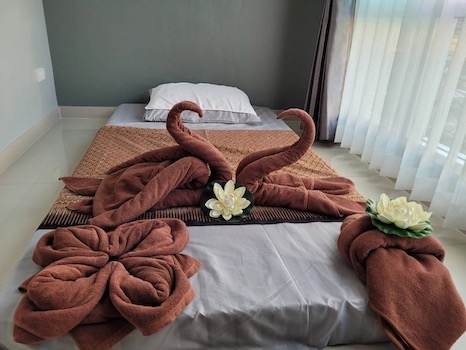 There are various ways to enjoy a genital massage for female, they have different focus, techniques and therapists.
I. YONI MASSAGE
This web page is mostly about Yoni massage. Yoni massage focuses more on the emotional (and sometimes spiritual) aspects of the female genitalia. In order to conduct proper Yoni massage, the massage therapist must have skills, integrity and an understanding about what he/she is doing. This requires a certain mindset you usually don't find with Thai therapists. Even if a Thai therapist has good handskills, without understanding and mindset the massage will become plain, a Happy Ending massage in the same way as men enjoy it at various places all over town. There is nothing wrong with that, it's just what it is.
In addition, for Yoni massage, we recommend a male therapist. This is because from an energetic viewpoint, the potential is just larger when two energies are more apart. Most Tantric schools will confirm this, although nowadays there are some who argue that the male and female energies in a gay or lesbian couple are enough antipoles for each other to make things happen.
You can of course enjoy a Yoni massage by a female therapist but we do not know anybody in Thailand with the skills, understanding and mindset to give a good Yoni massage.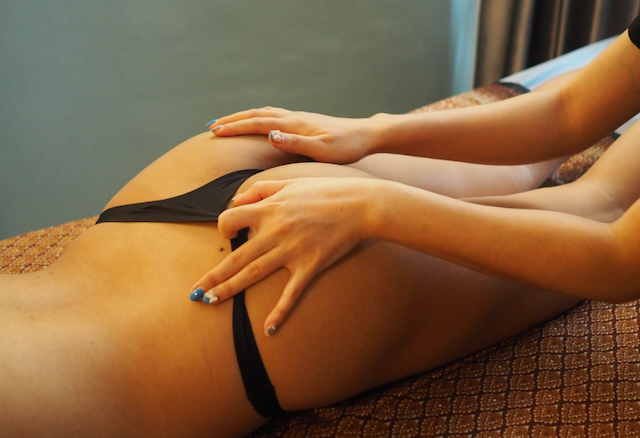 II. HAPPY ENDING MASSAGE
So if you're just in for the fun and want to have a female therapist, you can book a session that is basically a happy ending massage. Several of our affiliate shops offer such, some name the package Peach to distinguish it from a proper Yoni massage by a male therapist.
Since the word Yoni massage has of course been inflated and abused all over the internet, usually that's also being advertised as Yoni massage.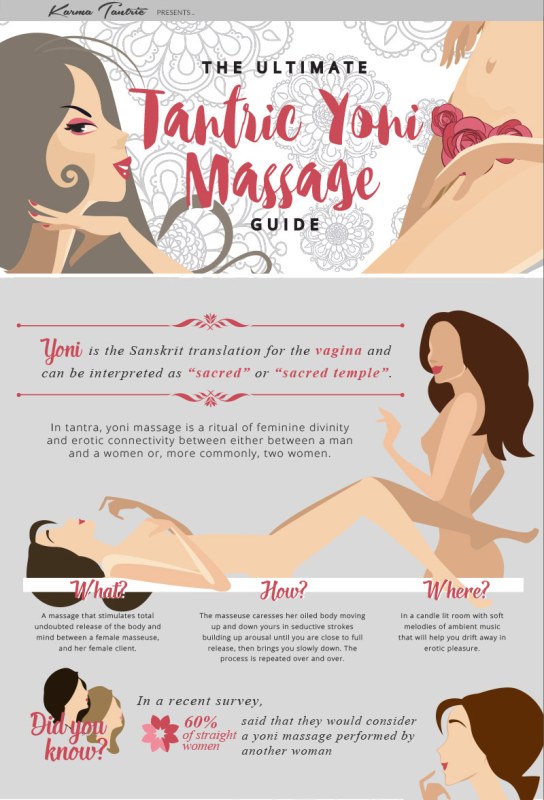 III. KARSAI MASSAGE
Karsai massage is purely physically oriented on removing blockages in the genital area, it can be applied to female as well as male. There are no Karsai therapists who are trained to deal with emotional or spiritual issues.
Karsai is not a sensual massage nor is it focused on pleasure, it is purely therapeutical, although some women may find it pleasant to some extent. This is a massage for genital health, it can alleviate issues and sometimes cure with repeated sessions.
Common issues for women that may be alleviated by Karsai are: a sinking of ovaries, insensitivity, menstruation pain, lack of blood flow and so on. These issues can affect both sex life and general health. The massage uses purely physical techniques and is focused on massaging and clearing blockages or maintaining genital health.
Karsai massage starts with a gentle general oil massage. The therapist then moves over to the belly area, where a lot of organs are connected to the genitals. The genital part of the massage is mostly technical and therapeutical, aiming to release blockages and make all parts smooth.
If you want to try Karsai massage for women, it's best to have it with a properly trained massage therapist.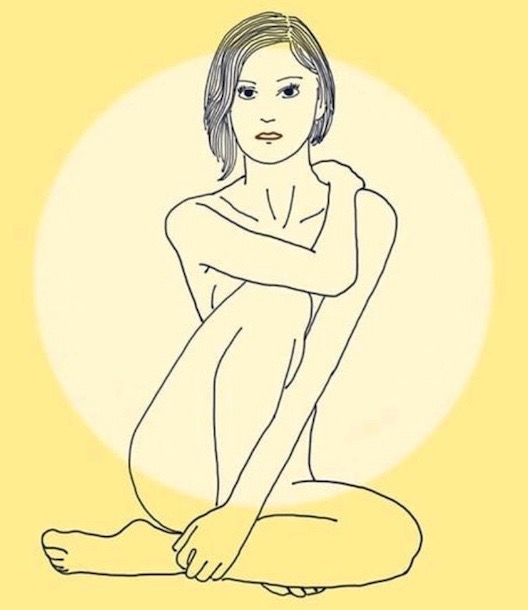 FAQ
I would like to make a booking for my girlfriend / wife
Sorry, we only accept bookings and questions directly from the client. Not from boyfriends, husbands or agents. The desire to have Yoni massage and communication should come from her, even or especially if she is shy or has any problems.
Can my boyfriend / husband join me in the room?
You can enjoy a happy ending massage in a Couples Massage package by 2 female therapists. Our male therapists do not perform Yoni massage in a room with more people.
I'm interested, but I would like to have a female therapist
Please enjoy a happy ending massage with a female therapist in our of our affiliated shops.
Can you guarantee orgasm?
We do not guarantee orgasm but most clients to experience one or more orgasms. It is, however, not the explicit goal of the session.
I have difficulty to experience orgasm or sexual pleasure
This is a very good motivation to try Yoni massage. We will do our best to help you. For that, it is important that you share with us your issues and individual needs.
Do you have young, handsome masseurs?
Our team focuses on skills, experience, professionalism and integrity above looks. If looks or additional services are more important to you, you may consider visiting one of Chiang Mai's gay venues where young boys are usually straight and for hire.
If you make a double booking, for you and your friend, we will call both therapists to the shop and you can choose amongst each other.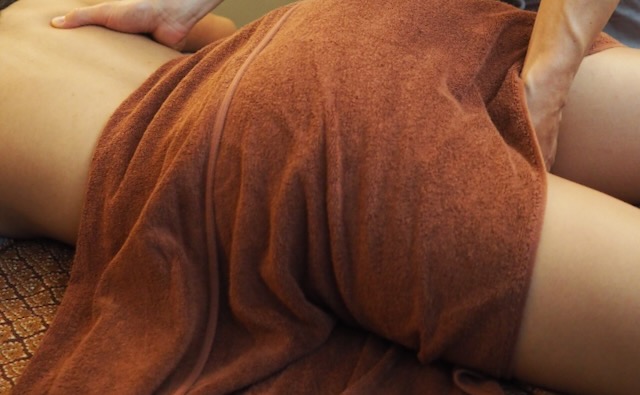 Are there any other services besides massage?
We only offer Yoni massage and sexual services are stricly forbidden at any of our affiliated shops. We do not know or interfere in what happens in your hotel room.
Can I get a discount?
In some situations, a discount is possible, for example for students or if there is a 'click' between therapist and client in which case the session can happen more on a human-to-human basis instead of on a renumeration base. Anyway, please note that our Yoni therapists are not full-time employed in a shop but are doing this with a giving mindset.
Only in Chiang Mai? Can you recommend any Yoni therapist elsewhere in Thailand?
We cannot vouch for other therapists. In a world without too many covid restrictions, in some cases our therapists may travel to other locations.
---
Note from website: Unfortunately, the word 'Yoni' is often misused. For example, Karsai teachers print 'Certificates of Participation - Yoni Massage'' for their students, while this is a plain Karsai massage and not Yoni, but even the teachers do not know the difference. There are also those who advertise with certificates that are most likely fake, at least impossible to verify. And even shops with continuous bad business ethics such as Aloha Massage also try to sell Yoni massage, without actually understanding what it is. We recommend to stay far away from such businesses.