Highly recommended by massage lovers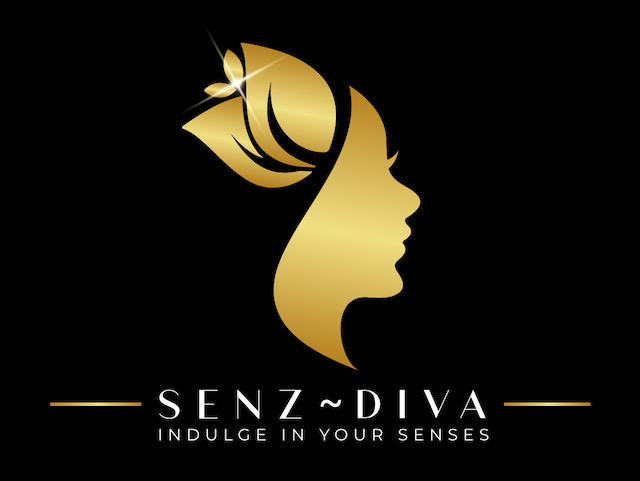 Senz~ Diva Massage is a must-try sensual massage massage shop in the heart of the trendy Nimman area of Chiang Mai. It offers a wonderful selection of unique massage services away and beyond the standard oil, Thai and foot massage.
Central in this massage shop's mission is to let you enjoy your senses and being sensual, hence the word 'Senz~' in the name. The other part of the name - Diva - perhaps refers to the owner who is kind of a Diva in Nimman.
If you're a massage lover, whether in Chiang Mai for a short holiday or a long term resident, a visit to Senz~ Diva should be on the top of your bucket list of not-to-miss experiences.
ร้าน เซ็นซ์~ ดีว่า นวดเพื่อสุขภาพ (มาสซาส / นวด) เชียงใหม่
---
WHAT MAKES SENZ~ DIVA UNIQUE IN CHIANG MAI
Senz~ Diva offers a wonderful combination of things that make it one of the most popular massage shops for customers who know what they want.
To start, there is much more emphasize here on skills, both general massage skills as well as sensual massage skills, than in the average happy ending massage parlour. The business trains, corrects and invests in courses for its staff every single month. This means that your massage experience with most girls will have nice balance of a real massage and a tantalizing touch, not just a HJ in the end.
One of Senz~ Diva's strong and unique points is that it also offers services to female customers and couples and it is probably correct to say that Senz~ Diva is the leader in Chiang Mai in providing sensual massage for these groups of customers.
Women can simply enjoy a nice, thorough massage that includes sensuality in a safe and clean environment by professional and trustworthy therapists. There is no need to feel awkward walking into a sleezy body-to-body massage parlour and be looked upon as if you're asking something unusual. In Senz~ Diva, women are treated with respect and integrity and you can feel safe and comfortable knowing that you're not the first and only one to have enjoyed these services.
Couples can enjoy a sensual massage either in separate rooms or in the Couples Room, where you can share each other's ecstacy. There is no need to be dishonest to your partner and sneak out of your hotel room under the false premises of having a coffee with a distant friend, you can discuss everything openly with your partner as an experience that you both want to share.
What further stands out from customer reviews is how clean the premises are and how nice the therapists are. And all of that reachable within walking distance from your hotel in Nimmanhaemin area.
Besides this:
there is always a good selection of charming and skilled masseuses
you can choose the girl of your liking, but if you don't choose, the shop will go by queue
all rooms are completely private with air-conditioning and have been refurbished in a modern and stylish way
there is a dedicated Scrub Room for spa packages
the shop looks normal from outside, nothing dodgy or sleezy, so nobody looks at you when you're going in
the menu is innovative and offers options both for pleasure and for healing
the shop also provides outcall services
Altogether, it's definitely not an overstatement to say that Senz~ Diva offers you a great combination of things that no sensual massage lover should miss out on. Try it!
---
SENZ~ DIVA IS ABOUT PLEASING THE SENSES
---
MENU
Senz~ Diva Massage offers an innovative and unique menu of massage services: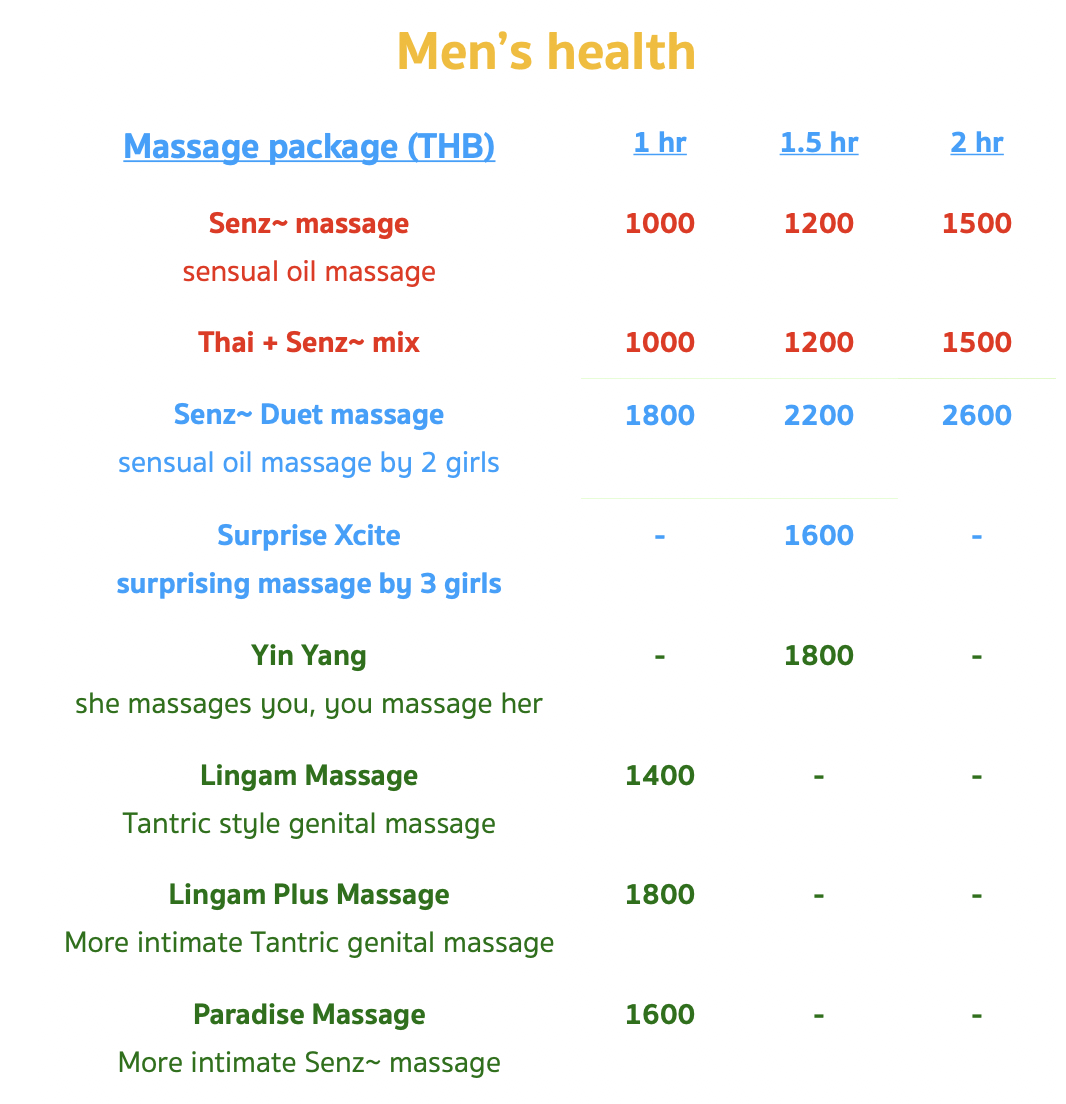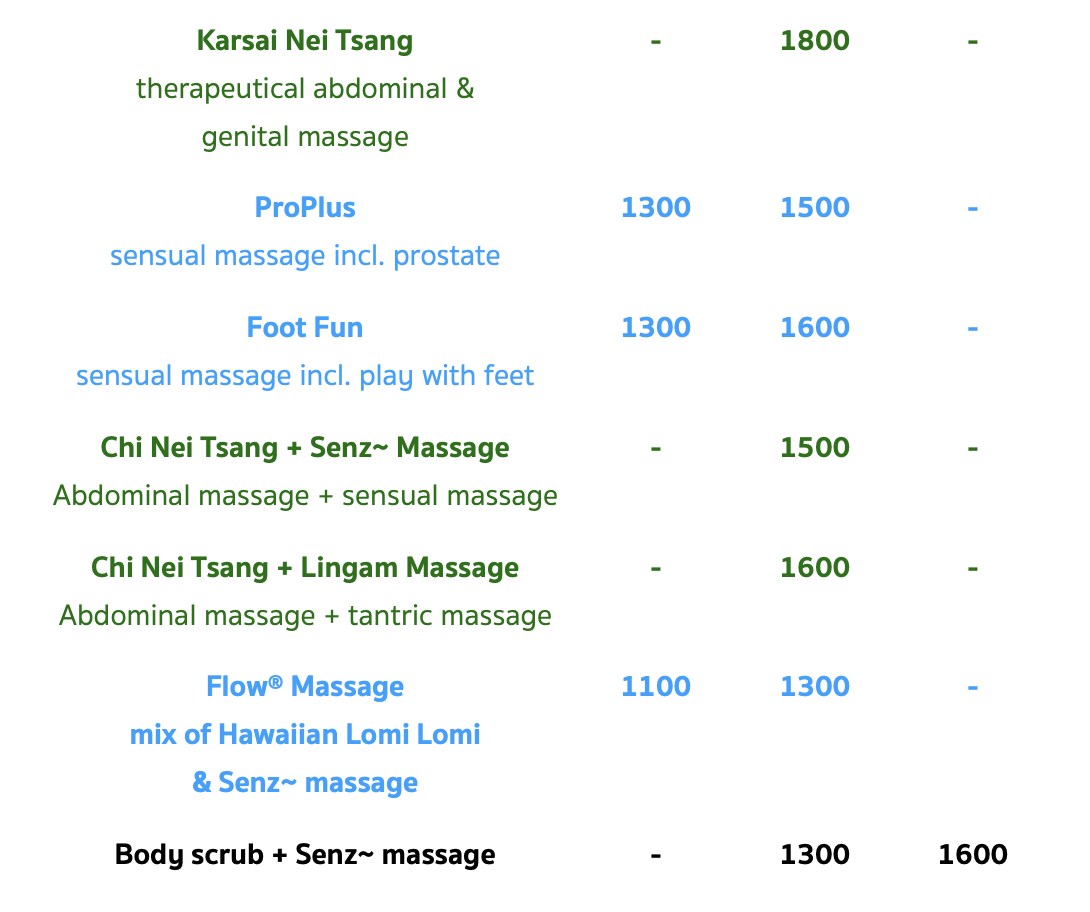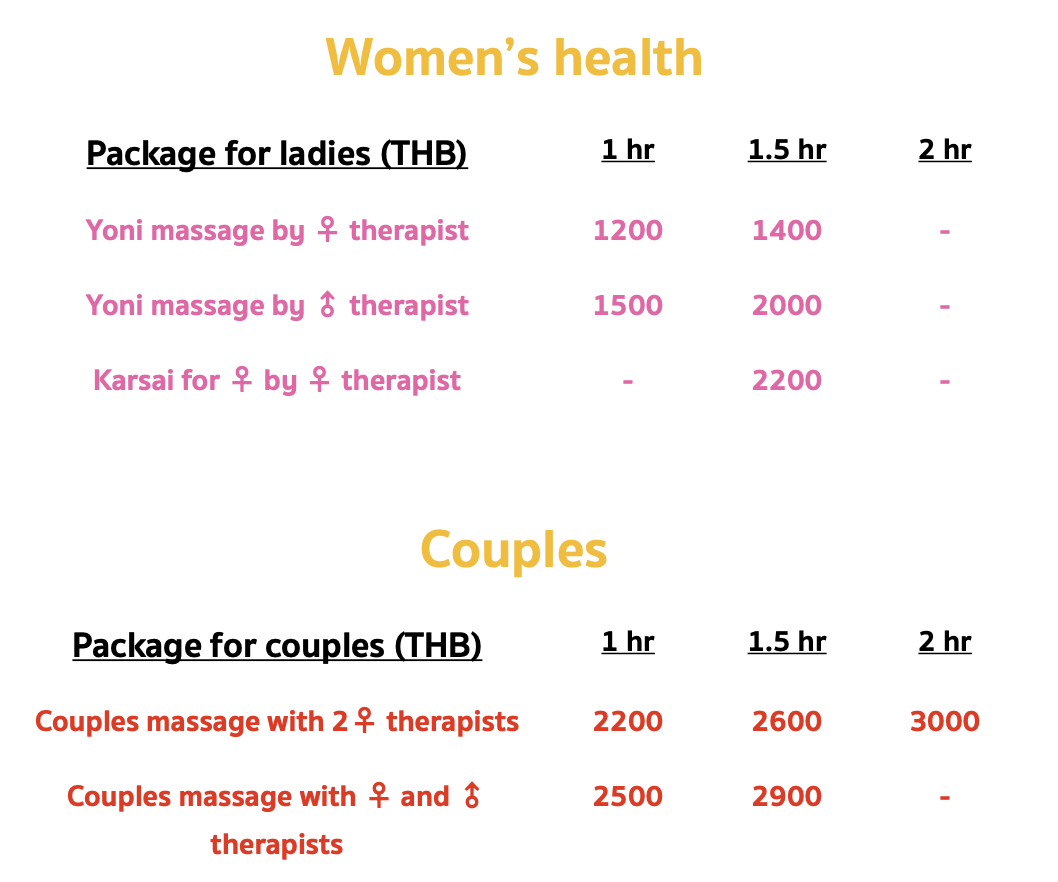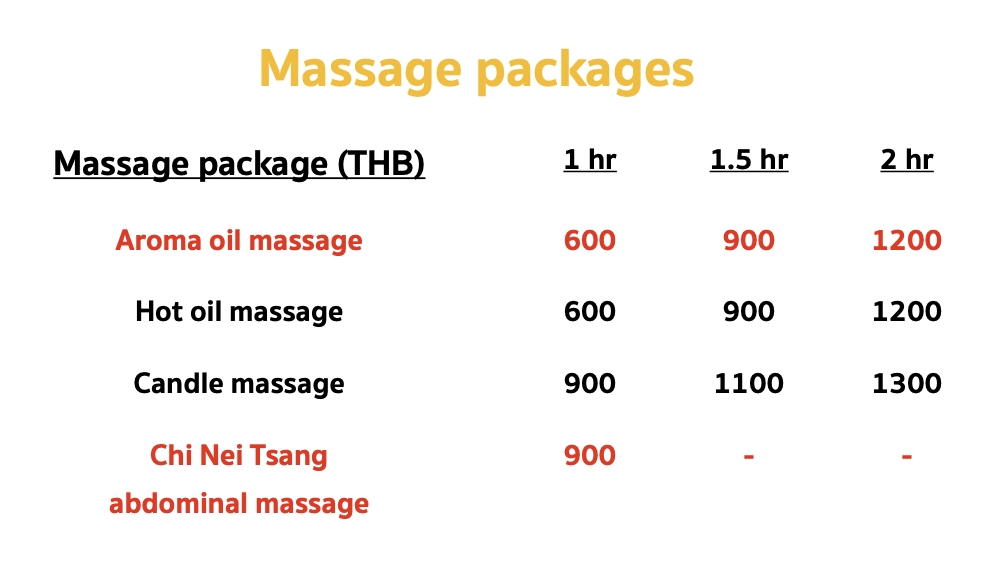 SENZ~ MASSAGE is a sensual oil massage journey that always ends happily. No need for the usual annoying negotiation, just relax and let the hands of the masseuse bring you to Bliss.
THAI + SENZ~ MIX a mix of Thai and oil massage seamlessly blending with sensual touch.
SENZ~ DUET MASSAGE is a Senz~ Massage carried out by two girls. You can either choose the girls or they will be assigned to you by queue. It is a special experience to feel when the hands of the girls manage to work in symphony and nothing is more pampering for a man than to be in the four hands of 2 beautiful ladies bringing you to higher levels of ecstasy.
SURPRISE XCITE - a sequence of three masseuses each giving you a sensual massage for 30min, leading up to a total session of 1.5 hour. The idea is for you to wear an eye cover so that you can focus more on skills and sensations. Each girl will have her own style.
YIN YANG - If you desire the session to be more interactive than passively laying down and relaxing, Yin Yang is a suitable package where you and the masseuse take turns to massage each other! Normally, the masseuse will start to give you a 45min Senz~ Massage and then you reverse roles, but you can vary it according to your likes. Yin Yang can give more feeling of interacdtion, exchange of energy and fun in a giving-and-receiving manner.
Please note that this is not a body-to-body massage and that the girl does not take her shorts off. You may alter the timing, sequence of turns and options in mutual consent. For gentlemen only!
FLOW® MASSAGE - FLOW® massage is a mix of Lomi Lomi massage and Senz® massage. Lomi Lomi massage is Hawaii's indigenous style of massage and makes more use of the lower arms and elbows. Mixed with Senz@ massage, Lomi Lomi naturally becomes a fluid massage with sensuality.
LINGAM MASSAGE - Lingam massage is a Tantric style massage of the male genitalia. It differs from a 'normal' happy ending massage in that it focuses more on the pelvic area, uses different and more stroking techniques (that should be applied with a different mindset), and uses edging-and-waving techniques, which can extend your pleasure and may allow you to experience several orgasms. Lingam massage is suitable if you don't have an urgent need to ejaculate and if you like a prolonged caressing treatment of your genitals.
Lingam massage is also offered in a Plus version, which is more intimate.
Read more about Lingam Massage
PARADISE MASSAGE - This is probably the shop's most exciting and intimate massage package that combines Thai yoga stretching, oil massage and elements of play and seduction all in one session. The masseuse will also make more use of her body to massage you, which creates more feeling of intimacy. Depending on your needs and the style of the masseuse, you can also include soft elements of domination and other forms of play.
Please note that, while the masseuse will use her body to touch you, intimate touch by you is not included in this package, you need her permission for that.
CHI NEI TSANG - This is a truly healing and therapeutical massage that focuses on the internal organs of the abdomen. Here, a lot of of energy (Chi) and emotions are stored that can be blocked and can affect your health. The abdomen and the belly area are often neglected by standard Thai massage because one needs throrough training and knowledge to treat this sensitive area. Senz~ Diva has several certificied Chi Nei Tsang practitioners. It can be a wonderful experience for the body to be finally touched there where nobody every touches. This treatment relieves stress and detoxifies.
Chi Nei Tsang is also the perfect base for a subsequent Karsai massage (see below).
NOTE: Please do not have a heavy meal just before the treatment or allow at least 2 hours to digest your last meal.
Read more about Chi Nei Tsang here
KARSAI - Karsai is an ancient Thai genital massage primarily focused on clearing blockages of the genitals and maintaining genital health. Karsai may be helpful in curing typical men's health problems such as erectile dysfunction, blockages of ducts, premature ejaculation and so on, especially if conducted several times over a period of time.
All staff in Senz~ Diva are trained in Karsai and some have a certificate in Chi Nei Tsang, which provides an excellent base for Karsai since your sexual energy is actually derived from your belly area.
Please note that in principle Karsai massage is not meant to be a sensual or happy ending massage and that the therapeutical effects of Karsai are better if you do not ejaculate. However, understanding men's needs, staff are happy to relieve you at no additional costs if you can't take it anymore.
Karsai massage treatment can be taken both by men and by women. Since the physiology of women is more complex, more materials such as gloves and coconut oil are used, and the knowledge and skills to perform a proper Karsai for women are more rare, the price of Karsai for women is a bit higher.
PRO PLUS - Senz~ massage that includes internal massage of the prostate. Prostate massage can be beneficial to male health and it can be extremely pleasurable.
Please inform the receptionist if you already have some health issues. In certain cases, such as prostatitis, we cannot massage the prostate and you are recommended to consult a doctor.
FOOT FUN - Senz~ massage that includes sensual play with feet.
BODY SCRUB helps to remove dead skin cells and makes your skin soft as a baby again. Performed with a mix of salt, honey, and other high quality materials.
YONI MASSAGE is a sensual oil massage for ladies that includes the female genitalia. It can be carried out by either a female or a male therapis (advance booking recommended for both, but especially for male therapist). You may try Yoni massage simply for fun and pleasure or for other, perhaps deeper reasons (emotional blockages, reconnecting with your sexual energy, problems with orgasms and so on). There is a difference in style, experience and awareness of the various therapists.

Senz~ Diva Massage is one of very few to take the needs of women seriously
COUPLES MASSAGE is suitable for couples who enjoy having a sensual massage, each by a separate therapist, in the same room.
 Couples massage can be performed either by 2 female masseuses or by a female masseuse for the male customer and a male masseur for the female customer.
 Couples massage can be performed in Senz~ Diva's dedicated Couples Room, where you can either enjoy semi-privacy by a see-through curtain or enjoy totally sharing the space with your partner, or it can be in separate rooms.
With its menu and facilities specifically catering for couples, Senz~ Diva is the absolute center for any kind of couples massages in Chiang Mai.
Please note that there is no swinging or sex involved. For a male masseur, advance booking is required.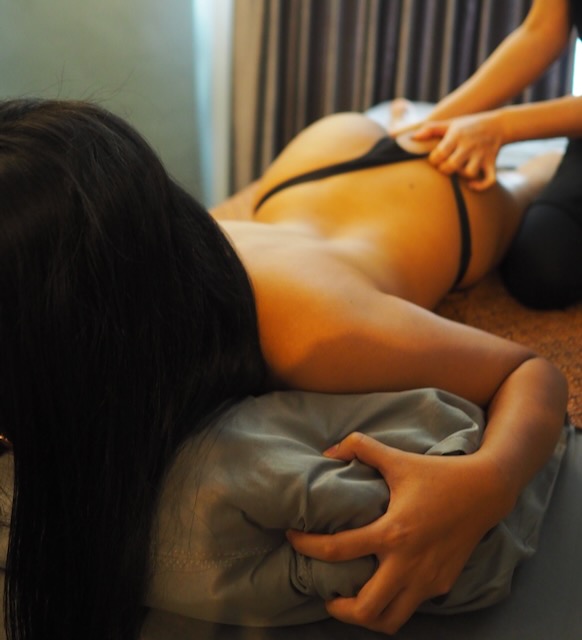 Senz~ Diva offers massage not only for gentlemen but also for ladies and couples
OUTCALL MASSAGES are provided within the city at reasonable distance from the shop at an estimated travelling fee of THB 200 (however, iif your location is far or when it's late, there may be additional charges or we may not be able to accept your booking)
For outcall, always respect the girl. Read more about Outcall Massage Manners.
LATE NIGHT: Please note that there is a 50 baht late night charge for massage packages at a value of less than 900 baht that start after 22:00hr.
NOTE on extra services: Our shop does NOT provide body-to-body massage or full service (sex). You can enjoy such services at other businesses, generally called body-to-body massage parlours, or during an outcall massage by a more reliable agent.
We are confident, however, that our more intimate packages such as Lingam Plus and Paradise are actually better than what you can find in most body-to-body massage parlours.
STAFF
Senz~ Diva Massage has around 10+ charming young girls at the premises ready for service at various times of the day.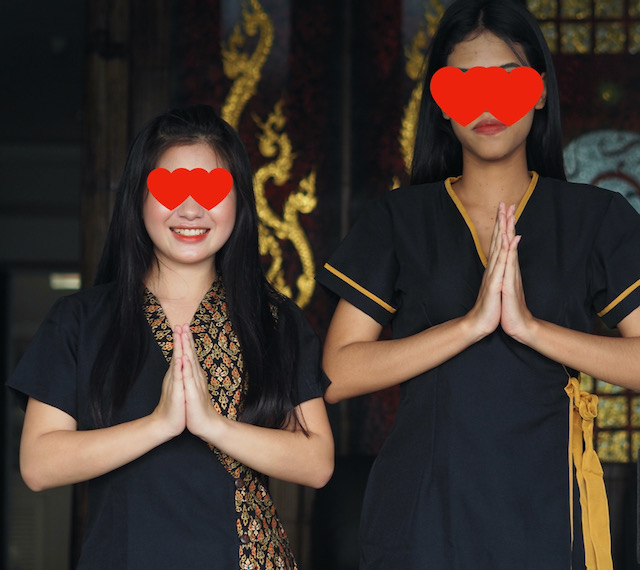 Senz~ Diva staff are able to thrill you anytime!
NOTE: Not all staff are working all the time. You are welcome to walk-in, but not all staff may be available all the time without a booking.

The easiest way to make a booking is to add the shop's LINE contact, this way you'll receive pictures of the available staff and you can make a booking.
LINE ID: @145nmhur (or add through this link: https://lin.ee/OFfXPaW)
WeChat Id: senzdivacm
KakaoTalk id : senzdiva
Phone: +66(0)629920446
Whatsapp: +66(0)629920446
Alternatively, just walk in and choose the girl of your liking. Of course, depending on availability.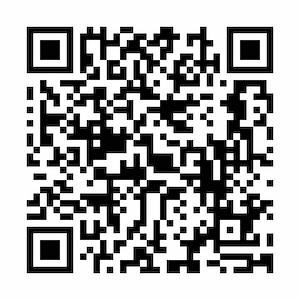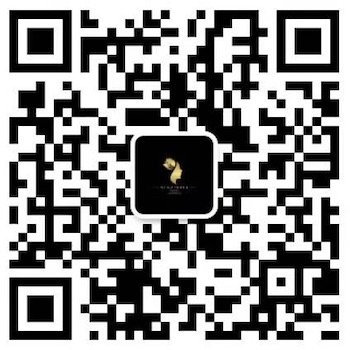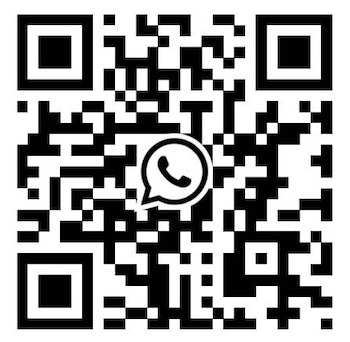 QR codes Senz~ Diva Massage of LINE, WeChat and Whatsapp (from left to right)
GROUPS (> 3 persons at the same time): Please note that Senz~ Diva Massage has sufficient capacity to receive a group of people at the same time, but it's best to book in advance. If you walk in with a group of people (more than 3 persons), we cannot guarantee that enough rooms and staff are available at that time.
OPENING TIMES
Every day (including Sunday, Monday and public holidays unless announced here) from 10:30 hr until 23:00 hr.
Please note that there is a 50 baht late night charge for massage packages at a value of less than 900 baht that start after 22:00hr (this is to encourage staff to stay longer).
LOCATION
One would certainly not expect to find a business like Senz~ Diva hidden right in the open in the very heart of Nimmanhaemin, Chiang Mai's most popular area, but there is it, like the eye of the typhoon.
Address: Nimmanhaemin soi 13
​GPS coordinates: 18.79637,98.96859
PARKING: It may be difficult in Nimmanhaemin area, being the most popular area of Chiang Mai, to find parking space for your car, so arriving by foot or by motorcycle will cost you less of a headache. However, if you come by car and cannot find a parking space, you can park at two dedicated private parking areas on soi 13, which will cost you 50 baht for a few hours. If you book any package from THB 1,100 up and show us the parking payment, we'll reimburse you the 50 baht.
Please note that in all of Nimmanhaemin's soi's there is alternate parking on different days of the week.
FACILITIES
Senz~ Diva Massage offers clean and new refurbished fully private rooms with aircon. A relief compared to the average Thai massage shops with curtains. There is also a dedicated Scrub Room for spa packages and a unique Couple's Room, ideal for couples who want to ride the waves of climax together.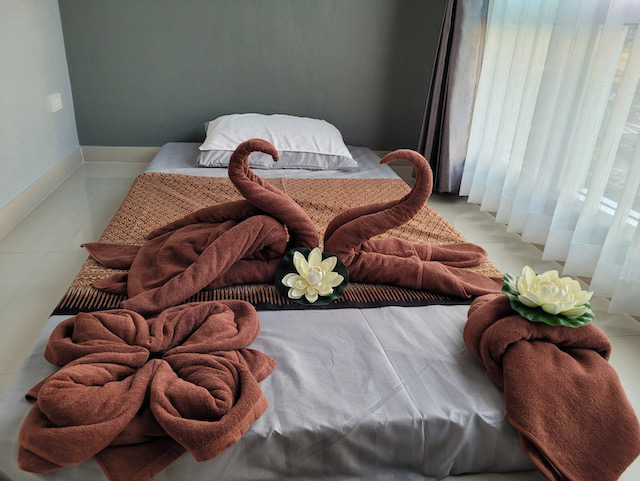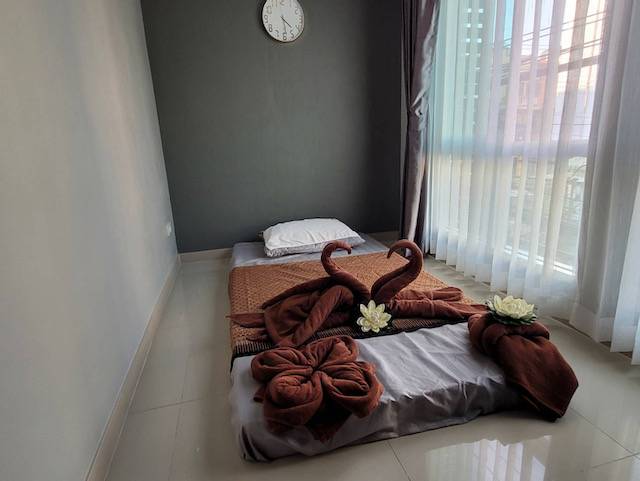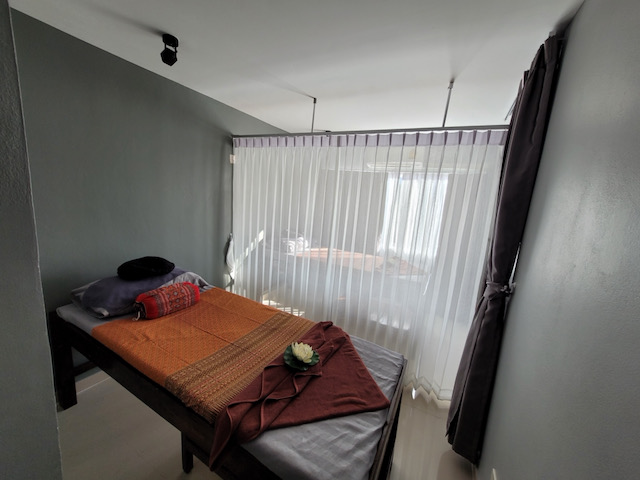 Charming Couples Room
QUALITY EXPERIENCE ASSURANCE
Nothing is more important to Senz~ Diva than making customers so happy that they wish to return. This is why the shop has very active management with an internal training, review and monitoring system to make sure all staff are performing to the max.
Should there be anything that is not according to your liking, then you can always contact management at senzdiva@gmail.com or contact the receptionist immediately.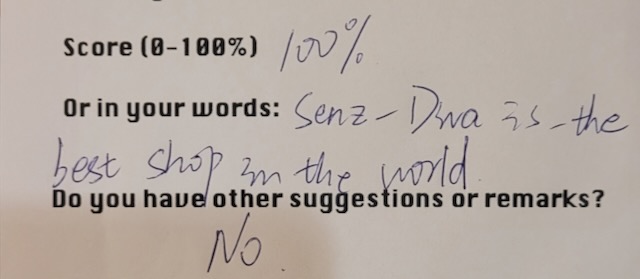 Senz Diva has an active staff performance monitoring system
Read more about how to become a preferred customer
SHOP POLICY: If for any reason you do not like the massage style of the girl, you are allowed to change within 15min to another girl (if available) for the remaining time without charge.
---
CHI NEI TSANG AND KARSAI WITH MIKI
Miki studied Chi Nei Tsang with Ong Massage School in Tao Garden's Healing Tao style. She is very professional, hard-working and dedicated to her customer. During the massage, Miki is very concentrated. She can exert good pressure.
A customer had food poisoning and his stomach and intestines were stuck for a week after. After Miki performed Chi Nei Tsang on him, his digestive system became normal again.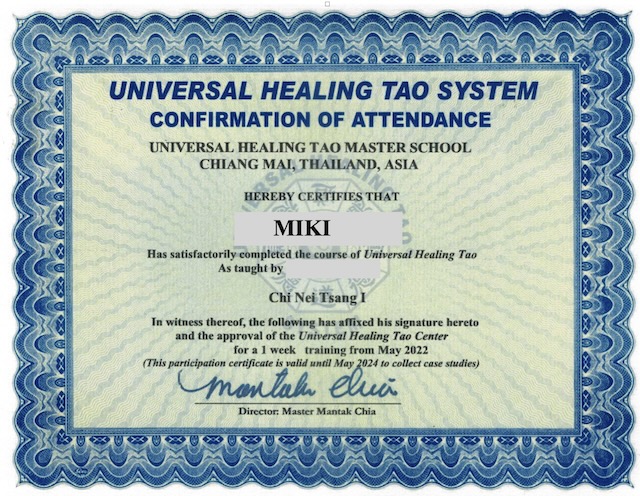 ---

Chi Nei Tsang: a short impression of various techniques
CHI NEI TSANG AND KARSAI WITH MOLLY
Molly is a wonderful warm-hearted massage practitioner whose first and foremost skill is that she wants to please the customer. Molly is trained in Chi Nei Tsang in Tao Garden's Healing Tao style. Molly further studied Karsai with Memi in the Pathum Thani style of Karsai. Molly has a soft and sensual touch and enjoys a chat.
Karsai massage with Molly is irresistable.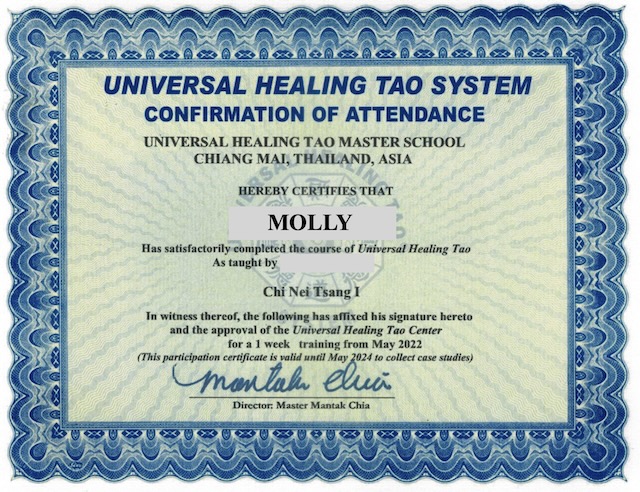 ---
CHI NEI TSANG AND KARSAI WITH TINA
Tina completed a Chi Nei Tsang abdominal massage training in the Tao Garden style in 2022, providing her an excellent base for all treatments with Chi Nei Tsang as a start (Karsai, Chi Nei Tsang + Senz~ and Chi Nei Tsang).
Tina can massage both gentle and very firm. She is hard-working, has a great attitude, is eager to please.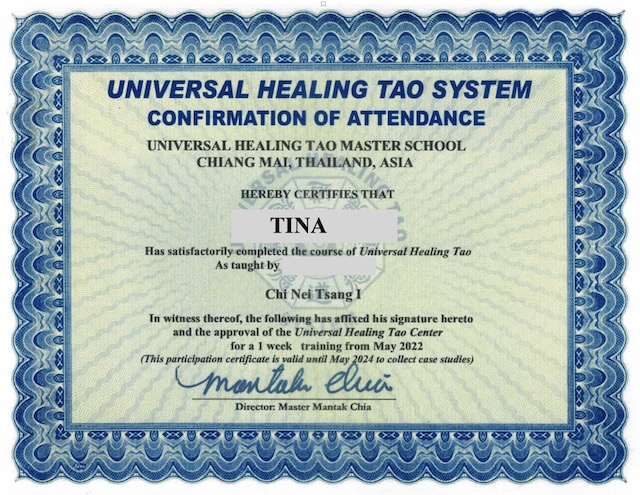 One advantage of having Karsai in Senz~ Diva Massage is the Happy Ending is included in the price, if you wish so. From a therapeutical perspective it is recommended not to ejaculate during the session, but some customer can't stand that, in that case the therapist will give relief.
---
OTHER MASSEUSES
There are many other masseuses in Senz~ Diva and most of them have proper massage training and/or good massage skills.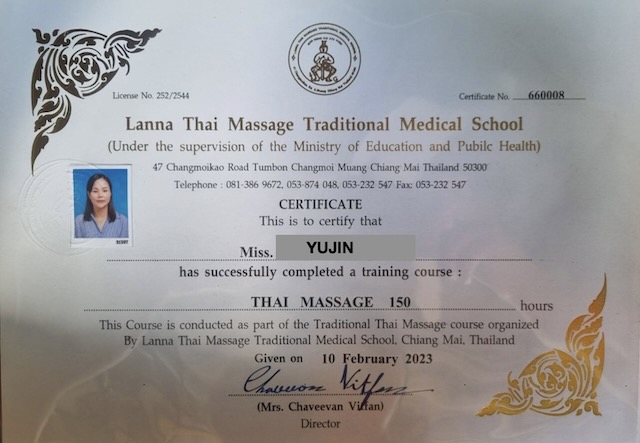 Massage skills in Senz~ Diva are always good
---
OTHER SENSUAL AND EROTIC MASSAGE PLACES IN CHIANG MAI: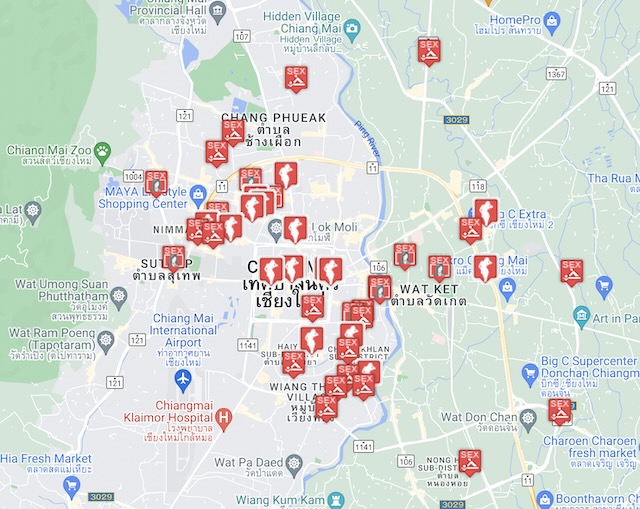 Having trouble to find other places? Become an Insider and get full access
to other male entertainment places and more.
---
This information was outsourced and compiled by our partner cmXlocator. For more information, please contact cmXlocator@gmail.com or become an Insider member here to get full access to all Male Entertainment info. Copyright cmXlocator.