The Premium Spa Chiang Mai
---
Last edited: November 15, 2019 at 06:55:22
---
(Advertisement)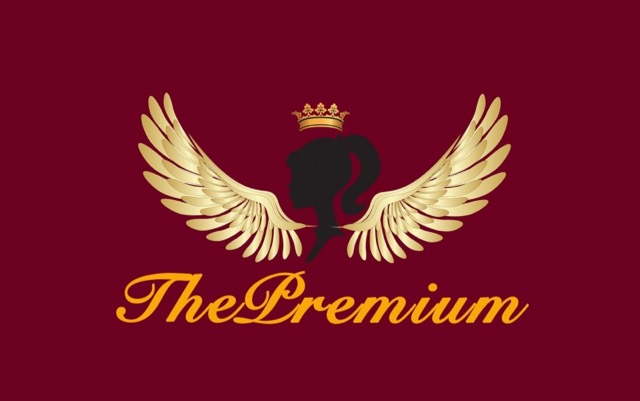 It takes two to tango in the Premium Spa
The Premium Spa is one of Chiang Mai's most attractive erotic body-to-body massage parlours. If offers a great selection of hot girls willing to offer nice services.
The Premium Club Chiang Mai ร้าน Premium เชียงใหม่
---
MENU
Body-to-Body massage - 1 hour 20 min at THB 1,400.
This includes showering with the girl, naked body massage and HJ.

GIRLS
The Premium Spa has a great number of hot sexy girls always available at the premises.
NOTE : Staff may change over time, please check if the girl of your choice is still working at the shop and is available at the time of your choice by making a booking or inquiry. The shop expects that you make your own choice.

OPENING TIMES
Every day from 10:00 hr until 24:00 hr.

FACILITIES
The Premium Spa is located in a large Thai style house with 4 VIP rooms including private en-suite shower room.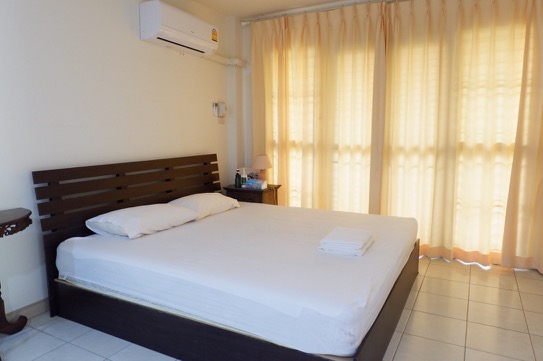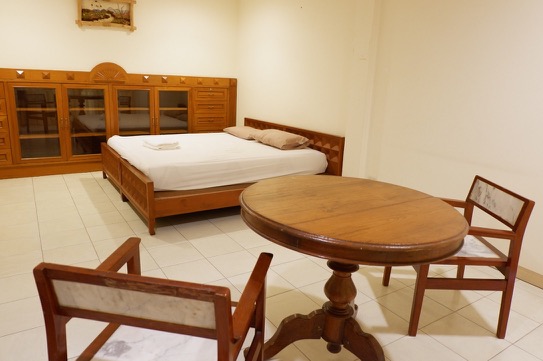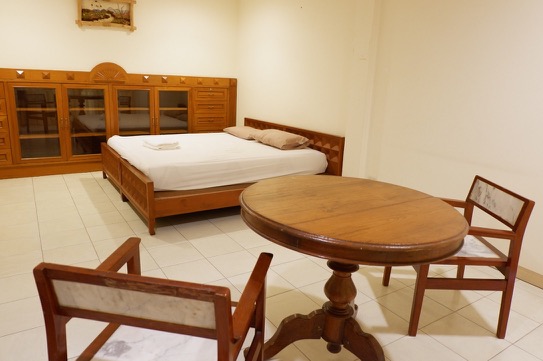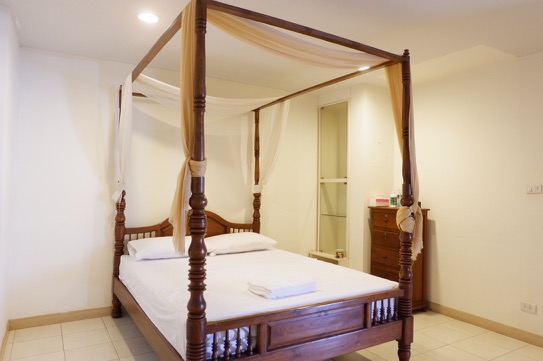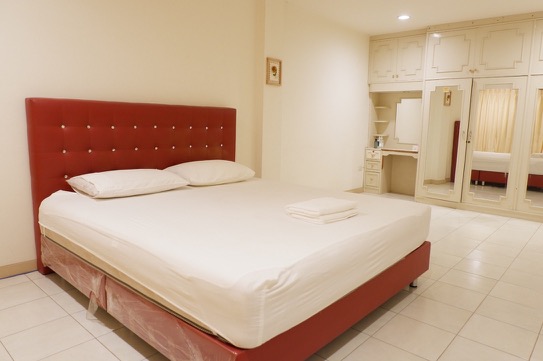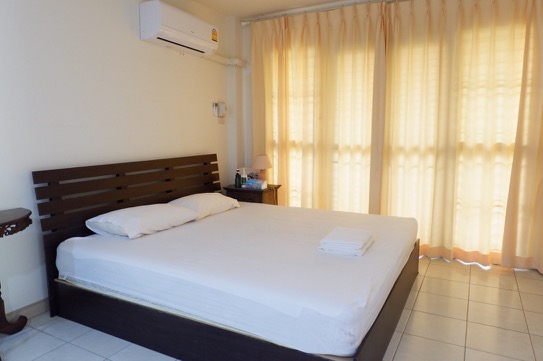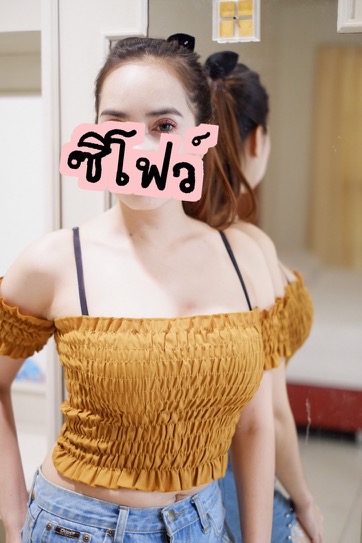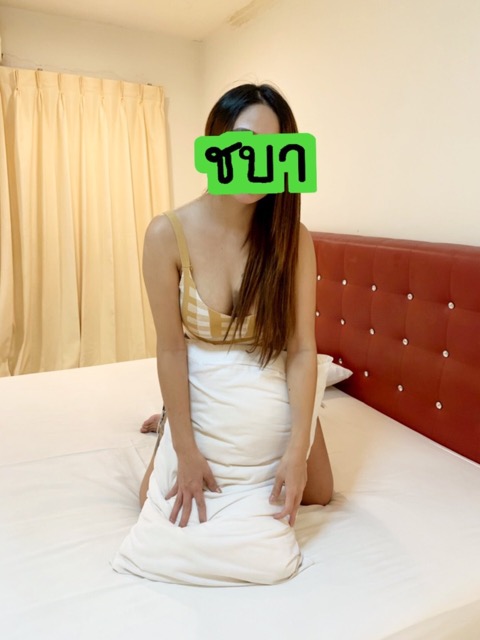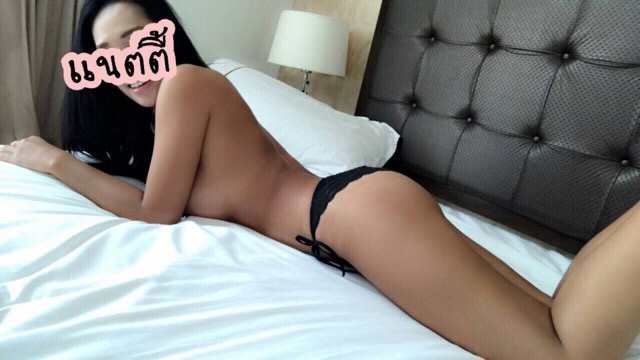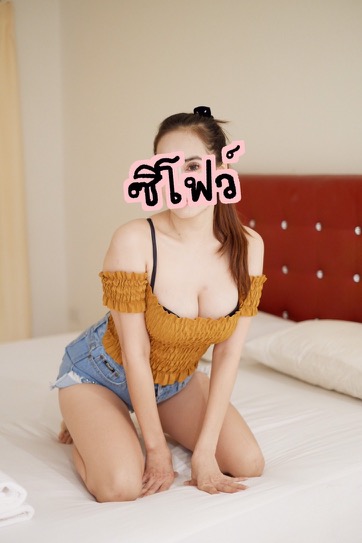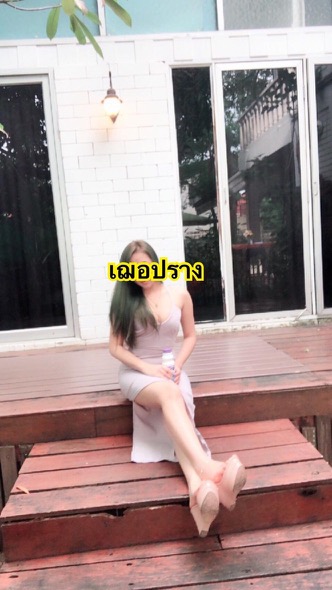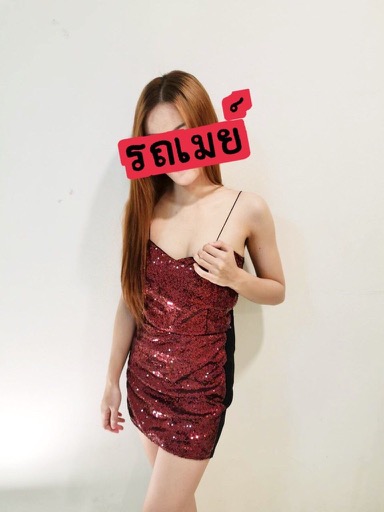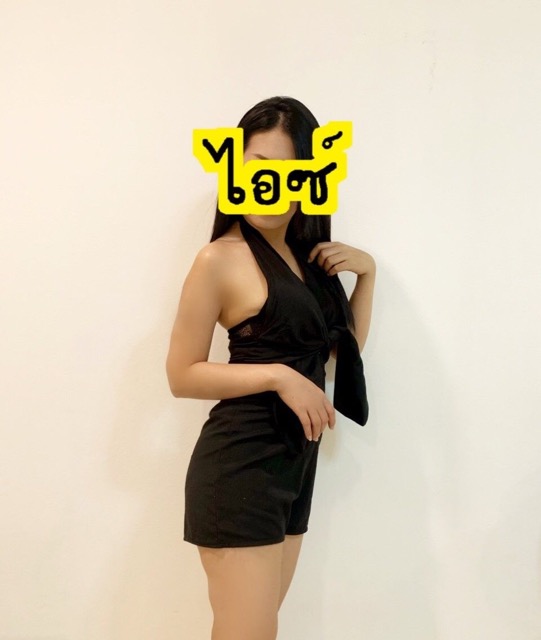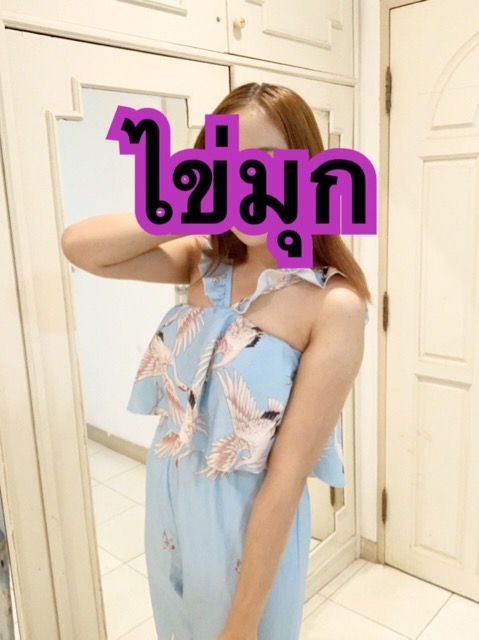 REVIEW BY GUSTAV
My first time in a "B2B". I feel nervous. The route to this parlour is smooth, the description in this blog is perfect.
The receptionist shows me 4 girls. I choose a slim girl with short hair named Preem. She takes me up to a classic room and makes me at ease. She takes off her clothes and puts a towel around her middle, gestures me to do the same on the way to the bathroom. She showers me and starts to turn me on. I feel a giant erection. If I didn't control myself, I would have come there already, in the shower, with her breasts against me.
On the bed she starts to massage me. First with her hands, then with her small breasts, her hips, her entire body. When I turn over on my back, I have a big erection again. She kisses my nipples and touches me in places long untouched. Meanwhile, jerking me. She then puts a protection on my thing and starts sucking. Spray, they call it.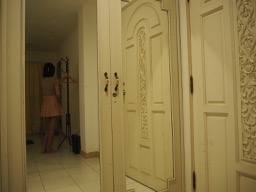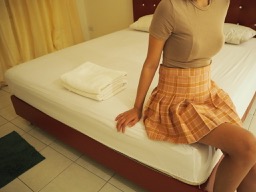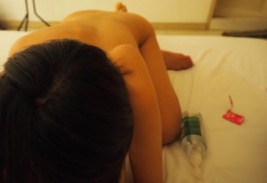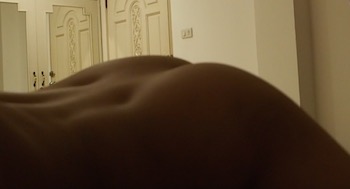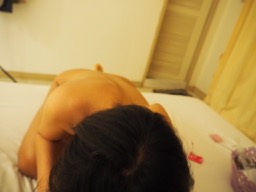 I almost come when she looks me in the eyes, asking me if I want it all. Six fingers are enough to make her sit on me and we're doing it until I can't take it anymore. In the shower she almost wanks me a 2nd time.
It wasn't really expensive, two grand would give me 15-20 min back in my own country. Here, I got an hour and 20min. And Preem was a young student. She told me she only works part-time, the rest of the time she goes to school.
There wasn't that much B2B though, I guess that happens when you move on to the next stage.
Would I do it again? Well, sometimes. They've got pretty girls and it's affordable. Tinder doesn't always give me leads, and these girls are young and doable.
Just wonder why I was the only foreigner. Saw quite a few locals coming in and out while waiting for a room to become available, but never a foreigner.
---
OTHER SENSUAL AND EROTIC MASSAGE PLACES IN CHIANG MAI: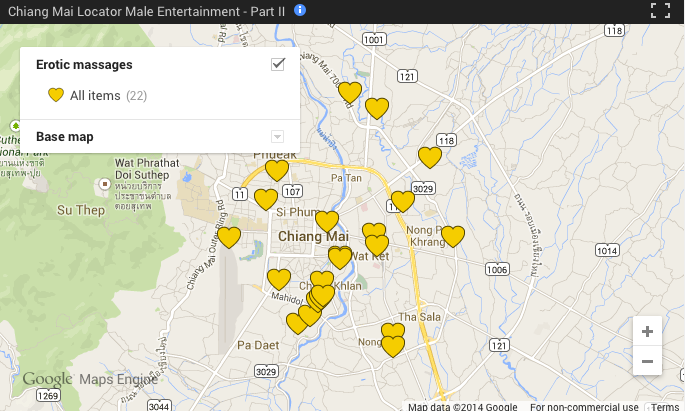 Having trouble to find other places? Become an Insider and get full access
to other male entertainment places and more.
---
This information was outsourced and compiled by our partner cmXlocator. For more information, please contact cmXlocator@gmail.com or become an Insider member here to get full access to all Male Entertainment info. Copyright cmXlocator
---
This page contains more content accessible for Premium Member. Please check out our
Insider Guide
and become Premium Member.