Daisuki Massage by Lolita Chiang Mai
---
Last edited: January 21, 2021 at 02:50:02
---
(Recommended by massage lovers)

Daisuki Massage, a small massage shop in the lively neighbourhood of Santitam, is the latest hidden gem in the world of 'teen massage' in Chiang Mai. With good management, lots of cute girls to choose from and an interesting palette of massage packages, Daisuki Massage has quickly become one of Chiang Mai's favourites for sensual massage lovers.
ร้าน ไดสึกิ บาย โลลิต้า เชียงใหม่
---
COVID-19 UPDATE: SHOP IS OPEN FROM 10:30-23:00
REST ASSURED WE APPLY FULL HYGIENIC STANDARDS - read more
Daisuki by Lolita is a tempting name for a massage shop, to say the least. 'Daisuki' is a Japanese expression meaning as much as 'I love you' or 'I love it', often simply summarized as 'lovable'. The name Lolita of course refers to the idyllic young girl from Nabokov's novel. The combination, Daisuki by Lolita, holds the promise of a wonderful massage by a young girl and the risk of falling in love with the massage or with the girl

.
Another meaning of the shop's name is that about 80-90% of the shop's revenue goes to the girls you see in the shop, instead of to some greedy rich owner, so the meaning is actually Daisuki by-and-for Lolitas. If you were ever thinking of donating to charity, patronizing Lolitas is actually an efficient and direct way to make a difference. And you get a great service in return. Compare that to donating to a blue chip charity where most of your contribution is lost in the overhead.

How patronizing our Lolitas can make a difference

WHY YOU CAN'T MISS OUT ON HAVING A MASSAGE AT DAISUKI !
Remember when you picked that cute girl at a random massage parlour in town but in the end she played the good girl and refused to play your instrument, leaving you frustrated in the end? Or worse, you wanted to choose the cute one but suddenly another girl stepped up from the queue and you felt too awkward to ask for the cute one.
Won't happen at Daisuki: you can choose which girl will put her hands on you and if you choose the right package you are sure to get what you want.
In addition, Daisuki's Lolitas are trained to do their job more sensually than the mechanical relief you get in town. And, if you're lucky you're in the soft hands of a Lolita who also has some real massage skill, more than other girls in the average teen massage shop in Chiang Mai, but that's always a rare combination to find in Thailand: beauty and skills and sensuality. Although at least this is what the makers of Daisuki are still aiming for.
Besides that, Daisuki is great because:
There is good selection of cute girls.
There is ample space in the building to get a private VIP space with you alone with the masseuse.
The shop is just off the main road so you can access it discretely without being watched.
---
AT DAISUKI YOU'RE SURE YOU CAN CHOOSE A CUTE LOLITA TO MAKE YOU HAPPY
---
MENU
Daisuki Massage offers by far the most innovative and most interesting massage menu in Chiang Mai, away from the standard Thai / oil / foot massages and especially catered to men's pleasure and men's health. Now the sophisticated male massage lover can find all he needs under under one roof and at affordable prices by capable staff.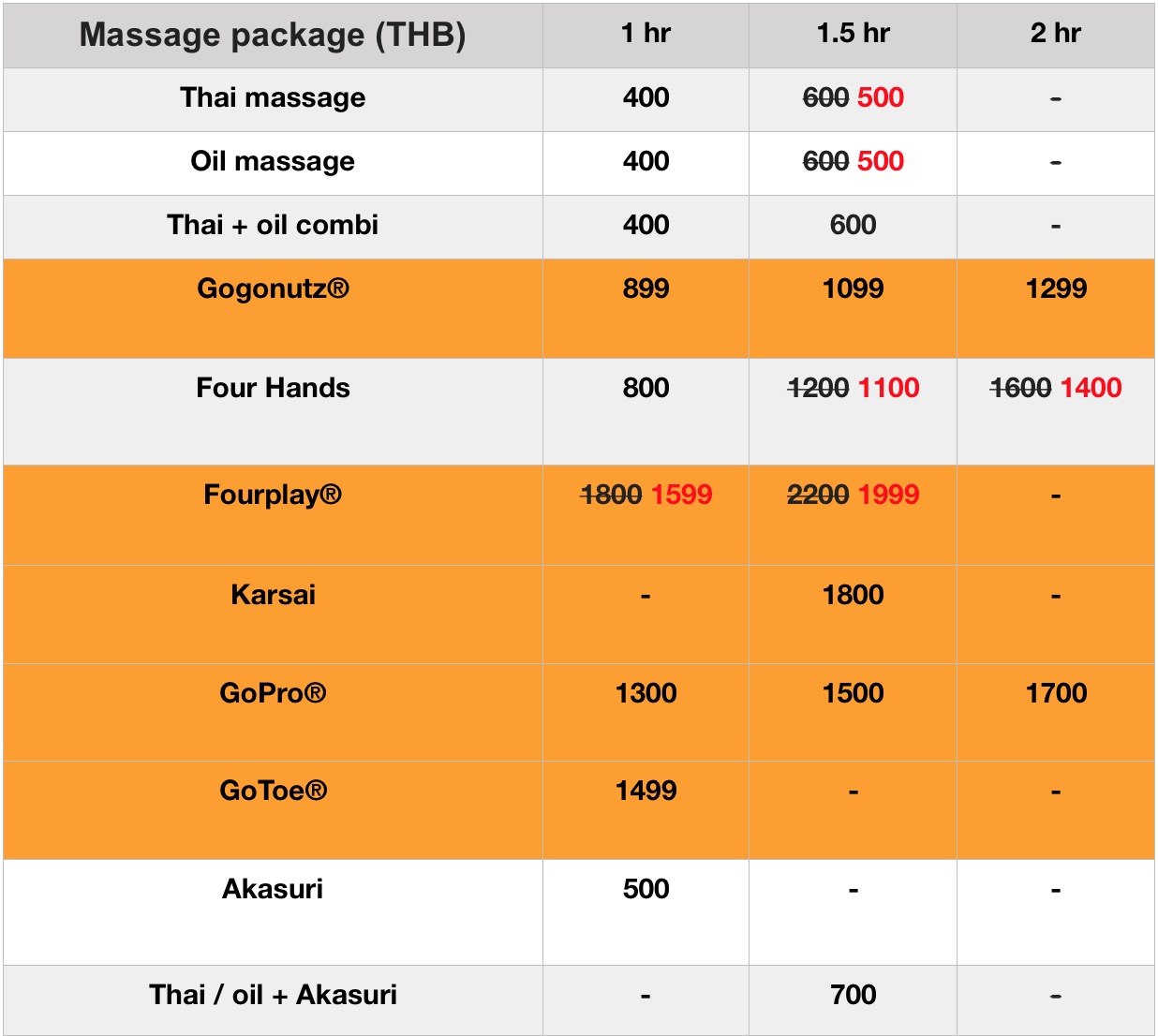 Daisuki's Gogonutz® massage is the shop's signature package. It's a more sensual oil massage that makes most men go nuts, hence the name Gogonutz®. What's great about this package is that it will empty your nuts, so there's no need for awkward discussions anymore. Just relax and let the hands of the masseuse do their job. (Performed with a mix of coconut oil. If you're still not clear about what this package entails, watch a visual explanation here.)
Four Hands massage: what can be more pampering than being massaged by two girls at the same time? Also called the 'Fabulous Four Hands massage' by customers, this treatment offers a total experience of relaxation. Especially when the rhythm of 4 hands intertwines, one pair takes on the hard parts, the other pair gently strokes the soft parts, one pair is obedient, the other dominant, you can surrender totally to the reign of hands.
Fourplay® is a Four Hands Gogonutz® massage (in other words: two girls driving you nutz), especially suitable for those who can't get enough of a good thing. For once in a lifetime, indulge in this summit of pampering and go through the roof with two beauties by your side. Reviewed by a customer as (Oct 2020):
NIRWANA CANNOT BE DESCRIBED IN WORDS
GoPro® Prostate Massage is a combination of Gogonutz® and Prostate massage, especially suitable to those purely interested in pleasure with a capital 'P'.
The Prostate is also called men's P-spot, in analogy to the female G-spot, and when triggered in the right way, it can make you go off like a rocket. GoPro® is only performed by a few selected staff, as it requires skills and knowledge, so please book in advance or ask the counter.
However, if you're new to prostate massage, it is recommended that you first have at least one session of Karsai massage (see below), because this is the more complete treatment that involves both aspects of pleasure as well as health.
Read more about Prostate massage here
GoToe® Massage is a sensual massage that includes a sensual play with not only hands, but also feet! Absolutely unique in Thailand and a dream package for foot lovers and others with a distinct taste. GoToe® is naturally best performed when you book two girls (simply ask the reception for the price of GoToe-by-Two). GoToe® is only performed by a few selected staff.
Karsai (incl. Prostate Massage) is an ancient Thai genital massage aimed at clearing blockages in the scrotum, ducts, testicles and penis. It is a genuine therapeutical massage conducted by a certified practitioner, not a happy ending massage. Prostate massage is a natural part of the Karsai treatment and the prostate is not only massaged for pleasure but also to improve your future sexual performance, amongst others.
Female can also enjoy Karsai massage by Memi at THB 2,200 for 1.5 hour treatment, but that is not Yoni massage (for Yoni massage, click here).
Akasuri is a Japanese style body scrub that aims to cleanse the skin of dirt and old skin cells. The masseuse uses a mix of cream, honey and salt to scrub and let your pores go open, then flushes away the old cells. You should notice that your skin has become much smoother after the Akasuri. Besides that, for an (older) guy, it can be a particularly pampering experience to surrender nude as a baby to the hands of a young girl cleaning the dirt of little bad boy.
Daisuki has proper facilities for Akasuri in a shower room with a massage bed.
NOTE: Oil massage, Thai massage, Akasuri, FourHand massage and Karsai are in principle vegetarian. The other packages are inclusive of a happy ending.
---
NOTE: THE SHOP DOES NOT PROVIDE BODY-TO-BODY MASSAGES AND DOES NOT PROVIDE SEXUAL SERVICES.
Check out other businesses for such services.
---
OUTCALL: outcall massage is sometimes possible for locations not far from the shop (within the city), if availability of staff permits, and only for the Gogonutz, FourPlay and Karsai packages with an additional 200 baht travelling fee. Note that not all staff are available for outcall and that this is not an escort service. The shop therefore recommends in-house massage so you can choose out of all girls and all packages.

STAFF
Daisuki has about 15 charming young ladies available in the shop, most of them definitely worthy of the label Lolita and highly reminiscent of that voluptuous little girl from Nabokov's (wet) dreams.
There is no queue system and you are expected to choose the masseuse that you want. Note that each masseuse is different, some girl is more cute, another one massages stronger, another one is fun to talk to etc. If you have certain preferences, you can ask to see the Staff Profile Book which is available in the store (not online), it can give you a better impression of each girl.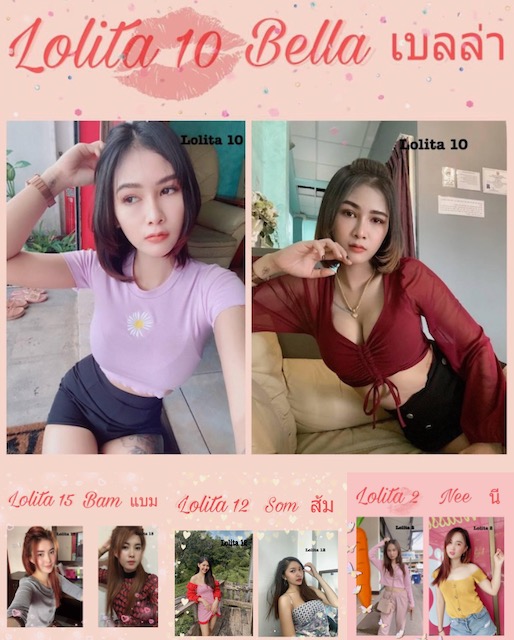 Scroll down for more example pictures of girls or add LINE daisuki-cm for daily updates on your LINE timeline
CLICK FOR MORE INFO ABOUT KARSAI STAFF
You are welcome to walk in and see which girls are available, but if you want to be sure of a certain staff, it's best to book in advance preferably through LINE (smartphone application) or by phone call.
Phone: +66 (0)838613817
Whatsapp: +66 (0)838613817
LINE ID: daisuki-cm
WeChat: daisukicm
Kakaotalk: daisukicm
---
IF YOU COME BY GROUP (3 PERSONS OR MORE) IT IS HIGHLY RECOMMENDED TO BOOK IN ADVANCE
SO AS TO SECURE SUFFICIENT ROOMS AND STAFF
---
NOTE: please arrive in time, Daisuki can hold your booking for 10 min, after that the staff will be available to accept other (walk-in) customers.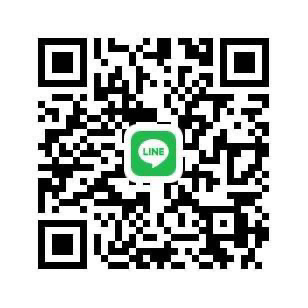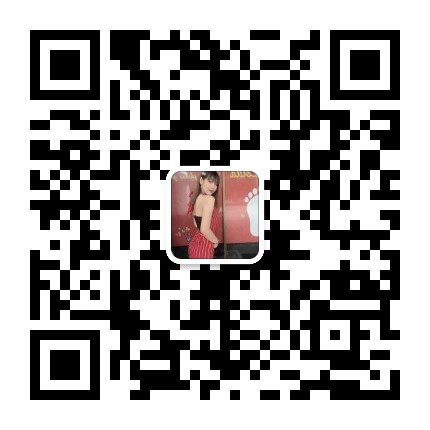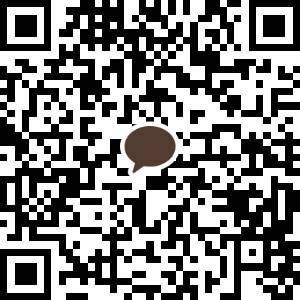 QR codes of LINE (left) and WeChat (middle) and Kakaotalk (right) for Daisuki shop
Add this LINE to get updates about which staff are working.

OPENING TIMES
Every day (including Sunday, Monday and public holidays unless announced here) from 10:30 hr until 23:00 hr.

LOCATION
Located at walking distance from Central Kad Suan Kaew (at the northwest corner of the moat), easily accessible both from the Old Town and from Nimmanhaemin.
Address: Santiluk 2/5, Tambon Changpuak, just off Hussadhisawee Road, near the north-west corner of the moat
​GPS coordinates: 18.8001769, 98.9799162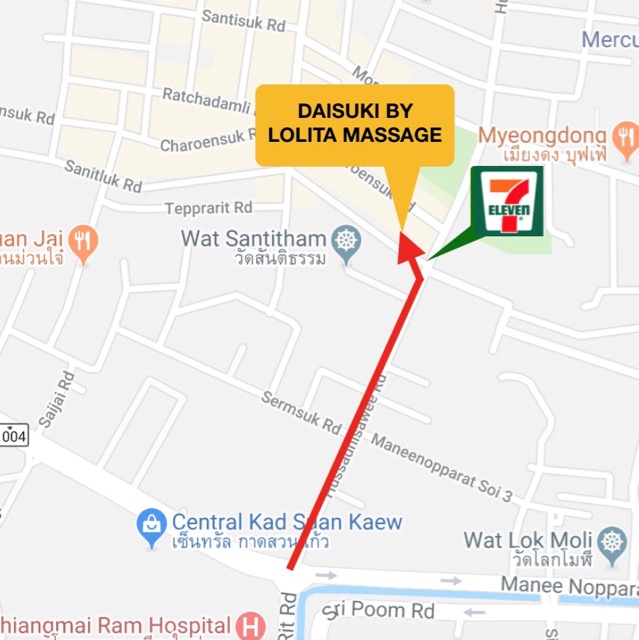 Route description: From the northwestern corner of the moat, take Hussadhisawee road up north and follow for a few hundred meters until you see a 7Eleven at your left. Turn left into the soi just before the 7Eleven. The shop is immediately on your right hand, just behind the 7Eleven buildling.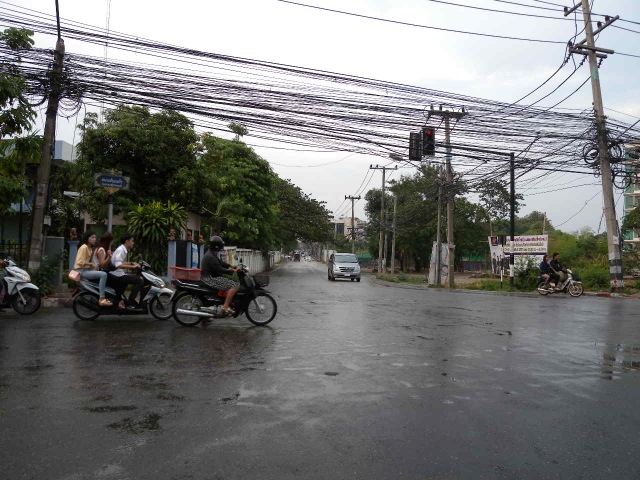 From the northeastern corner of the moat, follow straight on in northern direction, towards Santitam.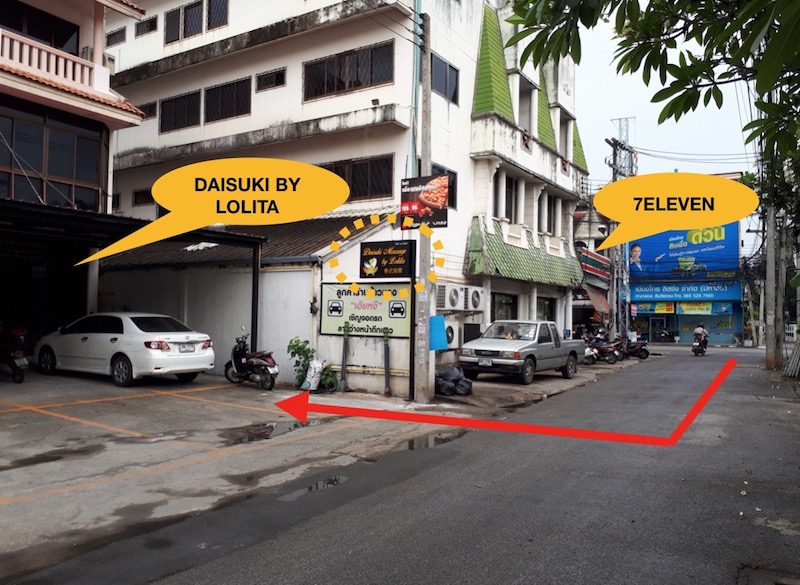 Turn into Santiluk road when you see 7Eleven, the shop is around the corner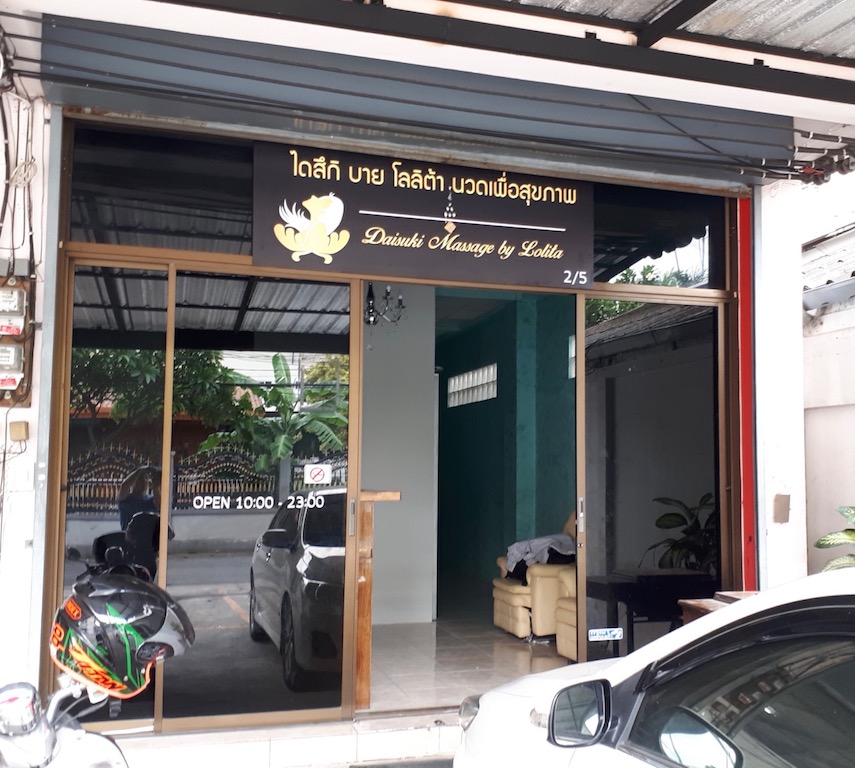 You have arrived!
Parking is possible in front of the building or along the main road (around 7Eleven) or in the soi.

For Grab, please select "Daisuki by Lolita", or else "Hong Moo"

FACILITIES
Daisuki Massage is located in a spacious townhouse with a sufficient number of private massage rooms / places and ample shower rooms and facilities on every floor. All rooms are clean and cozy. Clean cotton sheets and towels are always provided.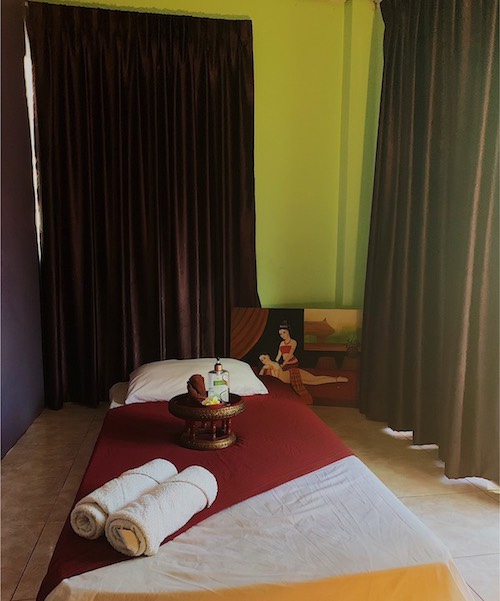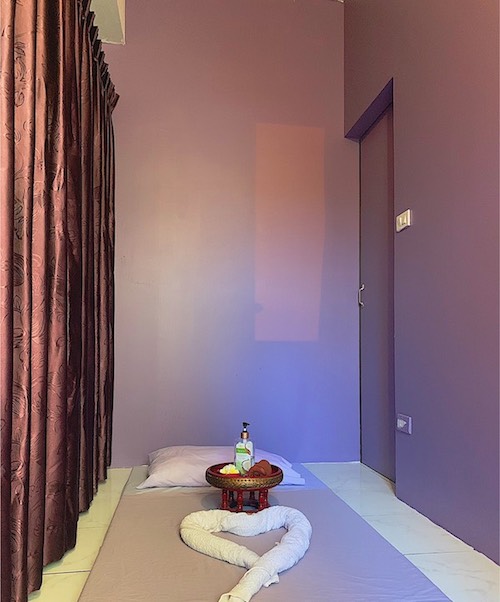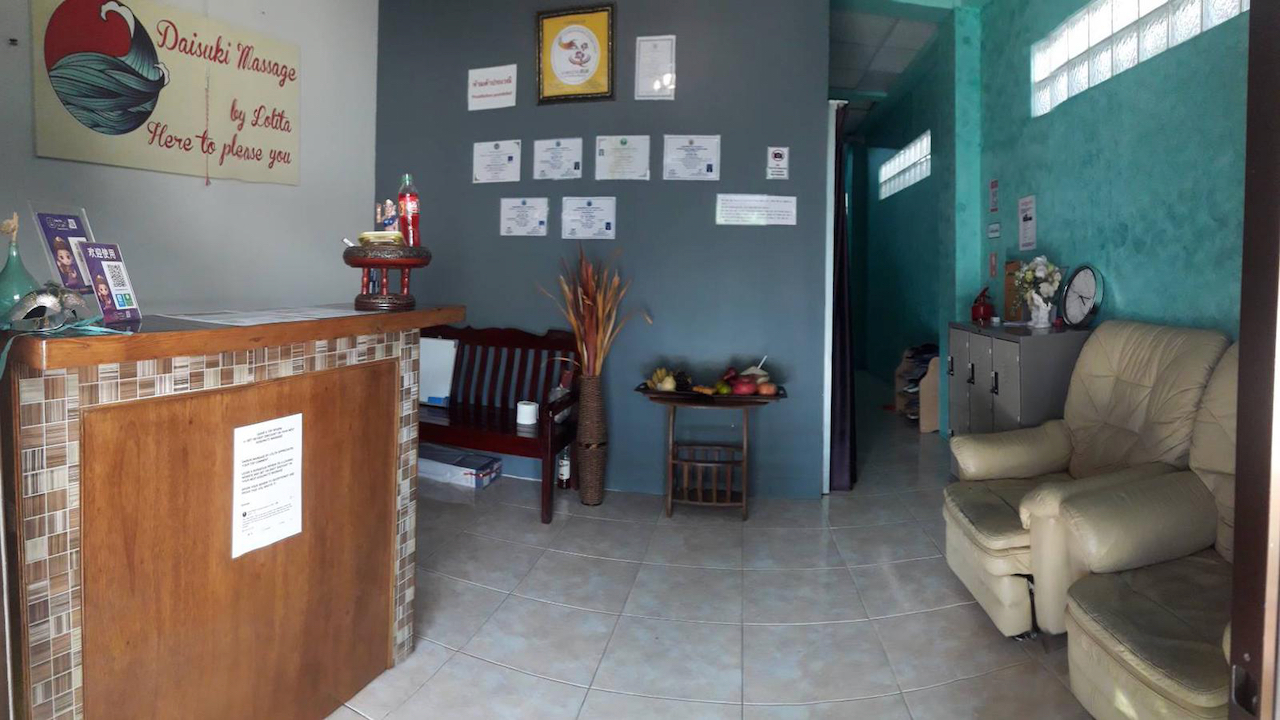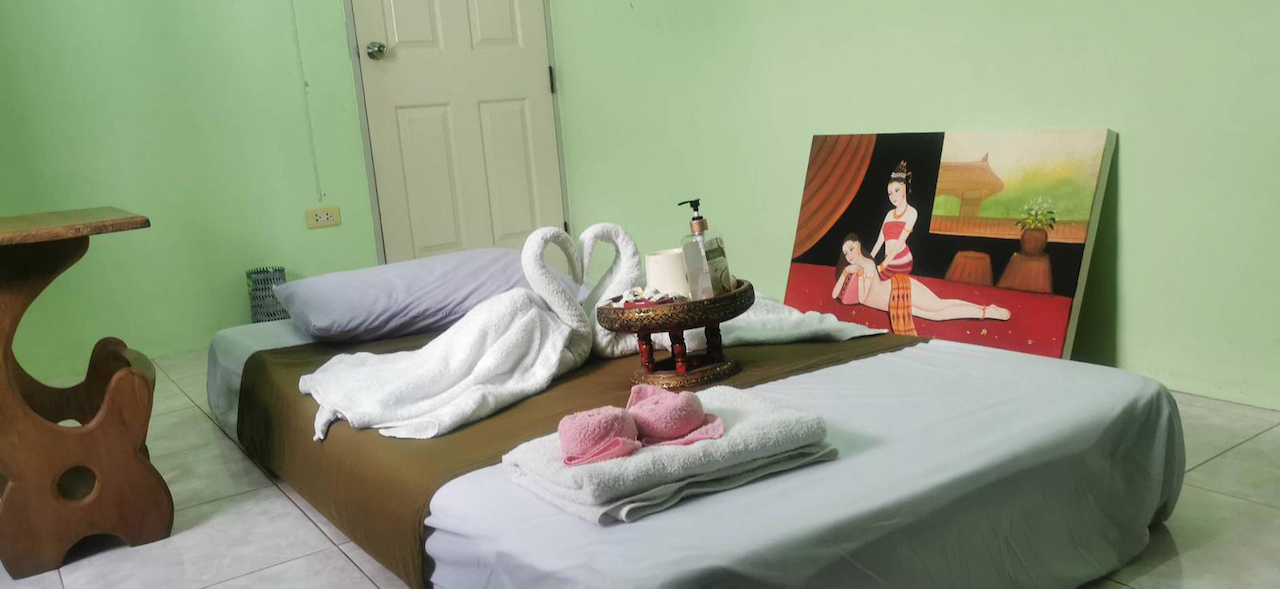 Daisuki Massage by Lolita will be ready for service after the lockdown period has been lifted and outcall services may resume earlier than that.
For the health and safety of customers and staff, we apply these new hygienic standards:
all staff are checked on temperature before commencing work
staff clean hands properly before the massage
we recommend that both the customer and the staff wear masks during the massage, at least 1 person must wear a mask
if you have no mask, you may purchase one at the counter at THB 40
all our rooms are private and air-conditioned
please keep proper social distance to other customers in the lobby and hallways
shop is cleaned thoroughly twice a day with disinfectants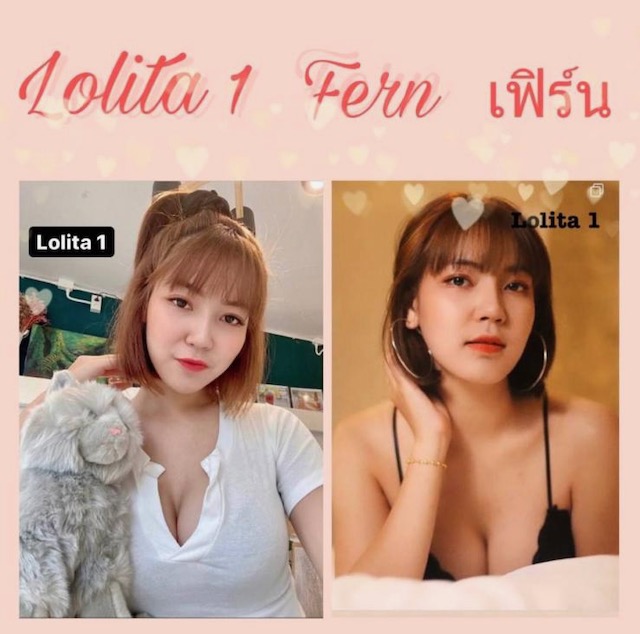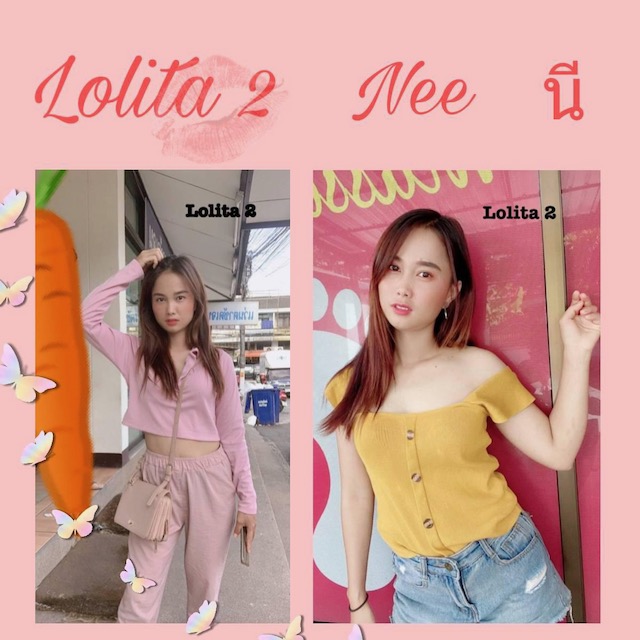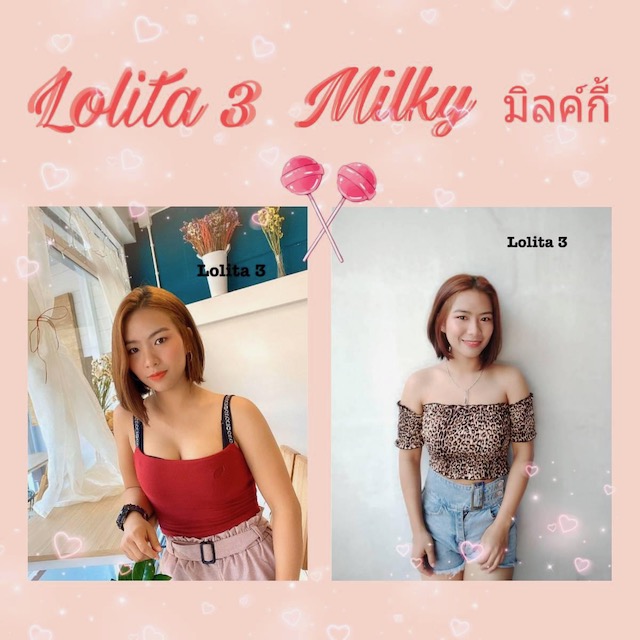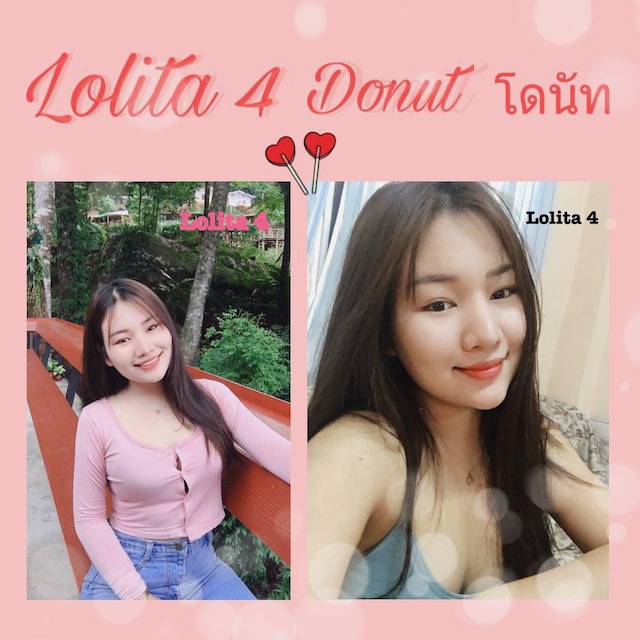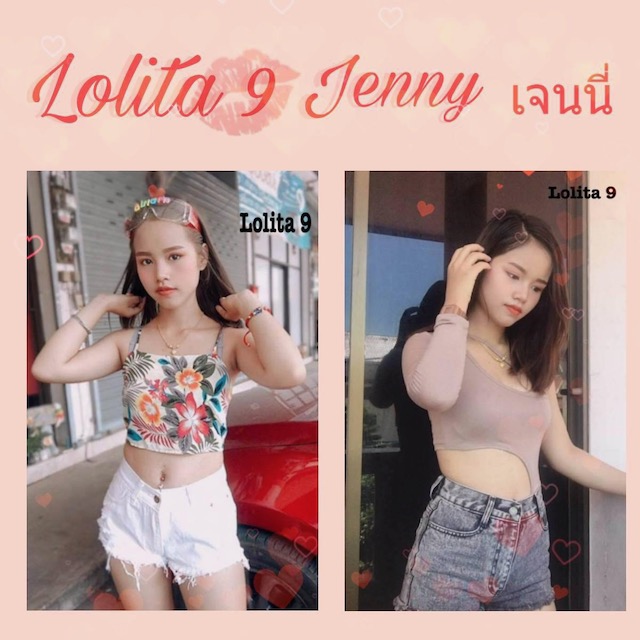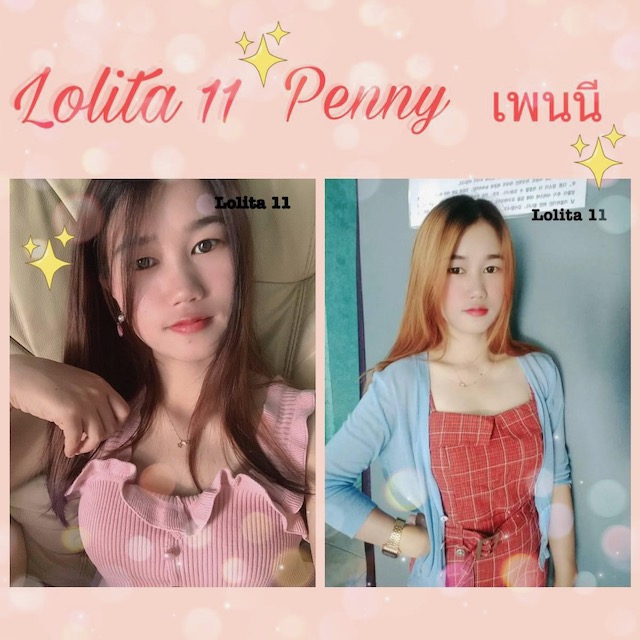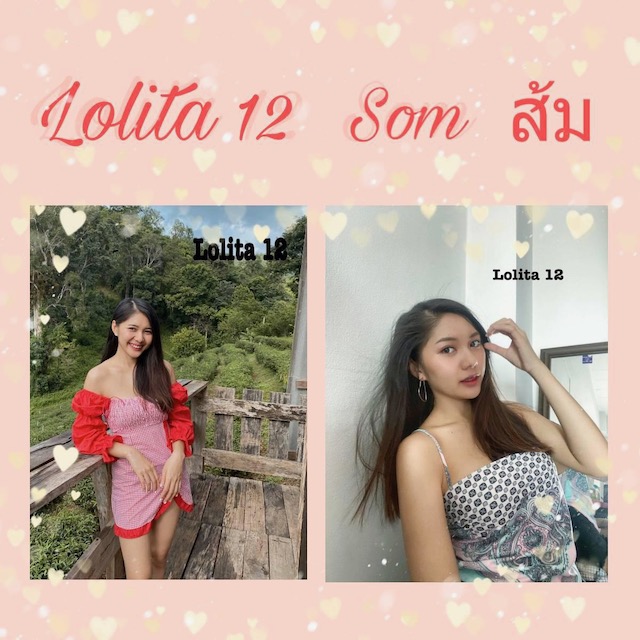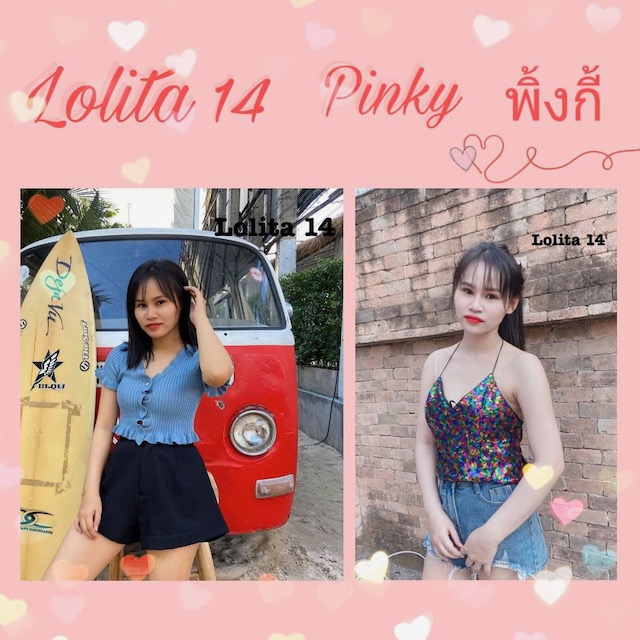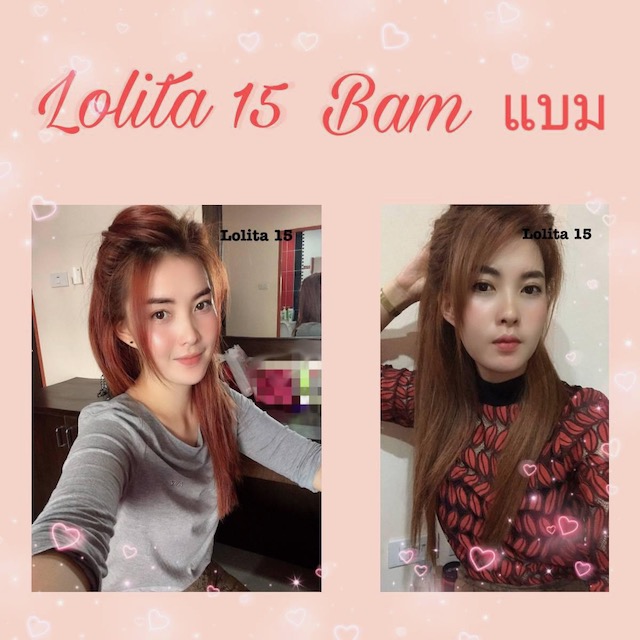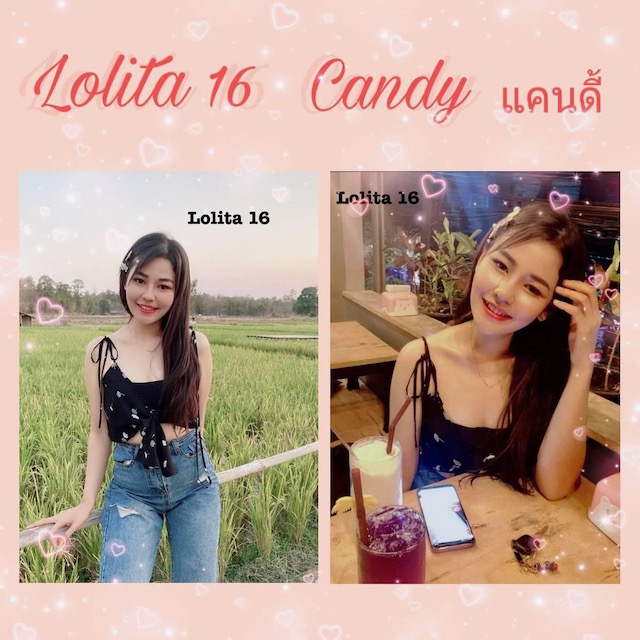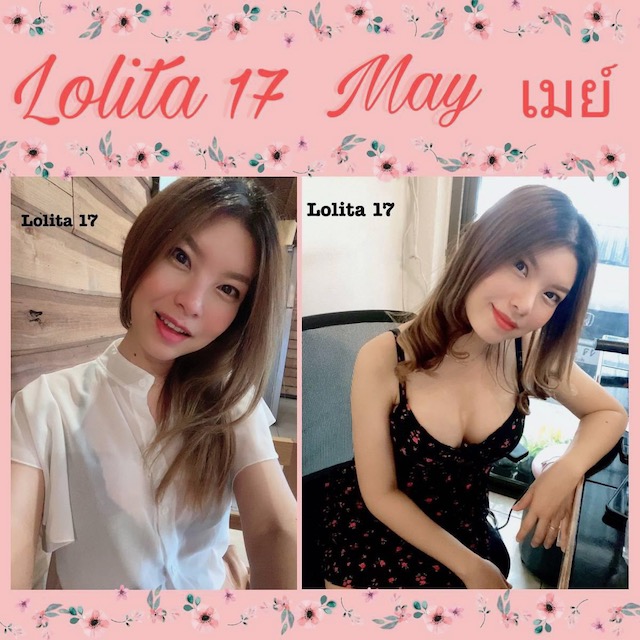 NOTE: Not all staff are working full-time and some staff can change any moment. Please add the shop on your LINE application, then check your timeline and you will see an update about available staff working every day.

Daisuki Massage strives to provide the best service to its customers. The shop has devised various ways to do so, by training staff in all processes of client interaction, by working on skills, by improving its management and booking system etc.
Daisuki Massage values happy and satisfied customers who become regular customers and refer friends too and is always open to your questions, comments or complaints.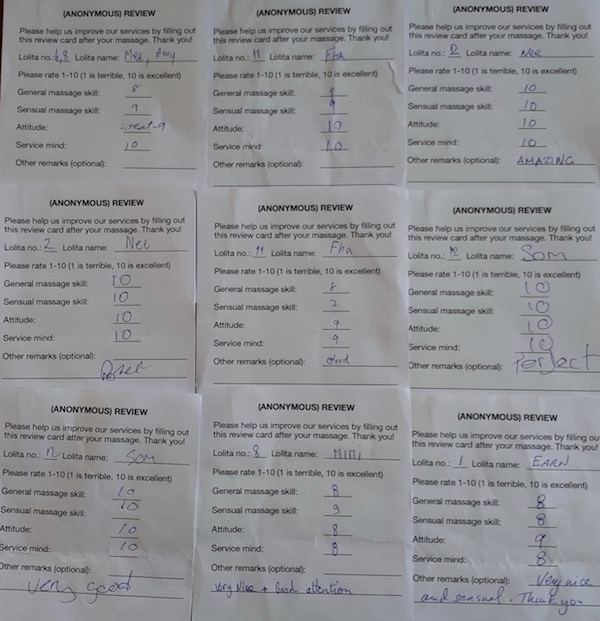 A day in the life of Daisuki's Lolitas: true and verifiable customer ratings to enhance staff performance all focused on giving you as a customer more satisfaction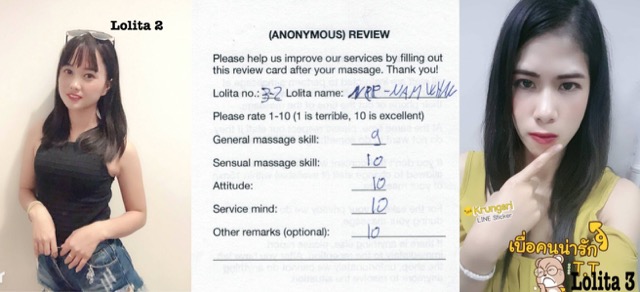 Must-try-before you die: one of Daisuki's best-selling massage packages called FourPlay, an interaction of 4 hands pampering your body towards a sensual summit.
Daisuki by Lolita can also be reached by email at daisuki.by.lolita@gmail.com.
DAISUKI MEMBER CLUB
Especially for customers who stay in Chiang Mai longer term, Daisuki offers a member club card that enables you to collect points for a free Gogonutz® massage. Ask the reception for more details.

PAYMENT METHODS
Cash is always best, there is an ATM just around the corner, but we can facilitate other payment options if you're travelling and you're in a peculiar situation.
creditcard or debitcard payment: 3% fees
Paypal: paypal.me/DaisukibyLolita
WeChat Pay / Alipay
PromptPay by Thai banks
Bitcoin or other top 5 cryptocurrencies: yes, we support crypto! Being the most innovative massage salon in Chiang Mai, we can process but please notify us a bit in advance that you want to exchange your virtual currency for a real-world massage, because not all of our receptionists are able to handle the procedure.
---
Karsai is a uniquely Thai massage style that focuses entirely on your genitals. In Daisuki, the treatment will include stomach massage (Chi Nei Tsang), as it should be, and prostate massage as well. All therapists are duly trained.
NOTE that a happy ending is not included in the price of Karsai (but all masseuses are happy to oblige for a tip if you can't stand it anymore).
KARSAI WITH TANGMO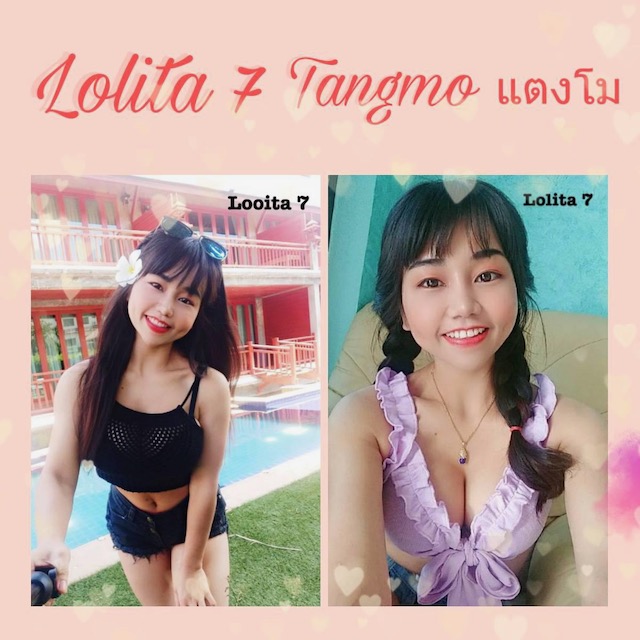 Tangmo is no doubt one of the best masseuses in town and with her Karsai skills, she won't disappoint you. Tangmo has a good feel for the right points, gives a solid massage, and being such a warm, pretty and well-breasted woman, can add that little bit of spice to make it pleasant too

.

KARSAI WITH ANNA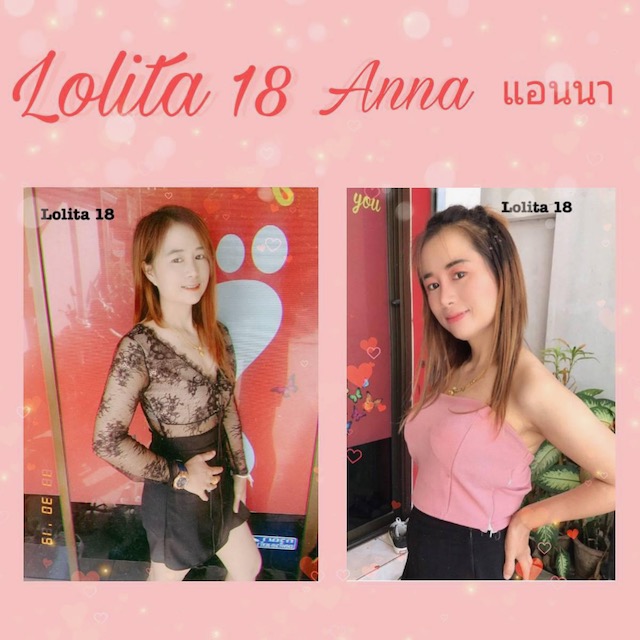 Anna is a somewhat more mature Lolita and makes that up by her customer dedication and desire to give a good service. She's a student of Tangmo.
KARSAI WITH ITIM
ITIM (Lolita 2, previously Nee) is a student of Tangmo and possesses great skills when it comes to massaging the prostate.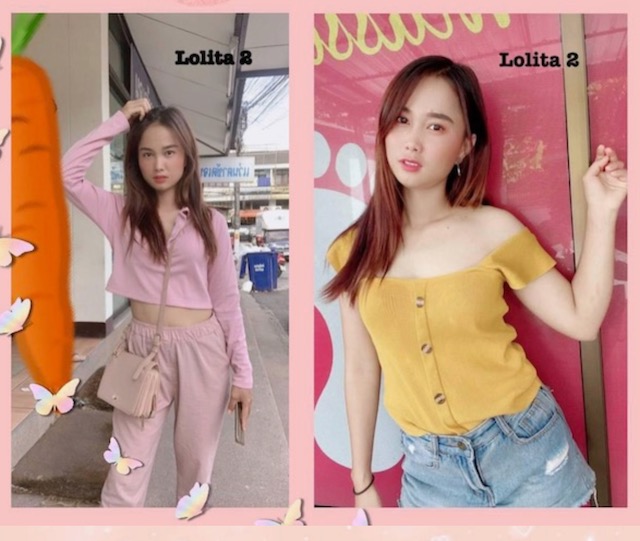 ---
REVIEW BY CUSTOMER
Me and my mate have been going to Daisuki quite a few times now. I'd like to share my experience with you.
Daisuki is one of the best-managed businesses in town. You can see that from the smart menu, the way they advertise and the concepts of the business. But more importantly what I like about this shop is that the staff are clear about what pleasures they can bring to you.
The first time, I tried to save money by choosing just an oil massage and then asking for more during the massage. But it created some miscommunication and friction with the girl when I ultimately didn't opt for anything at all, so eventually it spoiled the atmosphere.
The next times, I chose the best-selling package (Gogonutz) because it's so utterly relaxing to just let the girl do her thing without you even uttering a word.
One thing you have to understand about taking a massage in Thailand: the customer is not so much King as the girl is Queen. People who have been in Thailand long enough know what I mean. So, if you want to get the most out of your massage, treat the girl nicely, don't be an .ssh.le but treat her with respect. Chat a little with her, be the nice generous foreigner. This way, she'll give you what you want.
If you look like Brad Pitt all the girls will want to jump on you, but if you're a bit older, like my mate, just be courtuous and generous and you get equal treatment.
Ethan
---
OTHER SENSUAL AND EROTIC MASSAGE PLACES IN CHIANG MAI: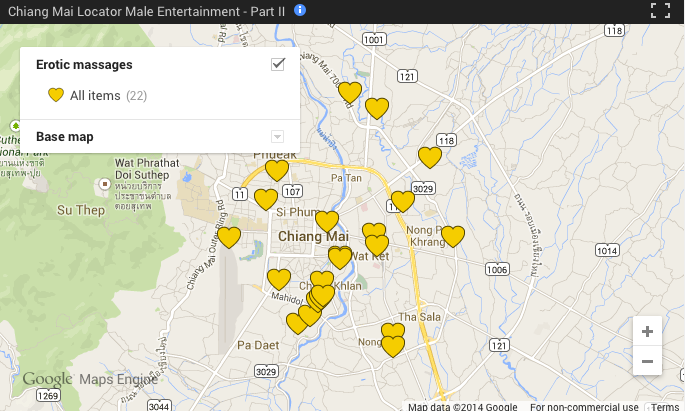 Having trouble to find other places? Become an Insider and get full access
to other male entertainment places and more.
---
This information was outsourced and compiled by our partner cmXlocator. For more information, please contact cmXlocator@gmail.com or become an Insider member here to get full access to all Male Entertainment info. Copyright cmXlocator.
LEAVE A COMMENT BELOW (PUT IN YOUR REAL EMAIL ELSE COMMENTS WILL BE DELETED)
---
This page contains more content accessible for Premium Member. Please check out our
Insider Guide
and become Premium Member.