(Recommended by massage lovers)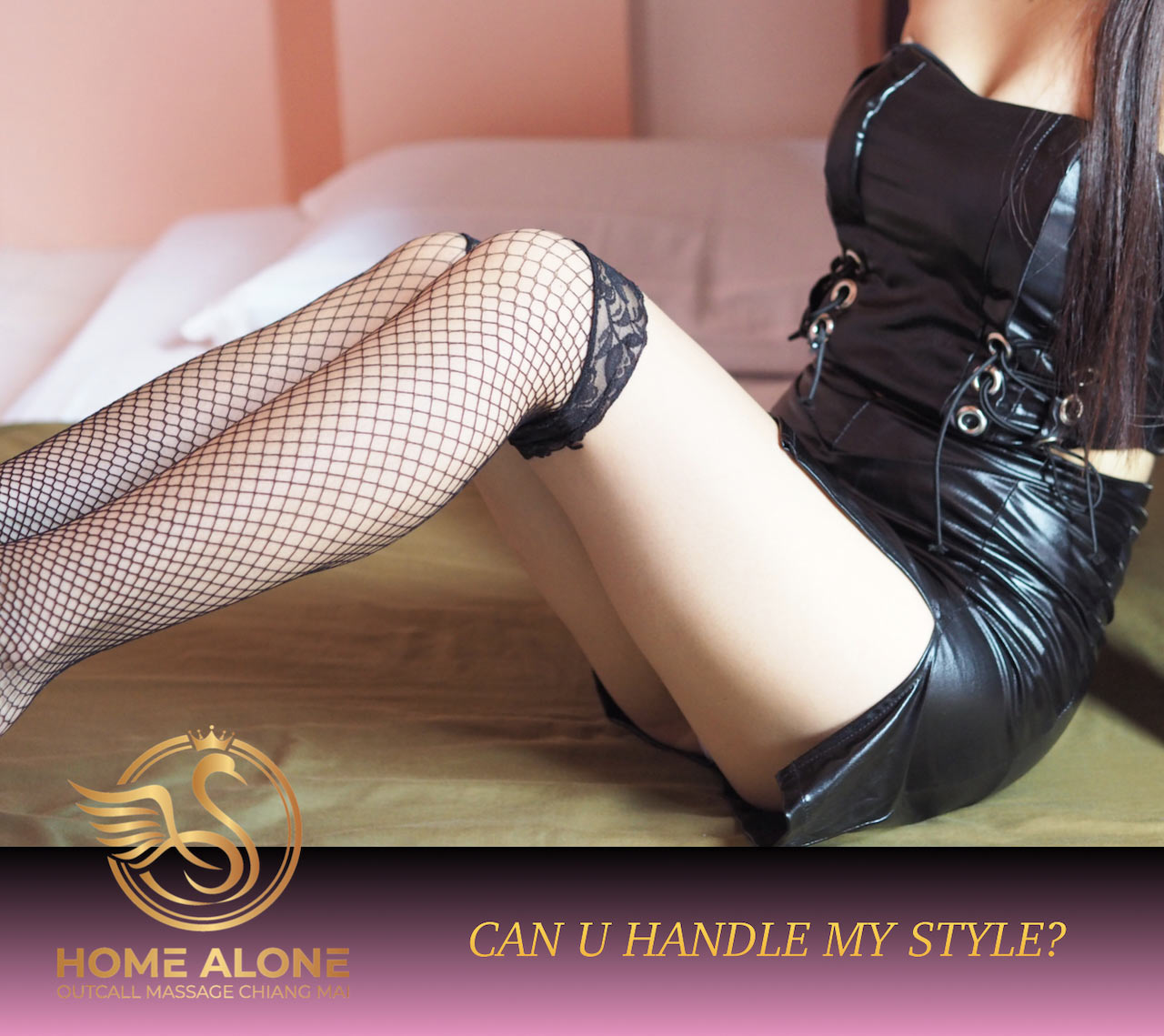 Home Alone Outcall Massage is Chiang Mai's best and largest outcall massage agent, which a great selection of hot and skillful girls ready to massage you when you need it.
โฮมอะโลน นวดนอกสถานที่เชียงใหม่
---
Home Alone is Chiang Mai's most complete and efficient outcall massage agent: with one click you'll be offered a great selection of girls with various skillsets, each of them could be at your doorstep within the hour.
STAFF
Home Alone works with 3 groups of girls:
GROUP 1: FULL-TIME EMPLOYED GIRLS

These are girls full-time employed by Home Alone's partner shops. You can either book them in-house in the partner shops or outcall in your hotel room.
These girls are actively trained, monitored and managed, so you're unlikely to get disappointed about the service. The outcall menu for these girls is interesting and there is always a happy ending, however please note that the focus is in the first place on giving a sensual massage and not on extras. You can of course discuss and negotiate some extras with the girls directly, but not that most girls in this group don't like to offer 'full service' (sex).
Besides enjoying this service in the comfort of your hotel room, you can also enjoy it in-house in one of Home Alone's partner shops. The advantage of that is that there are more girls to choose from (because not all girls working in a shop want to do outcall), that there are even more packages to choose from, and that it's a little bit cheaper for you (because there is no travel charge for the girl).

=> Choose from this group of girls if general and sensual massage skills are more important to you than 'extra options'.

GROUP 2: FREELANCERS
You can book these girls for a massage in your hotel room, outcall only. These girls are not trained by Home Alone or its partnershops, they work by themselves, however Home Alone does monitor their performance.
The only package available to book is Gogonutz, however freelancers are generally more eager to discuss extra options even going all-the-way (full service, sex).

=> Choose this group of girls if going as far as possible in 'extra options' is more important to you than general and sensual massage skills,

ASK HOME ALONE FOR MORE DETAILS
GROUP 3: GIRLS FROM BODY-TO-BODY MASSAGE PARLOURS
At the demand of customers, Home Alone can also arrange for outcall massage by girls working at various body-to-body massage parlours. Obviously, these girls are focused on go all-the-way, after a (body-to-body) massage. Note that Home Alone does not train these girls, they all have a work base somewhere else and are supposed to have been trained there, but Home Alone does monitor their performance. Amongst the services provided are also overnight stay and entertainment services (going out together for dinner, drinking, watching a movie and so on).
=> Choose a girl from this group if you are mainly interested to go all-the-way, after a massage or a body-to-body massage.
GROUP 4: LADYBOYS
For those with a different preference than normal girls, Home Alone can provide for outcall massage by ladyboys. Thai ladyboys are wold famous for their beauty, it is often said that ladyboys are more beautiful than normal girls.

ASK HOME ALONE FOR MORE DETAILS
MENU GROUP 1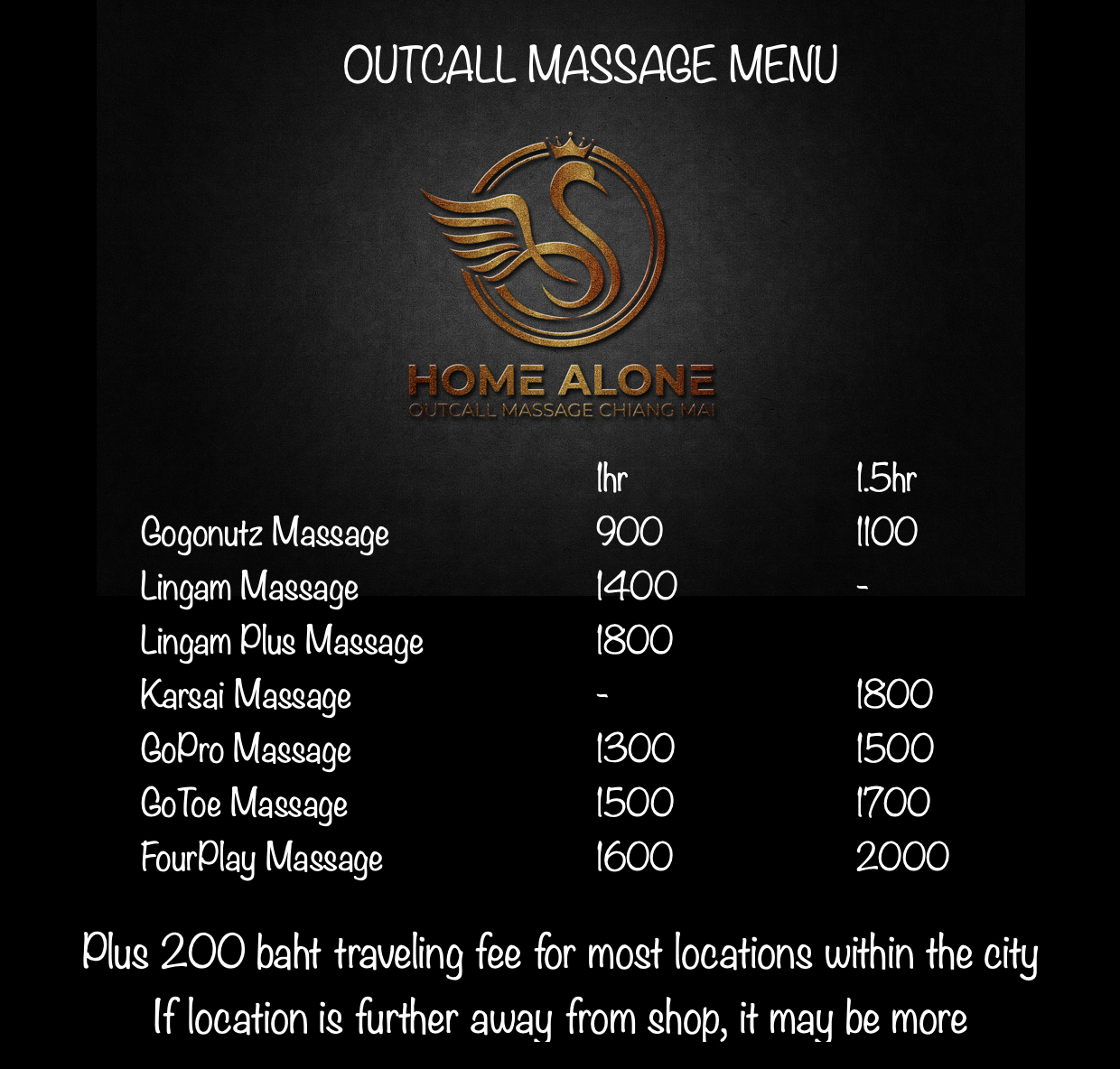 * Prices include traveling fees within the city. If your location is further out, there may be additional traveling charges
NOTE ON 'EXTRA OPTIONS': Home Alone only offers what is plainly on the menu. If you want to ask extra options (such as taking off shirt, taking off all clothes, full service and so on) from the girl, that is strictly a private arrangement between you and the girl, Home Alone does not sell such extra options. In general, girls in GROUP II Freelancers tend to go further in what they are willing to sell than girls in GROUP I Full-time employed, however Home Alone does not guarantee which girl possibly sells which extra options.
In any case, affiliates of Home Alone never allow full service inside their premises.
Gogonutz® massage is a sensual oil massage that makes most men go nuts, hence the name Gogonutz®. What's great about this package is that it will empty your nuts, so there's no need for awkward discussions anymore. Just relax and let the hands of the masseuse do their job. (Performed with a mix of coconut oil. If you're still not clear about what this package entails, watch a visual explanation here.)
Fourplay® is a Four Hands Gogonutz® massage (in other words: two girls driving you nutz), especially suitable for those who can't get enough of a good thing. For once in a lifetime, indulge in this summit of pampering and go through the roof with two beauties by your side.
---
FINALLY, YOU'RE HOME ALONE AND YOU CAN DO WHAT YOU WANT
---
GoPro® Prostate Massage is a combination of Gogonutz® and Prostate massage, especially suitable to those purely interested in pleasure with a capital 'P'.
The Prostate is also called men's P-spot, in analogy to the female G-spot, and when triggered in the right way, it can make you go off like a rocket. GoPro® is only performed by a few selected staff, as it requires skills and knowledge, so please book in advance or ask the counter.
However, if you're new to prostate massage, it is recommended that you first have at least one session of Karsai massage (see below), because this is the more complete treatment that involves both aspects of pleasure as well as health.
Read more about Prostate massage here
GoToe® Massage is a sensual massage that includes a sensual play with not only hands, but also feet! Absolutely unique in Thailand and a dream package for foot lovers and others with a distinct taste. GoToe® is naturally best performed when you book two girls (simply ask the reception for the price of GoToe-by-Two). GoToe® is only performed by a few selected staff.
Karsai (incl. Prostate Massage) is an ancient Thai genital massage aimed at clearing blockages in the scrotum, ducts, testicles and penis. It is a genuine therapeutical massage conducted by a certified practitioner, not a happy ending massage. Prostate massage is a natural part of the Karsai treatment and the prostate is not only massaged for pleasure but also to improve your future sexual performance, amongst others.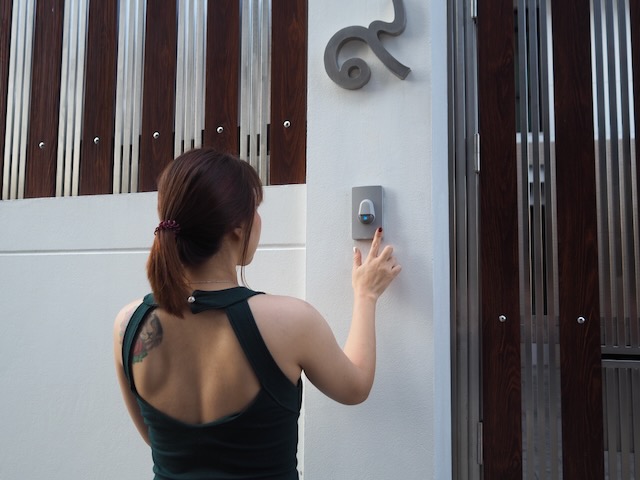 Home Alone girl in action
You are welcome to walk in and see which girls are available, but if you want to be sure of a certain staff, it's best to book in advance preferably through LINE (smartphone application) or by phone call.
Phone: +66 (0)929239888
Whatsapp: +66 (0)929239888
LINE ID: homealone888
Kakaotalk: homealone88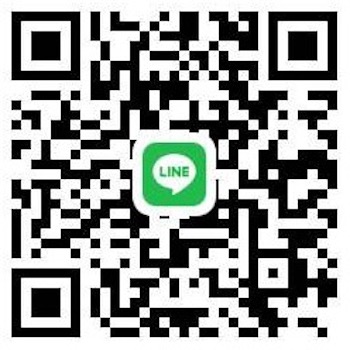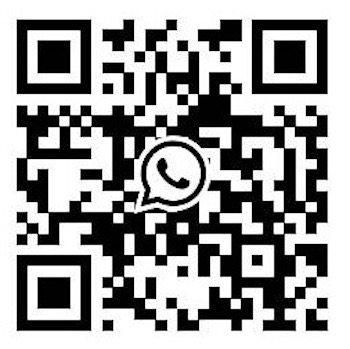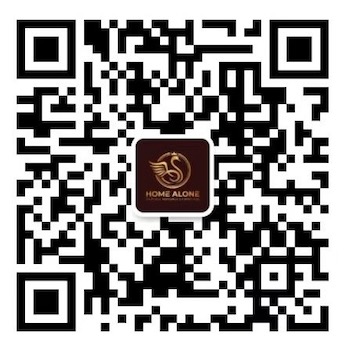 QR codes of respectively LINE, Whatsapp and WeChat
---
NOTE: please make sure you are ready to open the doors of the building for the staff if there is a security system
OPENING TIMES
Every day (including Sunday, Monday and public holidays unless announced here) from 10:30 hr until 23:00 hr.
IN-HOUSE FACILITIES
Most customers book outcall massage in their hotel room, some in a love hotel nearby, but if you would like to enjoy the massage with a girl in a normal massage shop, that's perfectly possible in one of the shops of Home Alone's affiliates, which have a much better atmosphere than love hotels and offer completely private rooms with aircon.
PLEASE NOTE:
GROUP I: for in-house booking (massage in one of our affiliate shops) you don't have to pay for traveling fees of the girl
GROUP II: for in-house booking (massage in one of our affiliate shops) you still pay for the traveling fees of the girl, since these girls are freelancers and have to travel from their house to the shop
GROUP III: no in-house booking available
It is highly recommended that both the customer and the staff wear a mask, but we know that some customers prefer to enjoy the beauty of the staff and ask her to take off the mask. In such case, we recommend that the customer wears a mask.
Home Alone strives to provide the best service to its customers. We have several systems in place to train, monitor and review our staff. Home Alone can control the quality of staff in GROUP II Fully employed staff much better than in GROUP I Freelancers.
Should there nevertheless be any issues, you should contact us as soon as possible even during the treatment.
At the same time, please be aware that not all staff may be willing to do all the extra things that you desire and always stay a gentleman, which naturally induces the best the best treatment by our staff: you won't be the first one our staff wants to date, if you're a real gentleman!
PAYMENT METHODS
Kindly make sure that you have enough cash to pay the girl when she arrives in your hotel room. Staff may not always have enough change.
If you have a Thai banking app, you can also pay with your phone.
EXAMPLES OF HOME ALONE FREELANCERS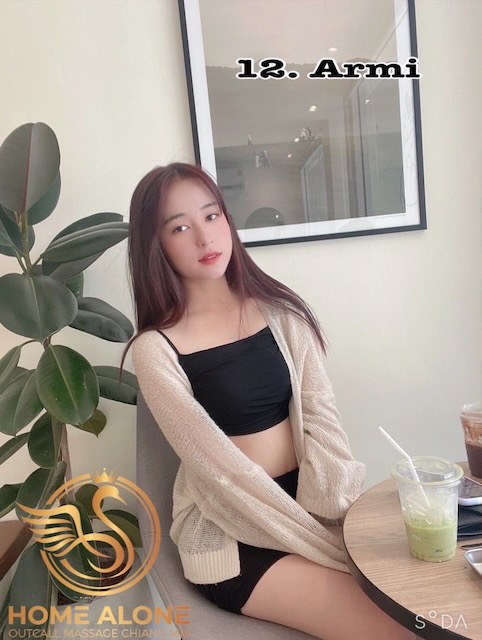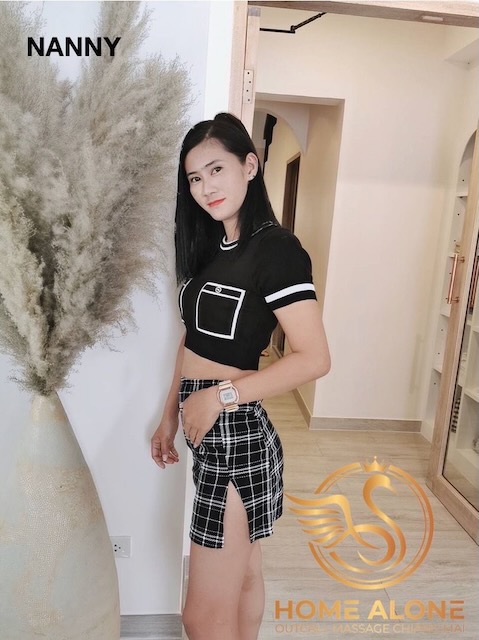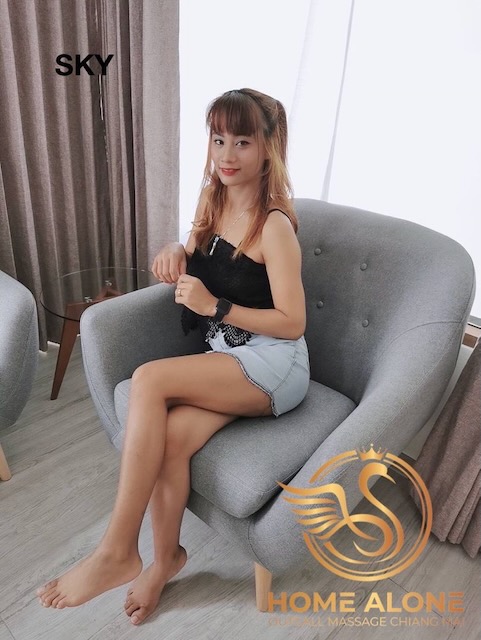 ---
OTHER SENSUAL AND EROTIC MASSAGE PLACES IN CHIANG MAI: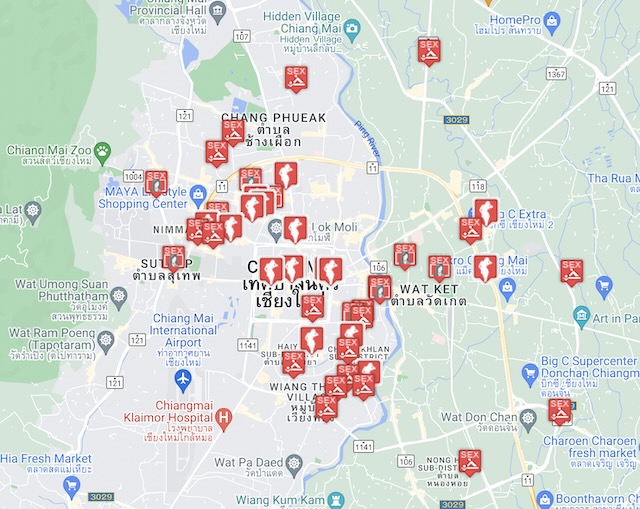 Having trouble to find other places? Become an Insider and get full access
to other male entertainment places and more.
---
This information was outsourced and compiled by our partner cmXlocator. For more information, please contact cmXlocator@gmail.com or become an Insider member here to get full access to all Male Entertainment info. Copyright cmXlocator.
LEAVE A COMMENT BELOW (PUT IN YOUR REAL EMAIL ELSE COMMENTS WILL BE DELETED)