More info
A Phoenix rises again and again from the ashes, a phallus does that too. The Phoenix Club (previously also Model Club) opened in 2013 and is an erotic massage place that offers sexual / erotic massages and body-to-body massages. This place is mostly focussed on Thai clientèle, so it's better when you speak some Thai. Can be difficult to find.
Phoenix Club มาสสาจ & สปา เชียงใหม่ (มาสซาสแอนด์สปา / นวด)
Open from 11am-12pm.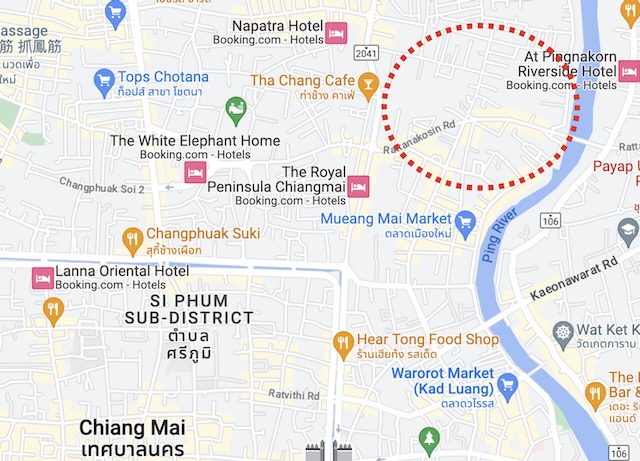 REVIEW BY HUNTER MARCH 2023
Phoenix prices its body-to-body massage at THB 1,700 and full service (งานจบ or คอรส์จบ) at THB 2,900, both 1hour and 15min. Six girls present themselves in a line, most of them attractive enough. I choose New New, she promises to have a gorgeous body.
Standard procedure follows: up to the room, shower (but she doesn't help me to take off my clothes), she does some Thai massage on my back, then starts to kiss my nippels, balls and dick. Bare blowjob isn't unpleasant although it always feels a bit mechanical in these places. She then suggests to move on with sex. I ask what about the B2B? She says oh but you booked งานจบ (full service), isn't it?. Well, isn't it supposed to be part of the treatment, I ask? Oh, but I gave you a Thai massage, most customers don't like nuru gel, she goes. I ask her to try nevertheless but let her stop after a few minutes because it's so monotonous and mechanical.
She's really pretty, beautiful natural breasts, not fat, nice pussy, so I fuck her and she moans, probably most of it is fake but what can you expect. Well, she rubs her own clitoris, so she wants to enjoy it too. I finish a few minutes before time and she says time is up at 65min. I say isn't it 1hr and 15min? She says she always puts the alarm at 65. So she's been working at this place for more than a year and still doesn't know what the official time is, most customers finish before the time anyway.
She's a nice women to fuck, but that's it. I didn't look into her soul, I didn't have a deep connection, we had some chit chat but in the end it's a lot of "beating around her bush" for what in the end is just a fuck. But that's what most B2B shops are about.
The proof is in the après-ski: after this experience, are you eager to try it again? For me, not really, not soon at least, perhaps when I'm very horny and want to experience the feeling of real penetration. But not very soon.
If you decide to try this place, you can either book full service at the counter or book the B2B with the girl and then tip her in the room, but you probably won't get it much cheaper anyways because New New tells me that she normally asks for 2000 baht more.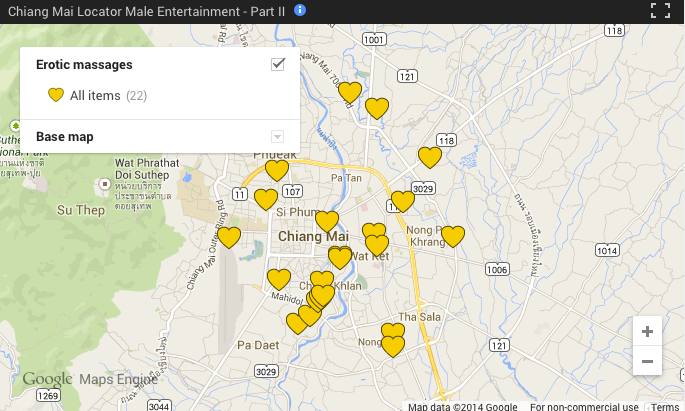 Having trouble to find it or want more information? Sign up for our Insider Guide and get a full route description and more.
Phoenix Club Massage & Spa photos