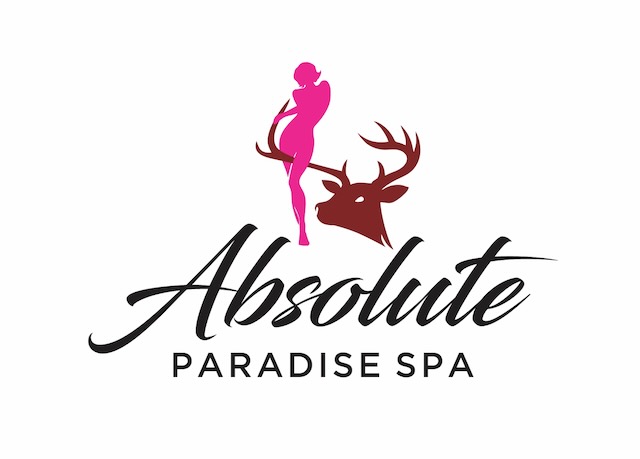 Absolute Paradise Spa, conveniently located in town not far from the nightbazar, is one of the most established names in Chiang Mai when it comes to erotic body-to-body massage.
Absolute Paradise Massage มาสสาจ เชียงใหม่
---
Absolute Paradise Spa, or as locals like to abbreviate: Absolute, is a veteran amongst the now twenty or so body-to-body massage parlours that the city counts. There is a reason why Absolute has outlived many of its competitors, and that is because its staff generally provides better service than other shops. This is why Absolute has a clientele of loyal customers who visit the shop as soon as they're back in town.
WHY PAY A VISIT TO ABSOLUTE?
Readers and Premium Insiders know that I'm generally not so fond of body-to-body massage parlors, for the reason that their concept is outdated and usually carried out mechanically without a real sense of sensuality.
Sensuality is the most important ingredient of any erotic or sensual massage and the best places to experience it are unfortunately not body-to-body massage parlours (so-called level 3 shops), but the top of happy ending massage parlors (so-called level 1 shops) in Chiang Mai, such as All about Touch, Daisuki Massage by Lolita, Senz~ Diva Massage and Dream Massage.
There can be reasons to go to an erotic body-to-body massage parlour, though, and that is simply when you don't want a thorough massage as a basis to start with, but you just want to have the girl naked rubbing her body against you and to finish with sex (full service). I personally don't see the point of going to a body-to-body massage parlour just to get a HJ from a naked girl, if you want that you better go to the better happy ending massage parlours I mentioned and ask the girl to take off her clothes. It will be more exciting and you get more than just plain naked wanking.
If you do want the straightforward naked rubbing with the option of sex, then Absolute used to be one of the best places in Chiang Mai to go to for the following reasons:
In pre-covid times, it had a great number of girls. Currently, they are building their staff count up slowly.
The girls really make an effort to please
The girls get better training than in other shops, so techniques of how to please and make you horny are better
Many girls speak decent English, making the interaction more fun
A big downside of Absolute are its premises. It's housed in an awful old building off the main road and the rooms are rather basic. So if you're looking for a high-society or luxury environment or you're sensitive to ambiance, this is not your place. But the rooms are all clean and private, with aircon, and some customers even find the location perfect because absolutely nobody will see you going in there and doing your dirty thing.
Most regular customers don't mind the basic rooms, because the girls are so pretty and you can have a lot of fun with them.
A final downside of Absolute is that the price for full service is somewhat higher than its competitors: if you book at the counter, full service will cost you THB 2,600 while nowadays in several B2Bs you can get it for THB 2000 or less. If you book a normal B2B massage and then negotiate with the girl in side the room, Absolute girls would typically ask another THB 1,500-2,000 on top of what you already paid, so I wouldn't do that.
The biggest downside of Absolute at this time (April 2022) is that there is absolutely no management and there is no receptionist, so if you add them on LINE, don't expect a quick answer within minutes but rather accept they add you after a day. If don't mind about that, and finally get to do it with a girl in the room, you may be happy enough to ignore the downsides of Absolute.
MENU
Body-to-body massage THB 1,600 for 1hr 20min
Quick body-to-body massage THB 1,200 for 45min
Sandwich body-to-body massage: THB 2,600 for 1hr 20min
Karsai Thai genital massage: THB 1,800 for 1.5 hr.
The main treatment available is a body-to-body massage. The treatment includes shower together with the girl, nuru gel massage by the girl, body-to-body massage, handjob finishing.
I wouldn't recommend Karsai in Absolute, because it isn't really a deep solid treatment, it lacks the internal prostate massage which is both good for your health and can be very pleasurable, and it lacks a proper abdominal massage (Chi Nei Tsang).
Read more about Karsai and better Karsai providers here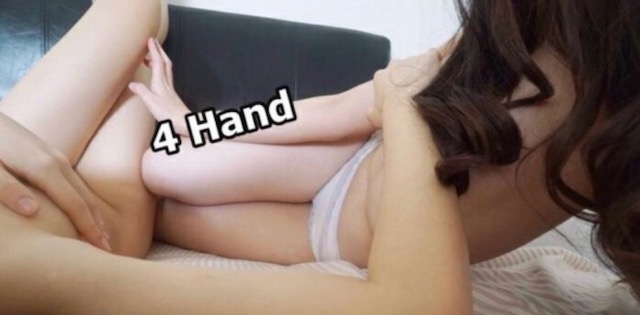 NOTE: In Absolute, the price for full service will depend on the size of your dick. Asian or small sized customers are charged less. For once, there is some benefit in being smaller-sized

.
OTHER NOTES:
Prices quoted are net prices and as a foreigner you pay exactly the same price as local Thai. No dual pricing.
If you come by taxi, please tell the driver that you go to the Paradise hotel, not to the Absolute Paradise Spa, because then the driver will try to get an unnecessary commission from the spa and then the Spa may have to charge you more than the prices quoted here.
If you come by Grab Taxi, there is no worry about unnecessary commissions and you can just tell them the destination 'Absolute Paradise Spa'.
GIRLS
In normal, pre-covid times, there were always large team of girls working in Absolute. Since the business started up again early 2022 after a pause, it may need some time to get back to its normal staffing of 10 or so girls.
What I like most about Absolute Paradise Spa is that there is a fairly good system of veteran girls training the newbees in ways to please guys. There is not a lazy business culture where girls are left to themselves and really don't know what they are doing. While in other B2Bs the girl may just shower you with a lot of soap (always the aggressive Lux brand, by the way, because it completely strips off all natural oil off your skin, making the girls feel that it's clean), in Absolute the fun usually starts already in the bathroom and you just want to take her from behind right there.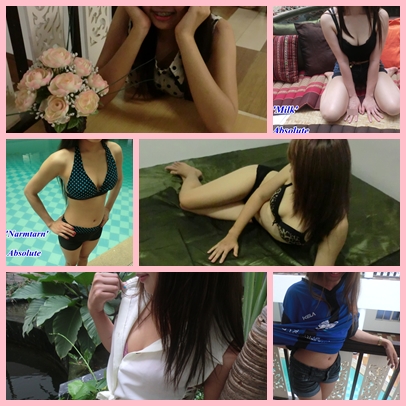 OPENING TIMES
Every day from 10:00am until 10:00pm. Usually the selection of girls will be greatest some time in the afternoon or early evening.
FACILITIES
This again is one of the biggest downsides of Absolute Paradise Spa: the building is very run down and completely empty and the rooms are basic. Although some customers really like the location because it's so quietly hidden in a soi where nobody sees you going to do your thing.
I believe most male customers don't mind the outside of the building as long as the rooms are clean and private and the girls are pretty and give good service, and that's exactly what you get.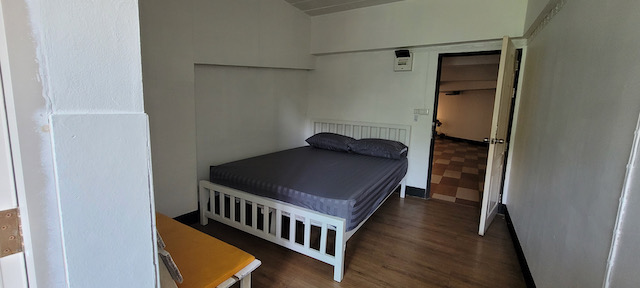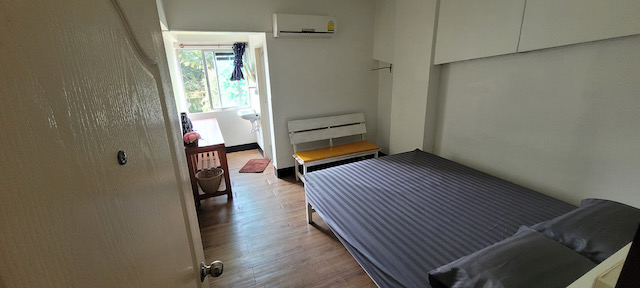 REVIEWS
GIFT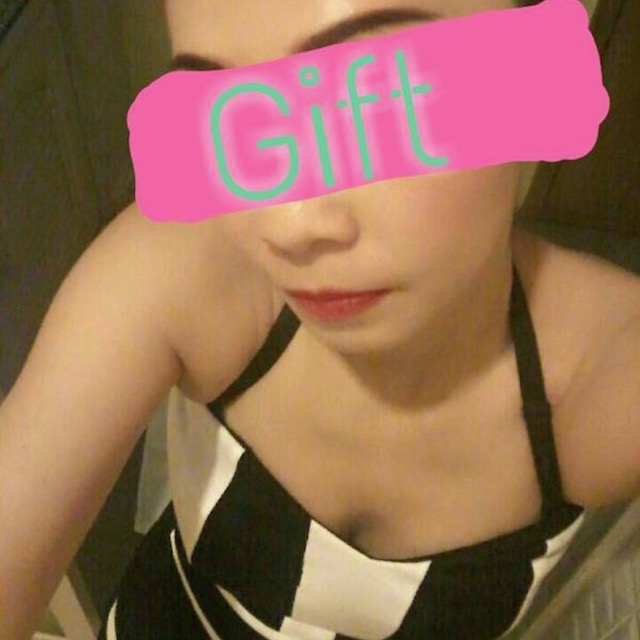 Gift is back! With her age, Gift is probably Absolute's most veteran girl. So don't expect a spring chicken when you book her. But she is gifted with skills that gave her a vast crowd of loyal clients, all raving that's she's back in town.
Absolutely Gorgeous Price: THB 1,600
---
ZARA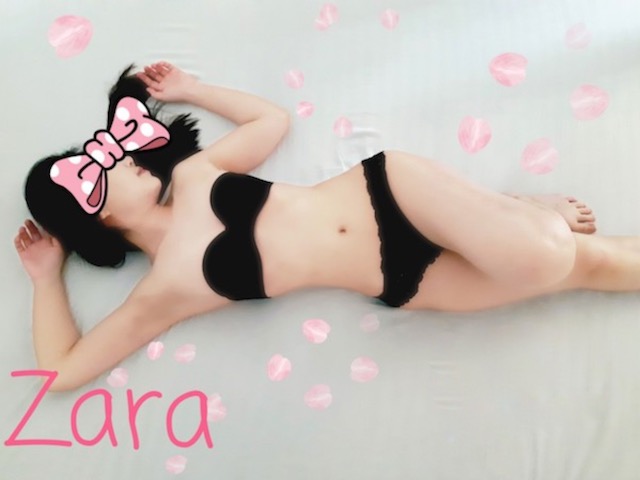 A relative new-comer, Zara is one of Absolute's latest additions to the A-team. With her gentle moves, her service-mind and never-lasting effort, Sala is worthy of the "Absolute standard" with all girls making the best of the time to really give you value for money.
A complete natural, Zara's moves, whirling around you with her beautiful shapes in sight could finish you off any time. If you didn't prematurely come, Sala will open her Box of Pandora with yet another position and yet another hand technique to juice it all out of you. Like some other Absolute girls, Zara doesn't shy away from the use of her tongue on erogenous zones while crawling on you like a tiger.
Absolutely Gorgeous Price: THB 1,600
---
DUTCHIE
Dutchie is a warm and dedicated masseuse, who pays attention to your needs and fills up the entire time you booked with a solid massage session. Dutchie excels at giving an erotic body-to-body massage, as she is somewhat naughty and enjoys to play around with the right customer.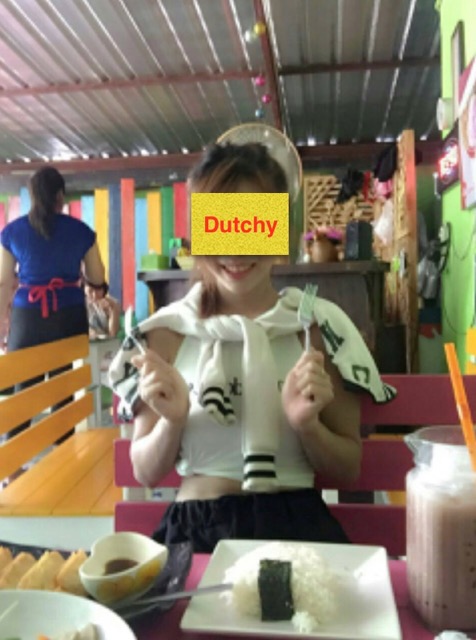 Khun Dutchie is a dedicated masseuse who can give you
a fun erotic body-to-body massage
OTHER GIRLS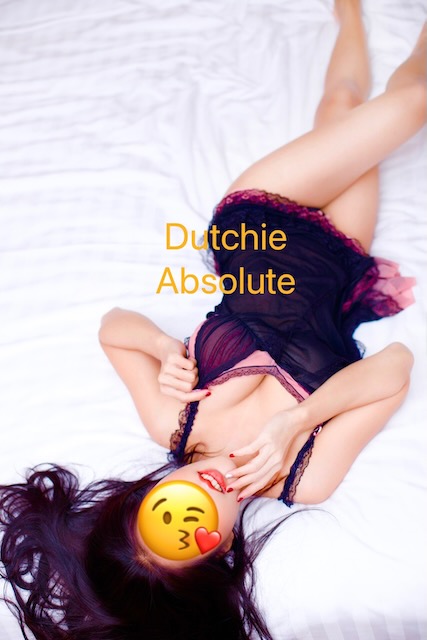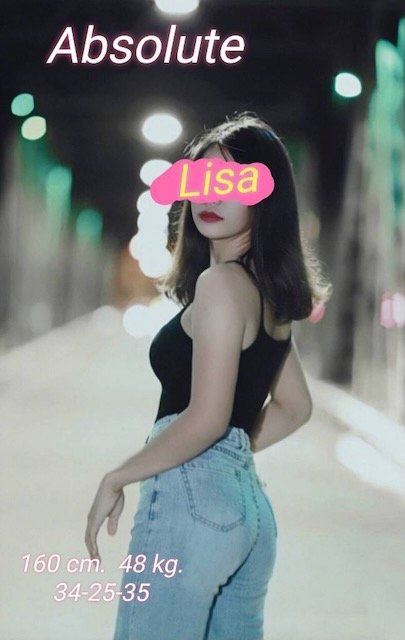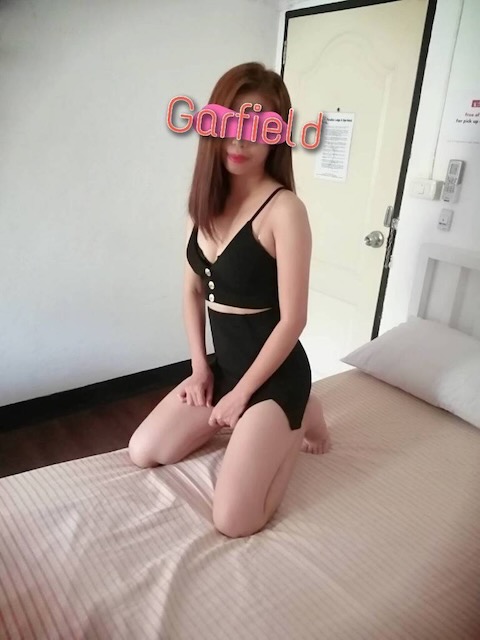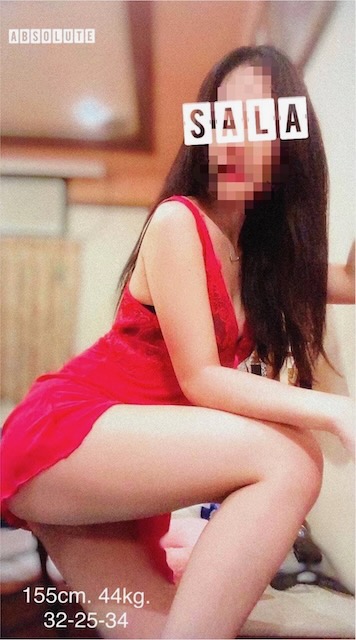 ---
OTHER SENSUAL AND EROTIC MASSAGE PLACES IN CHIANG MAI: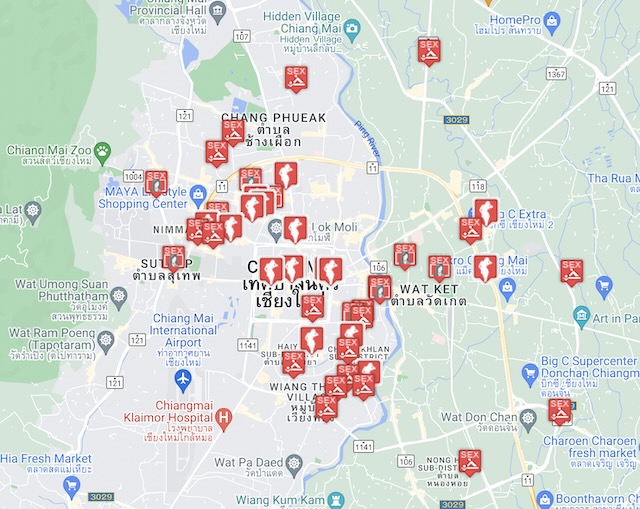 Having trouble to find other places? Become an Insider and get full access
to other male entertainment places and more.
---
This information was outsourced and compiled by our partner cmXlocator. For more information, please contact cmXlocator@gmail.com or become an Insider member here to get full access to all Male Entertainment info. Copyright cmXlocator