Baifern Outcall Massage Chiang Mai
---
Any changes about this business?
Contact us
.
---
More info
Baifern Outcall Massage is a very local business mostly known to Thai customers. This business does not have a shop address and specializes in outcall massage only. The business claims to provide 24 hours service. Not much English spoken so follow Premium Insider instructions on how to book a massage.
ใบเฟิร์น บริการนวดนอกสถานที่ นวดกระปู๋ นวดพิเศษ นวดนาบ เชียงใหม่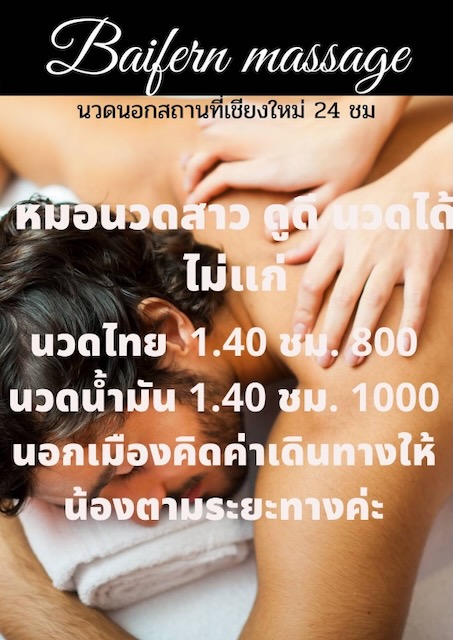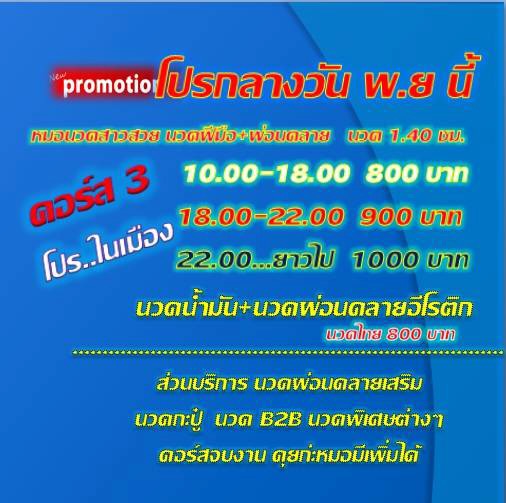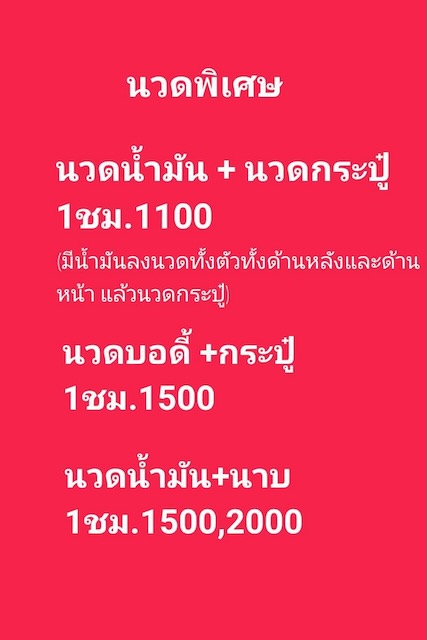 OUTCALL MENU
A bit confusing menu that nowadays also includes body to body and sex
Group 1 older women with massage skills
Thai massage 2 hours THB 600
Oil massage 2 hours THB 800
Foot massage 2 hours THB 800
Group 2 younger cute girls for light massage with erotic options
Thai massage 1 hour 40min THB 800
Oil massage 1 hour 40min THB 1000
OUTCALL LOCATIONS
Within the ring of Chiang Mai: free. Locations further than that: surcharge for travel, you will be notified how much.
OUTCALL STAFF
In group 2, there are about 5-7 girls available, depending on the time of the day. Age 20-35 or so, fairly cute to average. Contact the shop to ask for pictures of outcall staff available.
OUTCALL TIMES
Outcall Massage is available 24 hours every day. Please make a reservation about 1 hour in advance.
Baifern Outcall Massage Chiang Mai photos