Anime Kawaii Shop Chiang Mai
---
Last edited: January 16, 2021 at 06:08:20
---
(Recommended by massage lovers)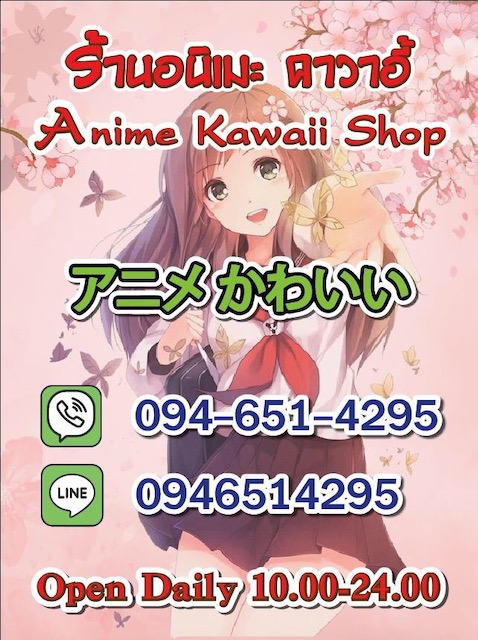 Anime Kawaii Shop is a cozy little shop offering great services to the distinguishing gentleman looking for that little bit extra. Walk in here tired of heat, dust and work, and walk out reborn as a man.
(Anime Kawaii Shop was previously named Anime Massage).
Anime Kawaii Shop ร้านอนิเมะคาวาอี้ เชียงใหม่
---
Located at walking distance from Central Kad Suan Kaew, this place is a hidden gem that any male massage lover can't afford to skip.

WHY HAVE A MASSAGE AT ANIME KAWAII SHOP?
There are many reasons why a visit to Anime Kawaii should not be missing in your holiday schedule or why you should prefer this massage shop to others.
Probably the main reason why most customers go here is to have a cozy private time with a cute young girl during a caressing massage. If you want to have a very thorough, tough, energy line massage, this may not be your place and you better go to a massage school or a blind massage shop.
Anime Kawaii Shop distinguishes itself from other massage parlours in town in that it's well managed, has a cozy atmosphere and offers a great number of cute young masseuses, many of which are happy to work here to pay for their college fees in the nearby university. Be sure to be pampered in a girly atmosphere and escape for a moment from your daily worries.
A big benefit of Anime Kawaii is that there is no queue system for the staff, quite the contrary: the shop expects YOU to select the masseuse and you don't have to feel awkward to choose a girl.
All rooms are private, you won't have the disturbing experience that you can hear what another customer is saying or that you can hear what the masseuse is doing with him through a curtain.
The shop is in a quiet soi that you can access discretely.
Finally, a unique feature of Anime is the Akasuri, which is a Japanese style bodyscrub (Akasuri). Anime Kawaii shop has created the right facilities for Akasuri and certainly not many with the right facilities (some shops try to scrub on a bed but that's not convenient with all the water).

Watch a video about Akasuri by Anime Kawaii Shop

MENU
Several courses are available:
Thai massage - 1 hour at THB 400
Oil massage - 1 hour at THB 400, 1.5 hours THB 600

500

or 2 hours at THB 700 (you can choose oil, cream or gel)
Thai massage + oil massage combi 1.5 hours THB 500, 2 hours - THB 700
Akasuri: Japanese style body scrub + shower - 1 hour at THB 500 (you can choose salt spa, cream oil or coffee scrub)
Oil massage 1 hour + Akasuri 30min -

total 1.5 hours

THB 600
Oil massage 1 hour + Akasuri 1 hour - total 2 hours THB 800
Thai massage 1 hour + Akasuri 1 hour - total 2 hours THB 800
Herbal compress + Thai massage 1.5 hour THB 600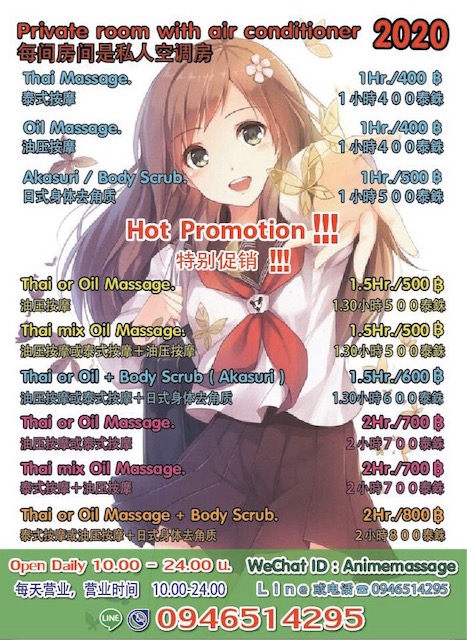 A unique feature of Anime Kawaii shop which few places in Chiang Mai can offer is the so-called Akasuri. Akasuri is a Japanese style bodyscrub, that is supposed to get rid of dirt and old skincells. A mix of cream, honey and salt is used to rub every little corner of your skin fresh and let your pores go open. What more a dirty (old) man could wish for?

Especially if he's bathed and scrubbed by a a cute young girl. Some guys describe this as re-living the experience of being bathed as a baby: an experience of being reborn and a pleasure you won't forget.
The Akasuri ideally follows the oil massage, but can also preceed it.
NOTE:
Not all masseuses give a Thai massage. If you want a firm Thai massage, please check with the PR during booking which staff can provide that.
The shop does not provide body-to-body massages and does not provide sex.
However, rest assured that all masseuses here are willing and able to treat certain aching body parts of your body, and you can discuss your needs individually with the therapist.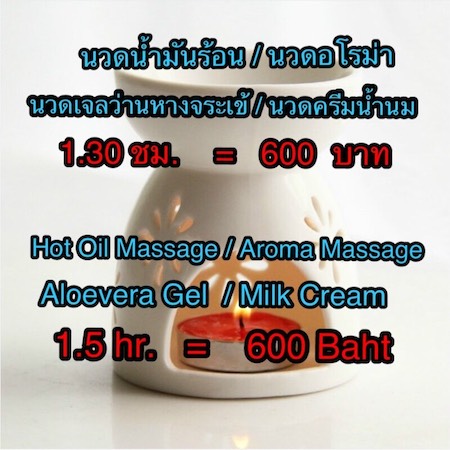 ​OUTCALL MENU
Oil or Thai Massage 1.5 hour = 800 Baht (not further than 1 km from shop: Nimman, Tapae, Maya, Hillside Condo, Nakornping Condo or else, because the staff can take a motorcycle and bring 3 towels and oil to see customers).
In case your location is further than 1km from the shop or in case of bad weather, our outcall staff will need to take a Grab Taxi, the costs of 200 baht are for the customer.
Add LINE ID for outcall massage: 0935695499 to see pictures of staff. Or email : jam_jam.999@hotmail.com or call to : 0935695499 or Wechat ID Animemassage.
5 staff are available for outcall massage, age 20-28. All can do Thai and Oil massage well. Please note that these staff are different from the ones in the shop and that this is not an escort service.
Outcall Massage is available from 13.00-24.00. Please make a reservation about 30 mins or 1 hour in advance.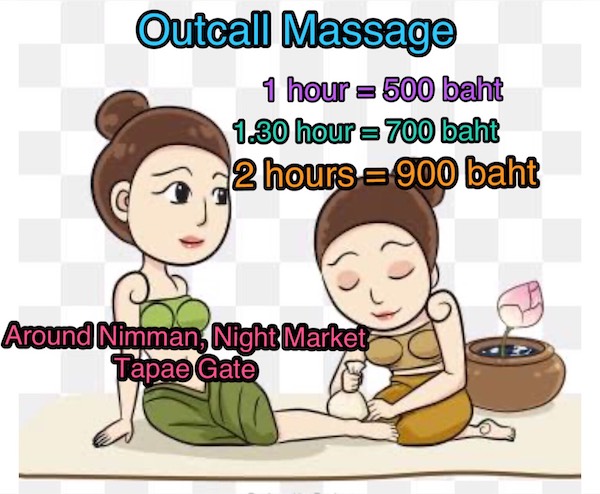 STAFF
There are in total 15-16 (!) girls working here during several shifts of the day, most of which are real students who come straight from the nearby university (Rajabhat) to earn a bit of money on the side. Amongst the staff, some have been trained to do a proper massage (with massage certificate), but most girls are less trained so do not expect a thorough energy line massage. Most customers who come here do so because they appreciate having a private massage with a cute young girl with a sensual twist.
NEW OUTFIT "PRETTY SEXY KAWAII MAID" (MON - WED) & "JAPANESE SCHOOL UNIFORM" (THU - SUN)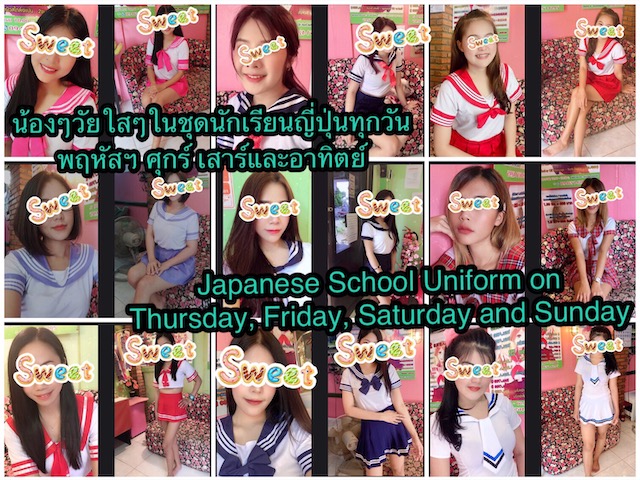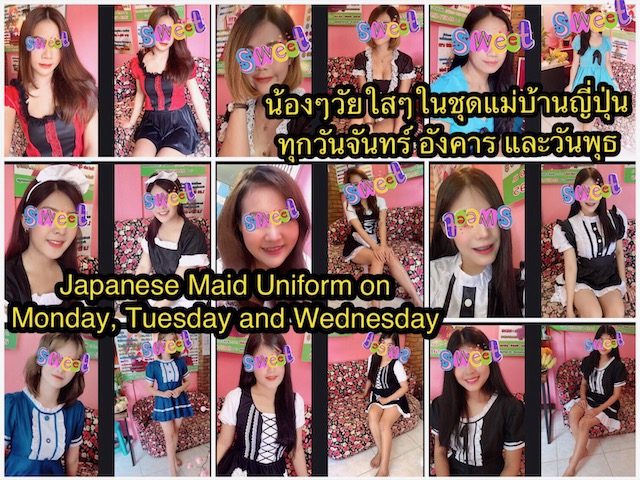 See more pictures of the girls
Each masseuse is different, some is more cute, another massages stronger, another is fun to talk to etc. Please be sure that you select the masseuse of your liking and follow the policy of the shop as to how to change or comment if the massage is not satisfactory to you.
HOW TO BOOK AND ENJOY A MASSAGE
This might seem obvious to most customers but to avoid misunderstandings, there are two ways to book and enjoy a massage at Anime:
1. BOOK IN ADVANCE
This is most customers' preferred way of booking to be sure to have a masseuse ready for your when you arrive at the shop, instead of finding out that your preferred masseuse has been booked by someone else, as the shop can get busy at times.
Contact the shop by LINE or phone and clearly express your preferences: time, type of massage, good skills or better service or good looks. The PR will send you pictures of all masseuses available at that time. Then simply confirm your booking and make sure you arrive at the shop in time.
NOTE:
Anime Kawaii shop cannot hold your booking if you arrive much later than the confirmed time.
Pictures are true and real pictures of masseuses but it can happen that you find the masseuse looks different from your expectation when you arrive. In such case, you are allowed to change and choose another masseuse, there is absolutely no problem in that as long as you tell the PR at the reception straight-away.
2. WALK IN AND SELECT THE MASSEUSE
You are also very welcome to walk-in without a booking. Again, clearly express your preferences with the PR at the reception: time, type of massage, good skills or better service or good looks. Ask to see the masseuses and select the one of your liking.
The advantage of walking in is that you can see the masseuses in real so that there cannot be a disappointment about looks being different from a picture. But realize that at times it can be busy and either all rooms are full or your preferred masseuse has already been booked.
---
A GREAT PLUS ABOUT ANIME IS THAT THE SHOP DOES NOT WORK WITH A QUEUE SYSTEM FOR ITS STAFF
INSTEAD, THE SHOP EXPECTS YOU TO SELECT THE MASSEUSE
NO NEED TO FEEL AWKWARD
---
QUALITY EXPERIENCE ASSURANCE: if you follow the shop's policy about booking and changing a girl, Anime Kawaii shop guarantees your massage experience! Read more here.

Contact the shop by phone or LINE at 0946514295 => ask which girl is available and tell the PR clearly what your preference is: type of massage, good looks, better service, etc.
After making a telephonic booking, make sure you're not late for more than 15 min, because after that the staff will be available to accept other (walk-in) customers.
LINE ID: add by phone number 0946514295 to your Line if you want to get an update about what girls are working.
WeChat ID: Animemassage
Kakaotalk: Animemassage
NOTE: phone calls are answered only between 10:30am - midnight.

FREE PICK UP SERVICE
Free pick up service by car available between 11:00-24:00 from your hotel to the shop (and back) if you book at least 2 hours and within 5km from the shop. Please reserve about 30min in advance at phone number 0935695499 (only between 10:30am - midnight).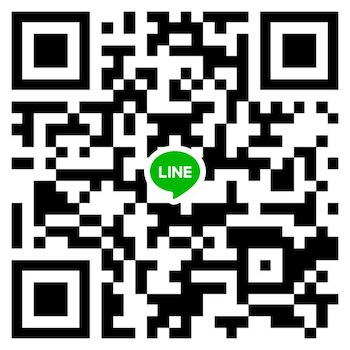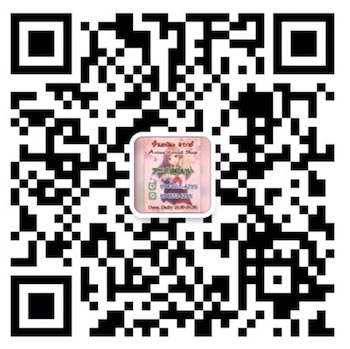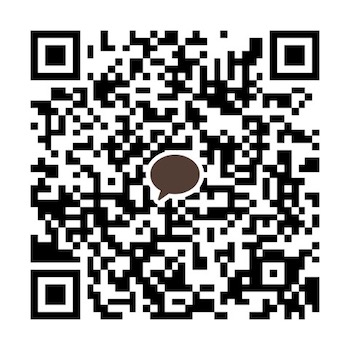 QR codes of Anime Massage for LINE - WeChat - Kakaotalk

OPENING TIMES
Every day (including Sunday, Monday and public holidays unless announced here) from 10:30 hr until 24:00 hr (midnight). It's possible to have a treatment around closing time, if you make a telephonic booking before, else there is a chance that the girls will have left back home and the shop is closed. However, the staff are willing to wait for you as long as there is a booking.
Last order for a 1 hour massage is at 23:00, last order for 2 hour massage 22:00. Shop closes midnight.
SHOP CLOSED 31 DEC 2020 - 3 JAN 2021
OPEN ON 4 JAN 2021
LOCATION
Address: Sermsuk Road, just opposite the YMCA
​GPS coordinates: 18.7995208 - 98.9777070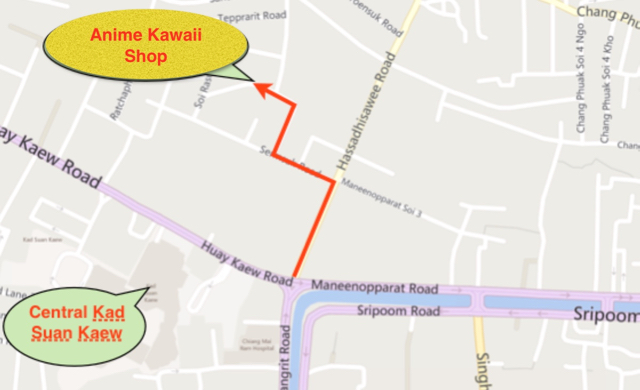 Route description: Just across from the YMCA. From the northwestern corner of the moat, take Hussadhisawee road up north and take the first soi on the left, which is Sermsuk road. Take the second soi on the right and curve with it until you see the YMCA on your left. The shop is just a few steps down the road on the right.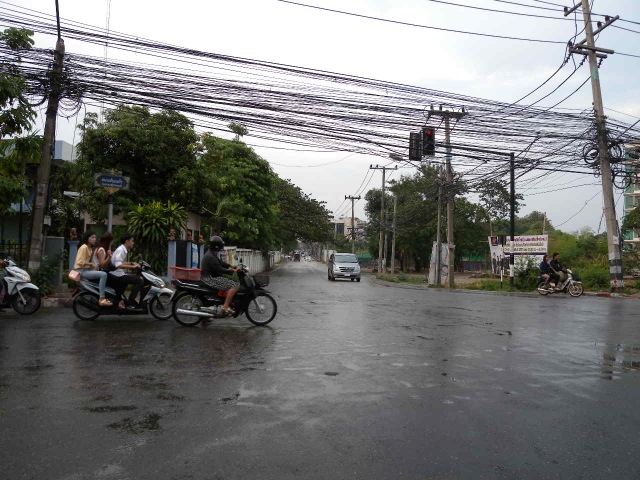 From the northeastern corner of the moat, follow straight on in northern direction, towards Santitam.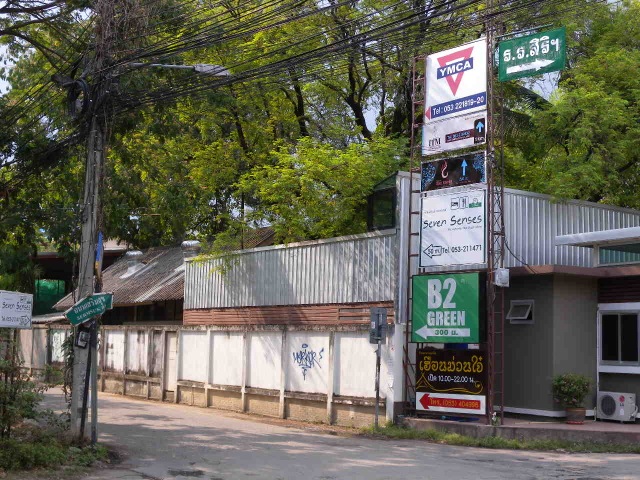 At the first (small) intersection, turn left. There is a sign to the YMCA.
This is Sermsuk road. Then, take the second soi on your right.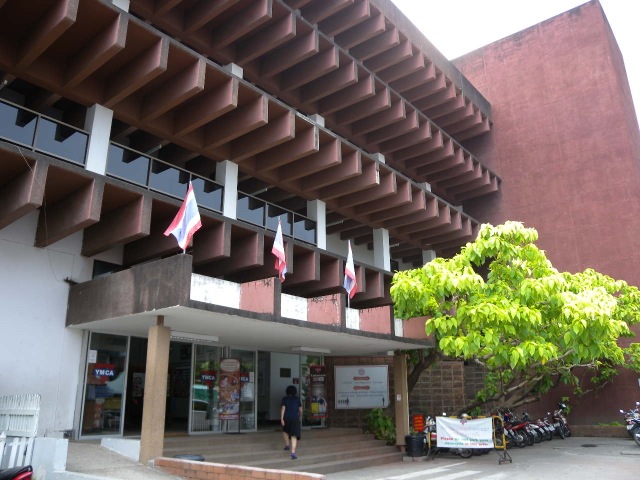 After a curve, you see the YMCA on your left.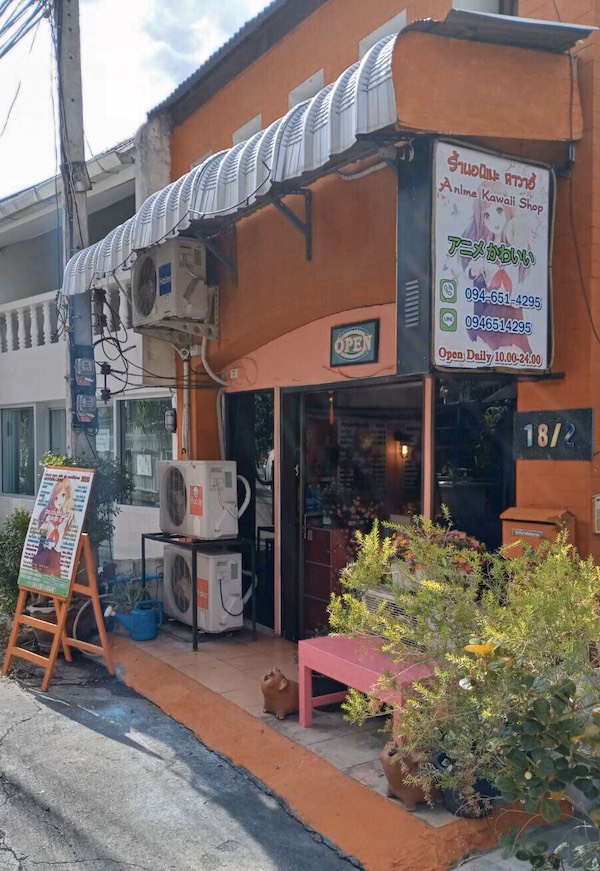 The shop is nearly opposite the YMCA.
Parking is possible along the road, preferably not in front of the YMCA. There are ample spaces along the roads nearby. On Saturday and Sunday there is less parking space due to more lessons at the YMCA.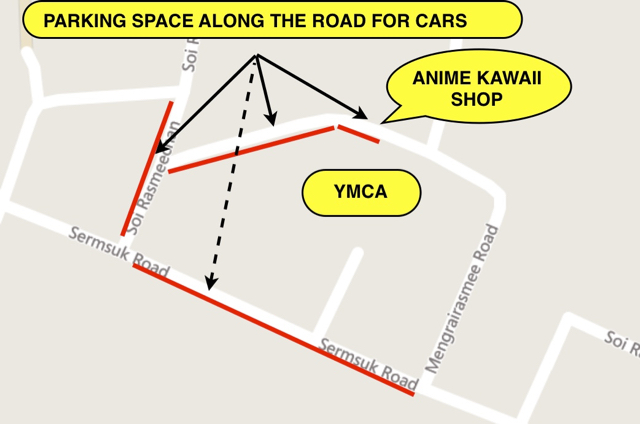 ---
FACILITIES
Anime Kawaii Shop offers 6 private massage rooms with aircon and 1 room for Japanese style body scrub (Akasuri).
All rooms are clean and cozy with sufficient privacy, cotton sheets and towels are provided.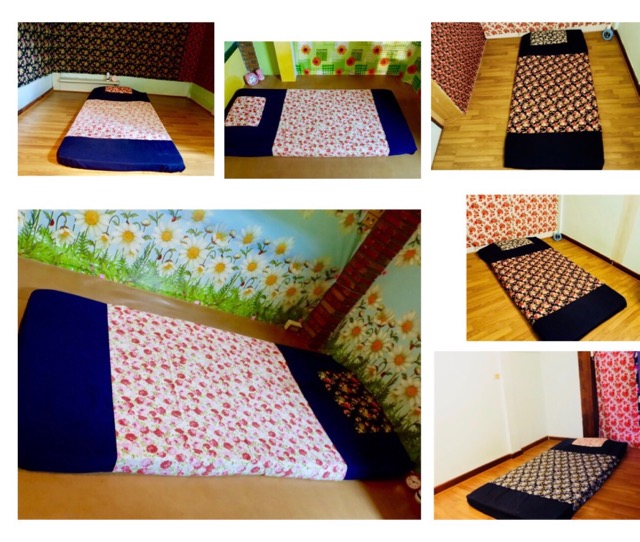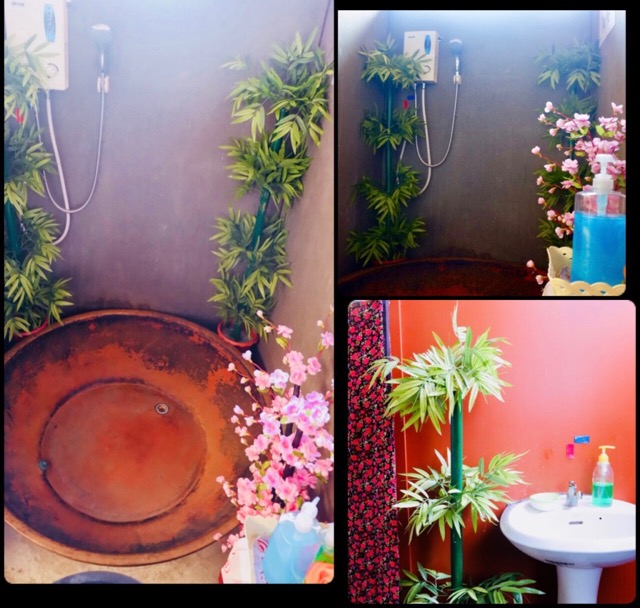 Open-air shower room from where you can see the sky, stars and moon at night!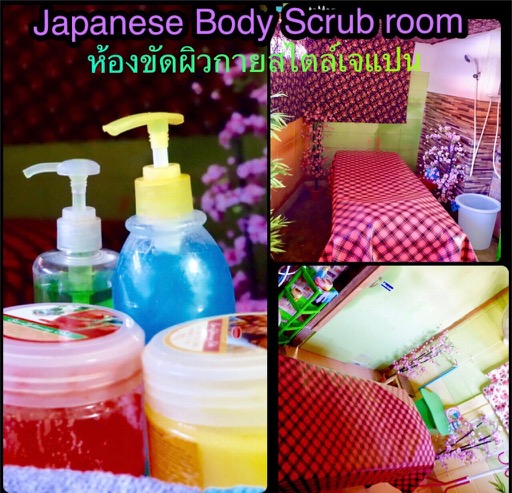 This is the Akasuri massage bed where you get a Japanese style bodyscrub. It works as follows:
the practioner rinses your body with luke-warm water, then uses a mix of salt and cream to scrub your skin thoroughly with a massage glove in every little corner of your body. This is to scrub away the old skin and open up the pores so that your entire body feels reborn. Perhaps it may remind you of how a mother washes her baby, only now you're a bit older and the one who washes you is a cute young practioner. A must-try for every massage lover, you'll be refreshed from top to toe, and this is one of few places where you can do it.
The shop has some 13-15 girls working during different hours every day. New staff are coming in regularly.
All staff are good at giving a gentle oil massage and body scrub, but if you want a strong and solid Thai (or oil) massage please ask for number A5, A6, A14, A18 or A19.
Please let the receptionist know your needs (pretty girl / solid massage / good English) so she can recommend the right staff for you.
Pictures for reference only, staff may change over time. To see update pictures of staff available without blocked face, add the shop's LINE.
IN-HOUSE (IN-CALL) GIRLS: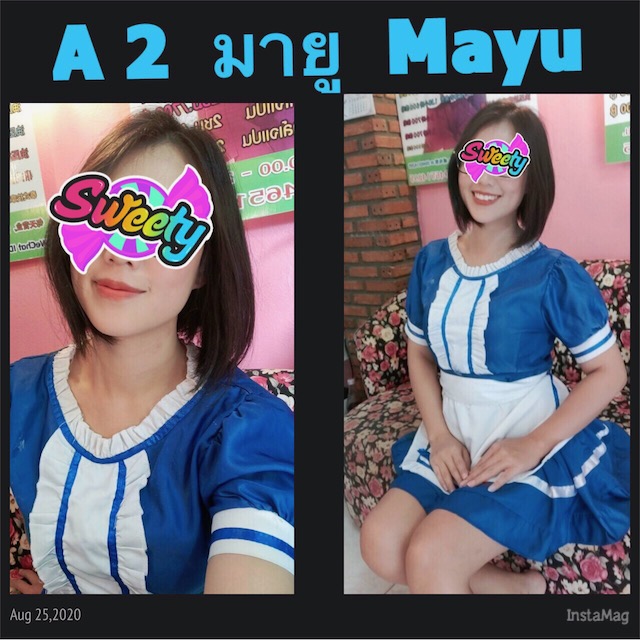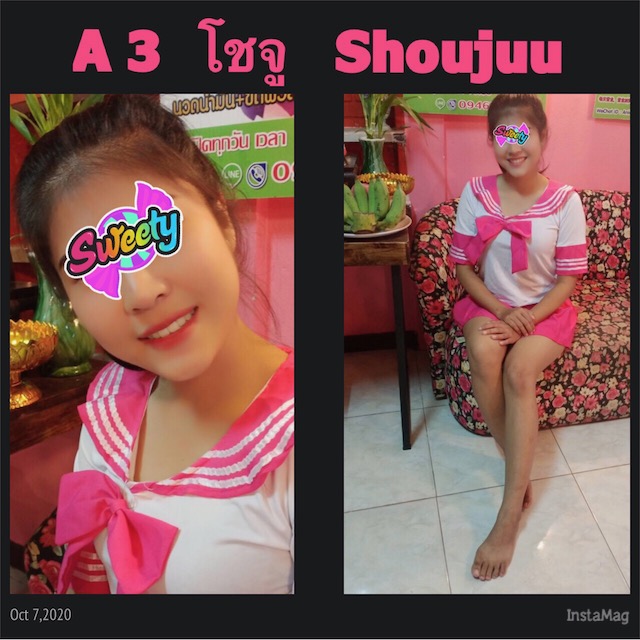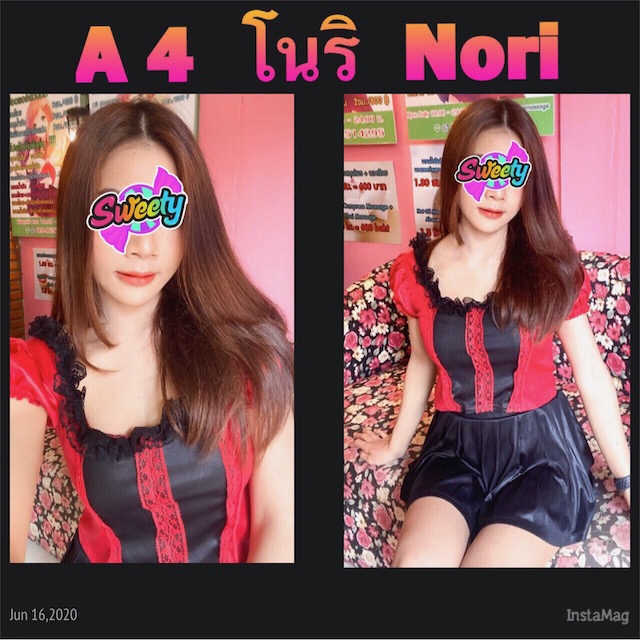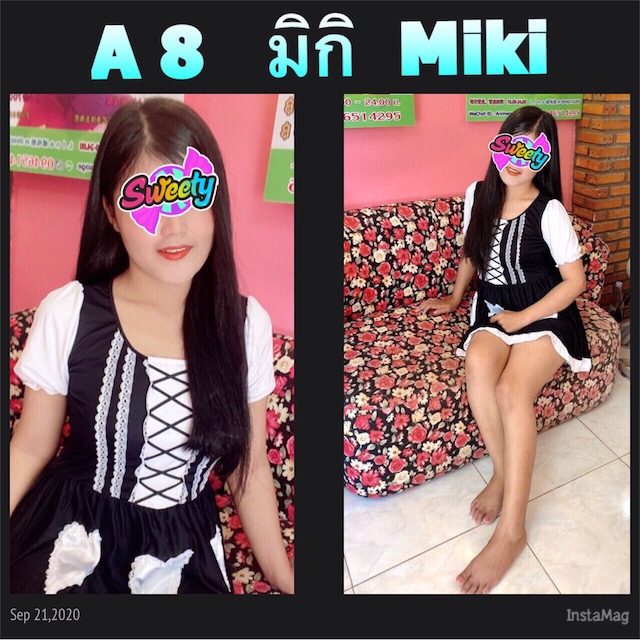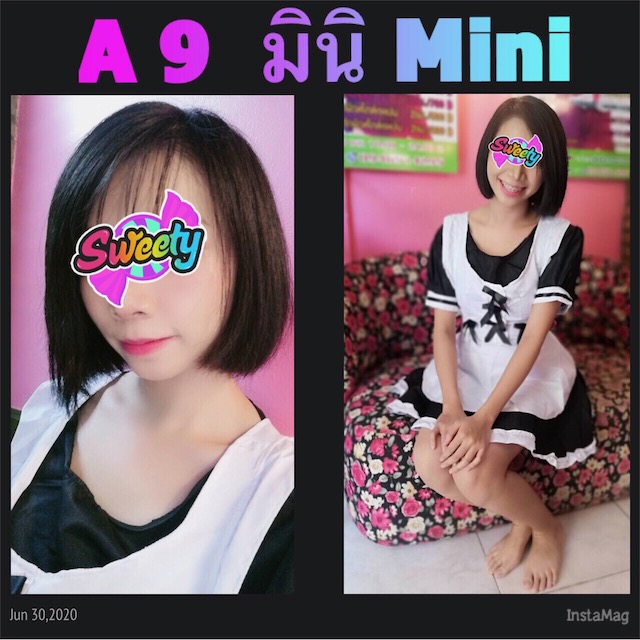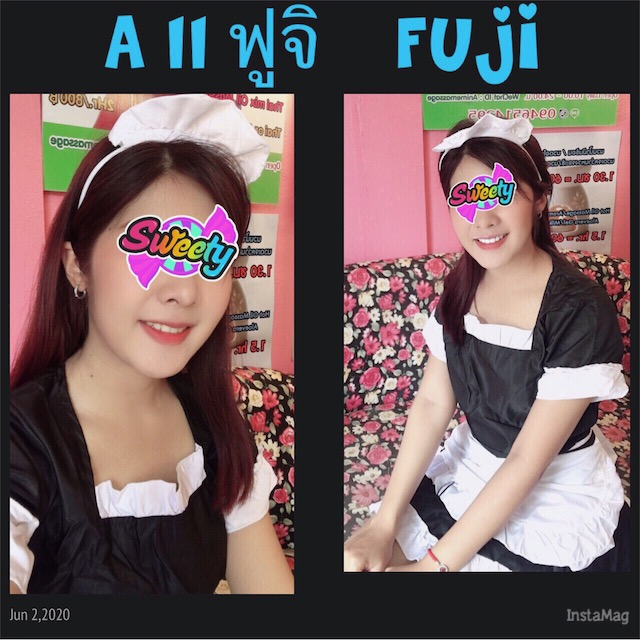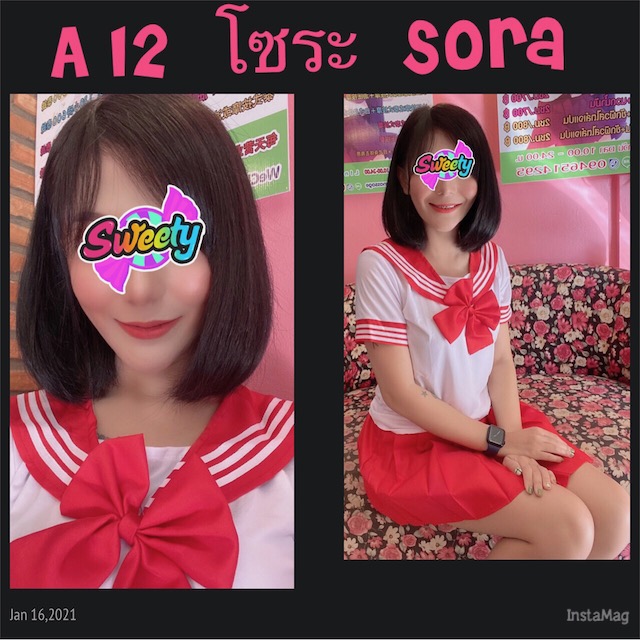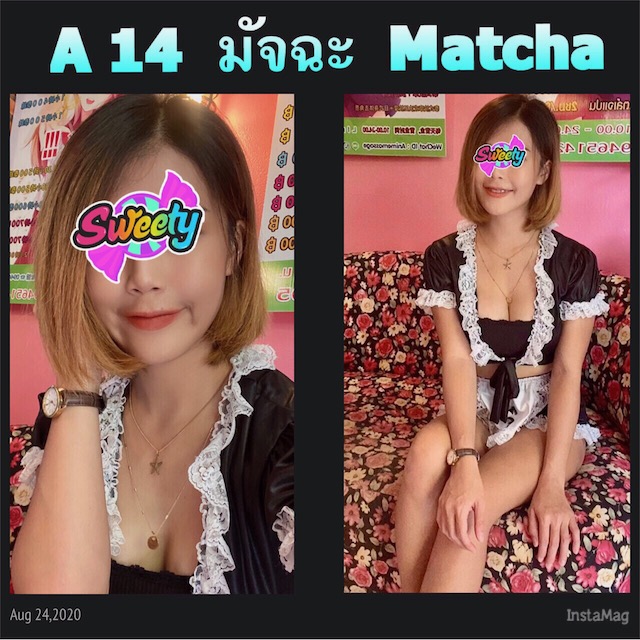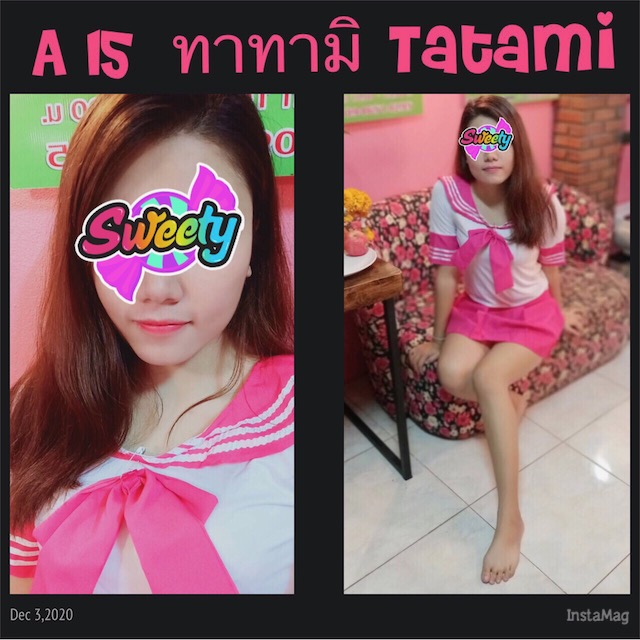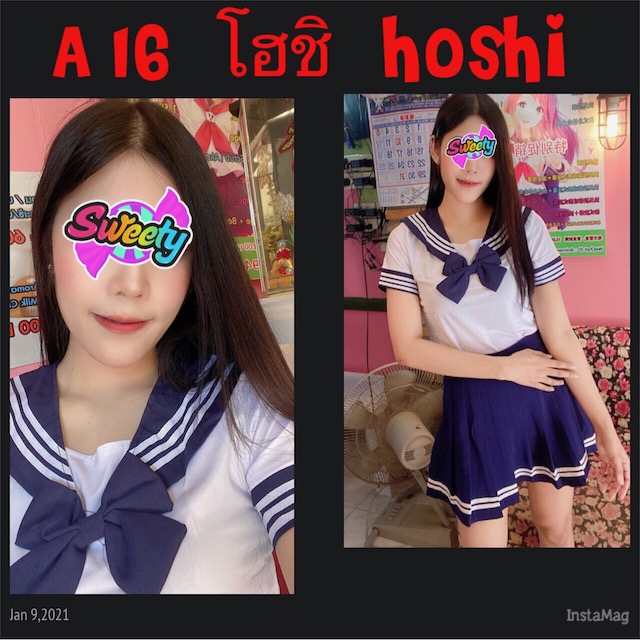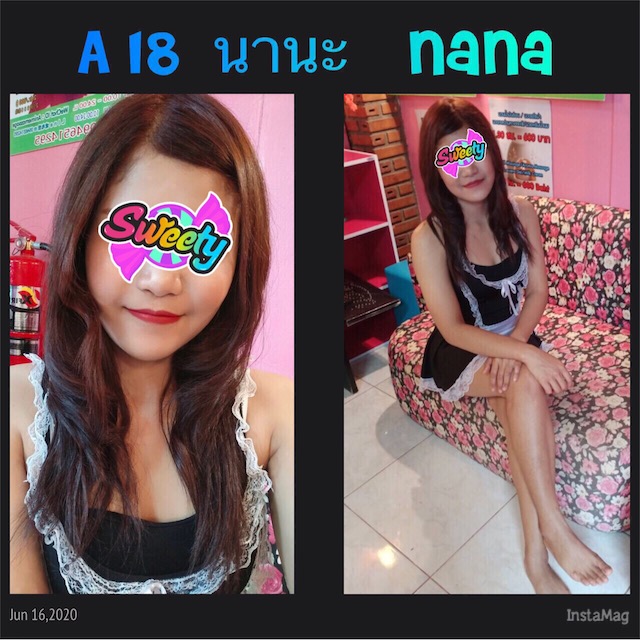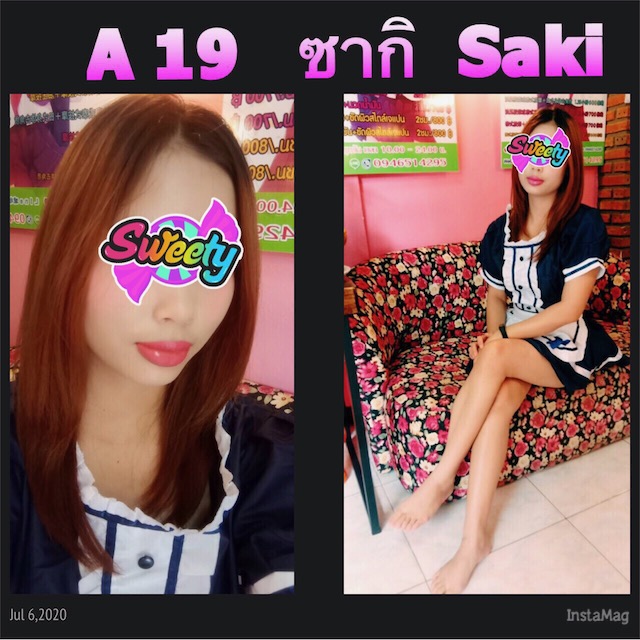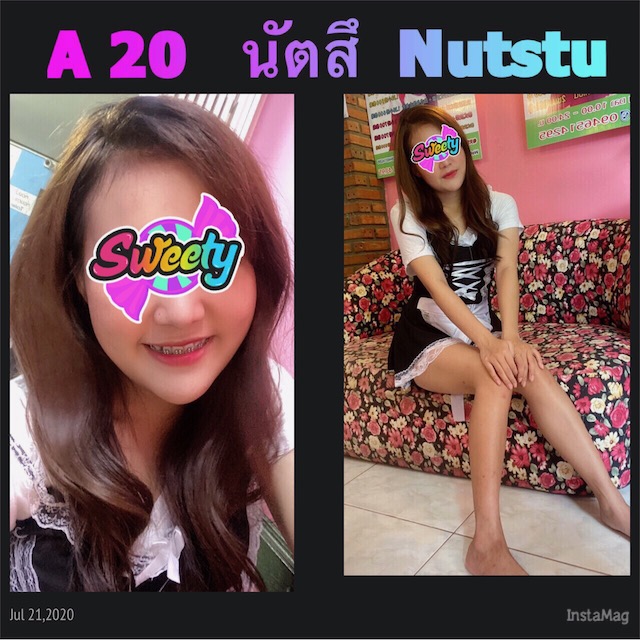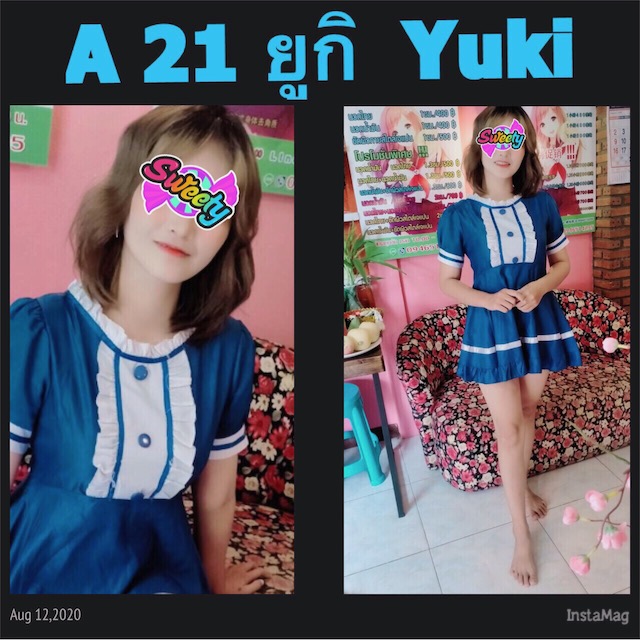 OUTCALL STAFF: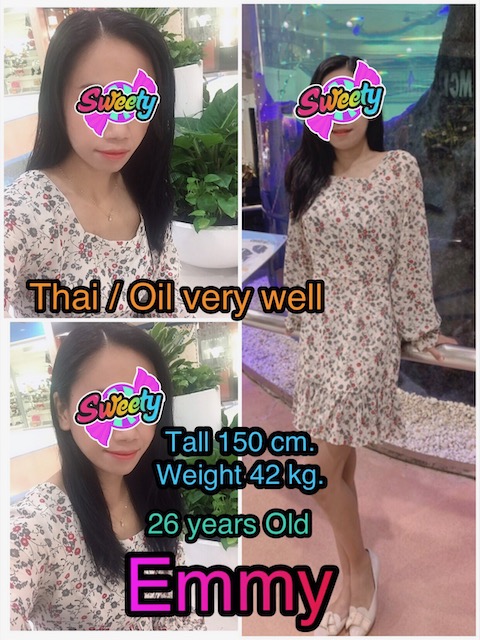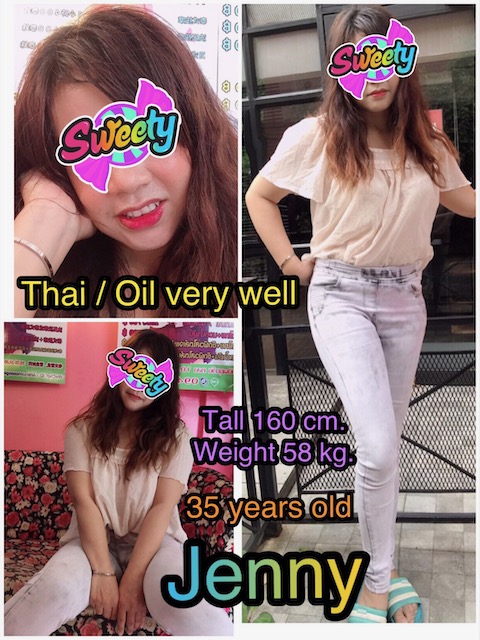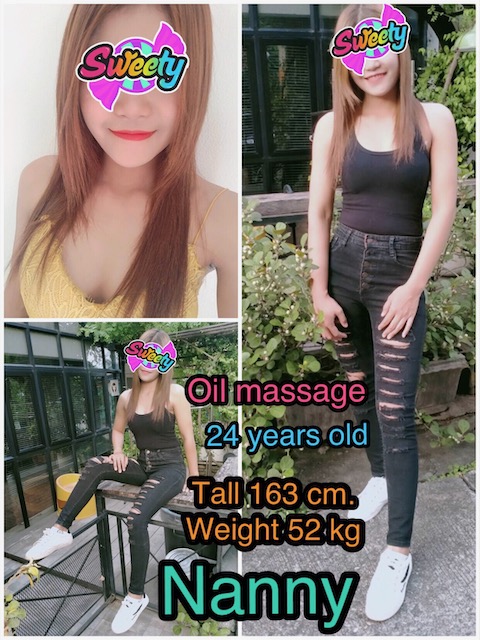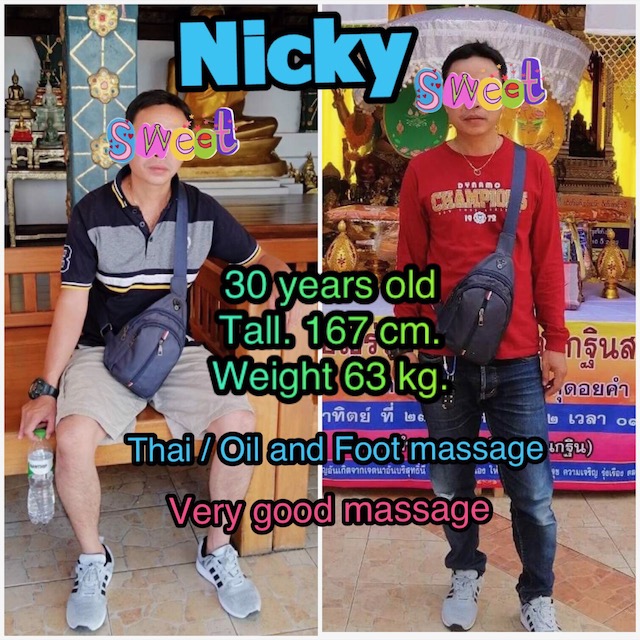 Anime massage takes your massage experience seriously! If you have any question or complaint, if you feel that a staff member has cut corners or didn't do a good job, that she didn't complete the full hour of massage, or anything else, please report to the reception immediately. We can change the staff for you if it's at the beginning of your treatment (within 15 min from start) at no extra costs. However, it is important that you tell the counter what kind of therapist you are looking for.
We have a constant flow of new staff and we instruct all staff but in order to respect your privacy we do not check performance inside your room. Staff are not allowed to take a smartphone in the room, to make sure you get the attention you need.
You can also contact the shop owner khun Beer at 0935695499 or at LINE ID 0935695499 or by email at jam_jam.999@hotmail.com. We value happy and satisfied customers and we like to see you coming back or referring friends.

REVIEW OF ANIME KAWAII SHOP CHIANG MAI
I've been coming back to Anime Kawaii Shop time and again over a period of a few years. There are plenty of other massage parlours everywhere in town, but what makes me coming back here is that it's very well managed and the girls are very accomodating. Khun Beer is an excellent manager who also makes you feel very welcome.
The staff is sometimes changing, like in all Thai businesses, but there are always fresh, young and cute girls here who understand the needs of men. Technically, of course you don't get the best massage here, but I feel so much more relaxed with a pair of young soft hands on my sensitive spots and a good chat all along the way.
The best deal in this place is the combination of oil massage + akasuri, which will rinse away all oil residues and also your old skin and other sores. There is no other place in town where the akasuri is so comforting.
The only pity is that this place has become rather popular so often it's busy and I've got to book my favourite girls.
Michael Campbell
OTHER SENSUAL AND EROTIC MASSAGE PLACES IN CHIANG MAI: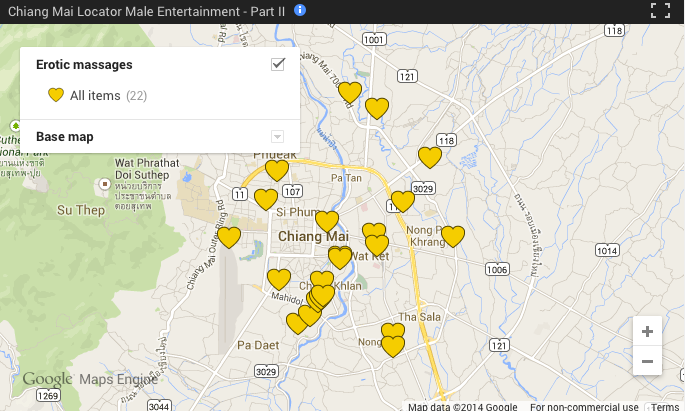 ---
This information was outsourced and compiled by our partner cmXlocator. For more information, please contact cmXlocator@gmail.com or become an Insider member here to get full access to all Male Entertainment info. Copyright cmXlocator
---
This page contains more content accessible for Premium Member. Please check out our
Insider Guide
and become Premium Member.