READ MORE ON HAPPY ENDING MASSAGES IN CHIANG MAI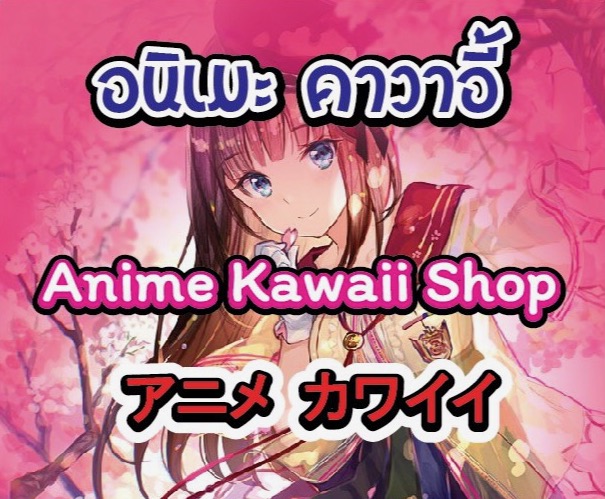 Anime Kawaii Shop is a teen massage parlour in Chiang Mai
Anime Kawaii Shop ร้านอนิเมะคาวาอี้ เชียงใหม่
ANIME: TO GO OR NOT TO GO?
Anime Kawaii shop is a long established happy ending massage parlour in Chiang Mai. It has a number of pros and cons and overall it's not on the top of my list, but if you've been to a few better parlours and don't know where to go anymore, Anime can cater for certain needs.
The main reason to visit Anime Kawaii shop is because there are always enough young girls to choose from and all of them will be happy to give you extra services for a tip. Typically, the girls will give you a HJ for 500 baht and take off their tops or all clothes for another few hundred baht (while some customers have reported having gone all the way for 1,000-2,000 baht extra).
The focus here is not on a quality firm Thai massage, most girls didn't receive any training at all (few exceptions granted). The typical treatment is a soft oil massage where the girl applies oil on your skin as if all of your skin needs to be covered by sun lotion (else it'll be burned by the sun), then asks you at the end if you want 'special'. Despite the girls being cute, this doesn't satisfactorily do the 'job' for me and I believe for most massage lovers. That you can't always expect a strong solid Thai massage from a young cute girl is understandable, but what's disappointing is that most of Anime's girls completely lack any concept of sensuality, despite this being their job - sometimes for years (!).
So what you buy is basically private time with a cute young girl in a room and for some customers, especially the loyal Thai clientele, this is exactly what they want: they just want to mess around with the girl and see a new face next month. Anime provides for that need perfectly fine but it makes the parlour no different from any mediocre happy ending massage parlour, except for that it has a fairly large amount of young cute girls.
---
THE FOCUS HERE IS MORE ON A LARGE SUPPLY OF YOUNG GIRLS
THAN ON A SOLID MASSAGE AND SENSUAL SKILLS
---
If you're a guy in need of. a plain and simple HJ without much ado, you'll find it here. But if you desire a deeper and more wholesome experience of sensuality working towards a great orgasm, most likely you'll walk out disappointed.
So I don't find Anime exciting, the program is a plain HJ or Happy Ending massage but lacking the exciting essence of it. The only type of excitement you may find here now and then is when a new girl is so inexperienced that you'll have to teach her.
Another downside of Anime is that the premises are rather worn down, so if you value atmosphere to bring you into a more excited state, this may affect your ability to enjoy. I guess most guys can overcome that by focusing on the sexy girls rather than on the wall paper (while more sensitive types and female certainly need a good ambiance to get into the mood).
Typically, Thai customers don't bother too much about all this - skills, ambiance and sensuality -, they simply want to negiotiate their way towards sexual acts with yet another cute girl. Some guys frequent Anime hoping to find a new gik or girlfriend, not knowing the reality in this world which is that many already have a boyfriend and that he consents on her working there, even worse: she's supporting him while he's doing nothing, but that's covered in another story on this site.
Overall, Anime Kawaii is an option for those who need a plain HJ relief without real sensuality, the place is strictly managed and the booking system is fast and efficient, although some of the pictures you see are outdated and the menu has been static for years. The only thing that is changing are the faces and costumes of the girls. There are always enough young girls and they'll all wank you so you're sure to get your physical relief but I've walked out of there many times actually feeling unsatisfied.
A big plus especially for Thai customers is that there is ample parking for cars in the surrounding streets, but for most foreigners that isn't the most important thing.
If you're planning on heading out to this part of town, I do recommend to visit other parlours first which are very near, some even just around the block and generally offer a more satifactory deal in terms of general massage skills, sensuality, menu, rooms and so on: All about Touch, Senz~ Diva, Dream Massage or Daisuki Massage. Together these three parlours employ double the number of girls as Anime and are so much more innovative than Anime that they are actually worlds apart. This is also reflected in the staff employed by the various parlours: if you've been in Chiang Mai long enough, you'll have noticed that some of the girls who cannot compete at Senz~, Daisuki and All about Touch because of lack of skills flee to Anime Kawaii because the work they have to do there is less demanding.
Anyways, the good thing is that all of these three parlours are minutes away from each other so see for yourself and leave me a comment below or at cmxlocator@gmail.com.
Review by Hunter
---
OTHER SENSUAL AND EROTIC MASSAGE PLACES IN CHIANG MAI: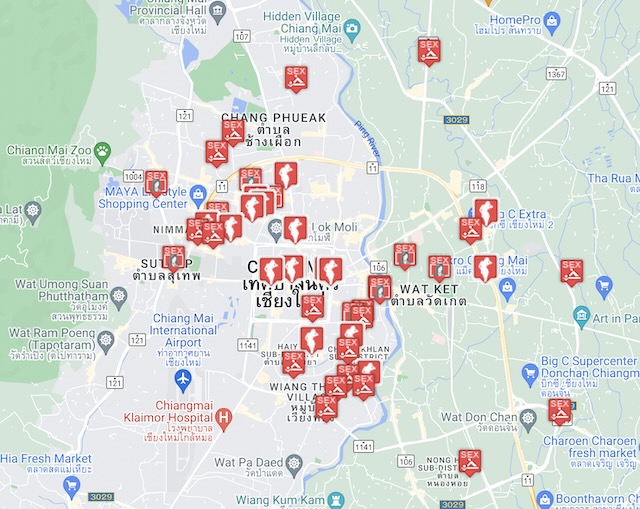 ---
This information was outsourced and compiled by our partner cmXlocator. For more information, please contact cmXlocator@gmail.com or become an Insider member here to get full access to all Male Entertainment info. Copyright cmXlocator